I recently wrote an article called "The Perfect Fall Colorado Road Trip," which included stops in Colorado Springs, Durango, Aspen, & two National Parks. Of all those places, where would I go back if I had more time?
Answer: Colorado Springs.
Why Colorado Springs? Though we woke up at sunrise to cram in everything we wanted to do, we didn't have near enough time for all the adventures on our "Colorado Springs Bucket List." In other words: Colorado Springs left me wanting more.
If you are an outdoor enthusiast and adventure lover, keep reading and see if I haven't convinced you by the end of the article to add Colorado Springs to your adventure travel bucket list.
Top 5 Colorado Springs Adventures
1. Hike Garden of the Gods - This is one of Colorado's iconic places, and its massive, looming red rock formations will stay with you long after you've left the park. There are numerous hiking and walking trails at Garden of the Gods, so bring your hiking shoes and best photography gear: you'll need them! The Garden of the Gods Visitor Center is also a must, especially if you have kids: it's filled with all kinds of creatures, dinosaurs, and cool, interactive exhibits. Plus, they have an amazing, Star Wars-type movie that explains how the formations in the park were created; perfect for both kids and adults. Views of the park from their outdoor deck are stunning. Hikes at Garden of the Gods range from short, leisurely strolls to round-the-park adventures. Take your pick!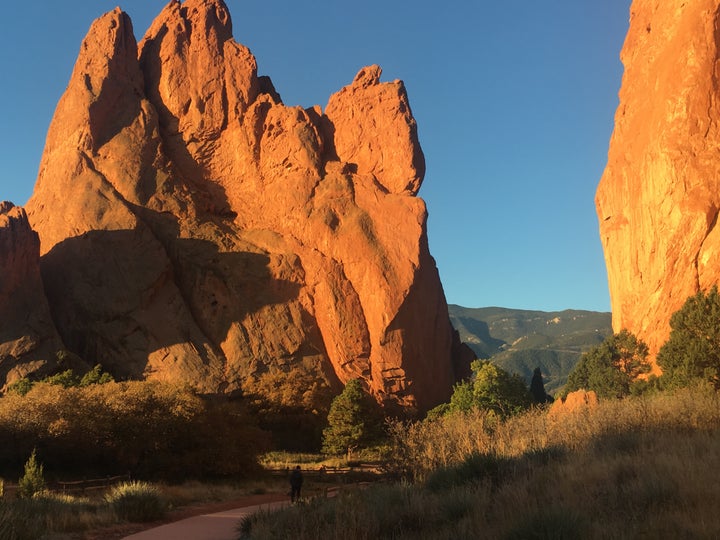 2. Bike, Hike, or Train to Pikes Peak - Another iconic Colorado Springs image is one of Colorado's most famous fourteener's: Pikes Peak. If you're not familiar with the term "fourteener," it's Colorado short-speak for any mountain over fourteen thousand feet. Colorado has 53 of them, more than any other state in the country. And Pikes Peak is particularly famous, as it inspired Katharine Bates to write, "America the Beautiful," back in 1893. As for adventures on Pikes Peak, you've got options. If you're an avid hiker and very fit, hike to the top via the 13.5 mile Barr Trail (with 8,000 feet of elevation gain). If you like adventure but don't want to climb 8,000 feet (I don't blame you!), drive up and then bike down. Another option is to take the Cog Railway up the mountain, past lush waterfalls and pine forests. Or, you can simply drive up to Pikes Peak on your own. If it's fall, this is a great option, as you'll pass radiant, colorful pines and aspens along your drive. In short: there's no bad way to get up the mountain!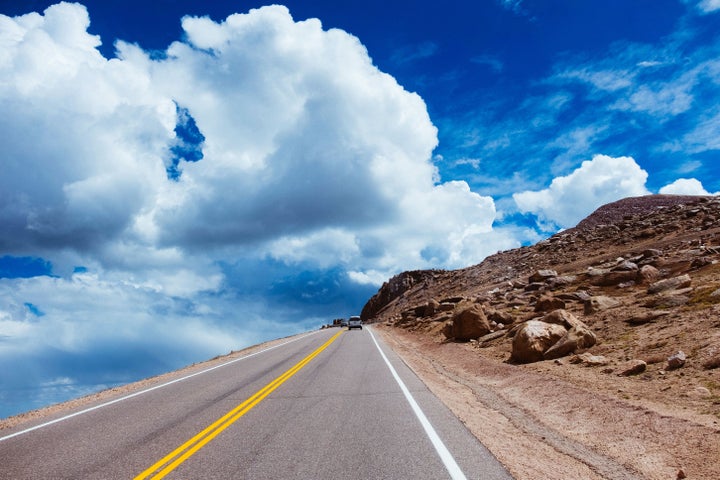 3. Howl at the Wolf Sanctuary - About 45 minutes outside of Colorado Springs, past Pikes Peak, there's an incredible place called the Colorado Wolf & Wildlife Sanctuary. Take one of their hour-long tours, where you'll meet dozens of wolves, learning all about them along the way. Prior to taking the tour, I hadn't realized just how endangered wolves are in North America. Did you know, that in the state of Colorado, there are zero wild wolves left? In Oregon, 77. California, 9. When wolves were re-introduced to Yellowstone National Park, did you know that over 1,000 species of flora and fauna came back to life after being extinct? Learn all this and more when you visit the Sanctuary. You'll also get to howl with the wolves, and get your photo taken with one if you're lucky. For extra adventure: stop at Cave of the Winds on your way to or from the Sanctuary. Take a subterranean cave tour, get launched in their "Bat-apult" across the canyon, or experience their 100-mile per hour "Terror-dactyl" ride. Adventures abound here!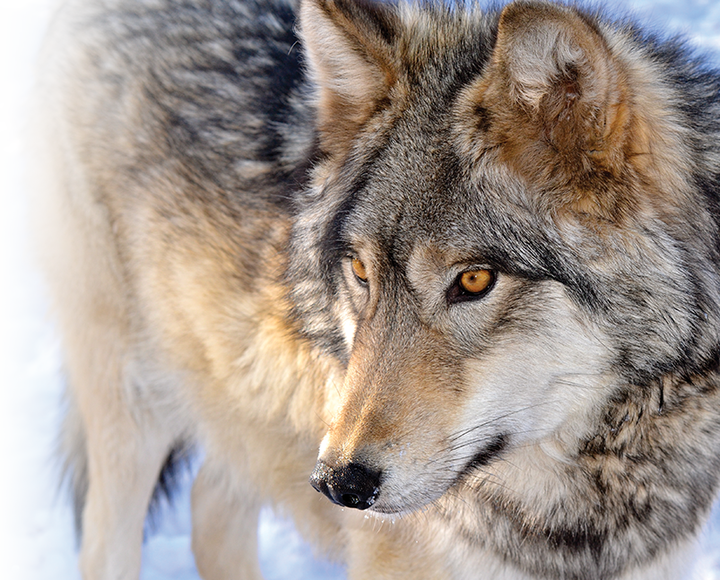 4. Zipline at Seven Falls - During our autumn visit, my favorite spot for catching the fall colors was Seven Falls. To visit, park at the Broadmoor Hotel, then take one of their shuttles back into the Seven Falls canyon (you can't drive there on your own). The colors we witnessed in mid-October were astounding, and I could see why they call it the "Grandest Mile of Scenery in Colorado." There are numerous hikes in the area, and hundreds of steps up to a viewing platform, where you can witness the massive waterfall tucked into the back of the canyon. If you're tired, simply take the elevator up! For adventure lovers, the Broadmoor offers a program called Soaring Adventures, where you can zip-line, rappel, and rope-bridge your way through the canyon.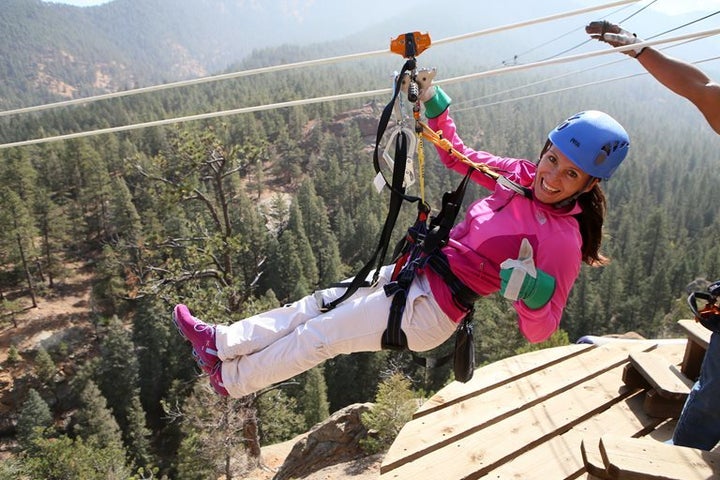 5. Get a Deep-Tissue Massage at Spa Alluvia - There's nothing like a deep-tissue sports massage to work out all the kinks from biking, hiking, and adventuring your way through Colorado Springs. Head over to Spa Alluvia at the Cheyenne Mountain Resort. You can sip cucumber water while taking in soaring mountain views, then let your muscles melt in their steam room, prior to your massage. Their services range from massages to facials and reflexology: however you need the kinks worked out, they can get it done. Afterwards, head up to Cheyenne Mountain Resort's beautiful restaurant with magnificent Rocky Mountain views and delicious food. Then finish up the perfect day on their patio, where you can roast s'mores and share a bottle of wine next to their fire pit.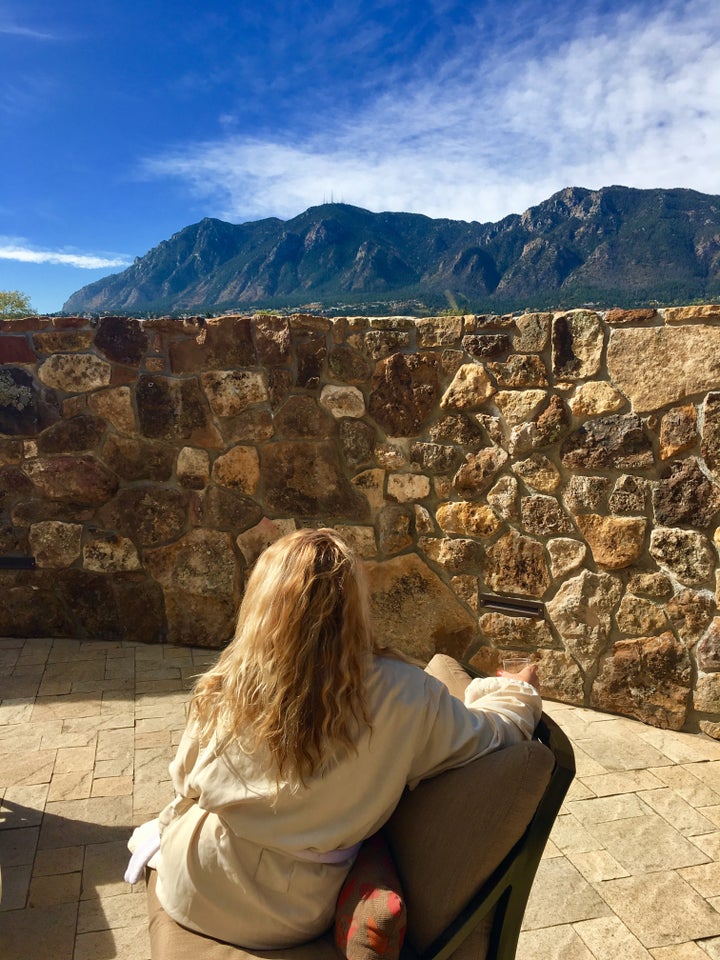 That concludes our Colorado Springs adventure tour! If you're wondering where to stay, look no further than the Cheyenne Mountain Resort. They have all the amenities you'll need, like breathtaking mountain views, an upscale restaurant and bar, outdoor pool and hot tub, fitness center, golf course, and of course, Spa Alluvia. Ask for their "20/20" Guest Package, and you'll get rates starting at $179/night, with your second night for just $20.
For more ideas to create your perfect Colorado Springs getaway, check out the Colorado Springs official website here.
Popular in the Community