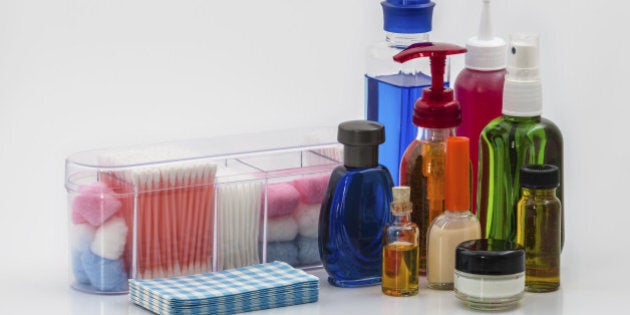 Healthy skin is an essential start to your beauty routine. Without hydrated, glowing skin we tend not to feel at our best and we can't have as much fun with other beauty products like colour cosmetics. We're sharing with you the 9 essential skin care products that you should always have on hand, ready to go at a moment's notice.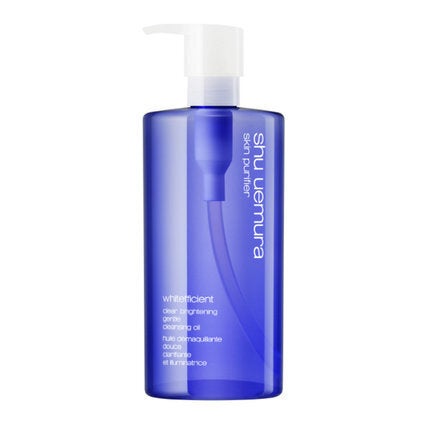 Top Nine: 9 Essential Skin Care Products
The first step to healthy skin is to make sure all your makeup from the day is removed. A cleansing oil is a must even before going in with your face cleanser to ensure all makeup – including waterproof eye makeup - is dissolved. A cleansing oil removes makeup gently and dirt just slides off ensuring you don't tug at your delicate skin unnecessarily.
Now that all your makeup is removed, now is the time to apply a gentle cleanser. The cleanser will remove any oil residue left behind and any other small traces of makeup. A good cleanser shouldn't make your skin feel tight or dry after rinsing.
Make your cleanser work even better with a sonic cleansing brush. Why just use your finger tips to move your cleanser around when you can use a sonic cleansing brush to boost the efficiency of your cleanse? You're spending the time to clean your face anyway, so make sure you achieve the maximum and most optimum results. Cleansing with a Clarisonic sonic device will give you a cleanse that is 6x better than you would get with your hands alone. Using this cleansing sonic brush will flush the skin of impurities and improve your skin's appearance by softening and smoothing the surface.
As we age our skin turnover rate slows down. It's important to exfoliate 1 – 2 times a week or gently everyday if you have congested skin. This ensures dead skin doesn't build up on the surface which can lead to dry patchy flakes or even breakouts.
Sunscreen is a MUST. No if, ands or buts. UV protection is essential to healthy skin and will prevent aging and skin discolouration. Do not leave the house without it! Apply after cleansing in the morning and follow with the rest of your skin care routine.
To make sure your skin retains moisture it's important to moisturize both day and night. Dehydrated skin can end up looking dull and tired. A pea size amount is all you need — dab a little on your forehead, cheeks, chin and neck and massage in gently.
The delicate skin around your eyes needs moisture too but don't think about applying your everyday cream to that sensitive area. The eyes require special treatment since the skin around that area is thinner and too heavy of a moisturizer can lead to puffy eyes and other issues. Stick with a lightweight eye gel – apply to the top of the cheek bone under the eyes. Your skin will naturally absorb the correct amount of product.
Serums are essential for your skincare routine as most of us have issues we would like to target. Serums provide an added boost to your moisturizer and should be applied after cleansing, before your face cream. Since they are more potent than your face cream, start using serums at night so you will reap the benefits while you sleep.
For an instant boost and to provide skin an extra nourishing treat, try a mask 2 - 3 times a week. Look for one that is hydrating and has extra benefits such as anti-inflammatory ingredients to calm and sooth skin. After applying a good quality mask your skin should feel soft, hydrated and rejuvenated.
Related