An interview with Gina Bianchini, CEO of Mightybell.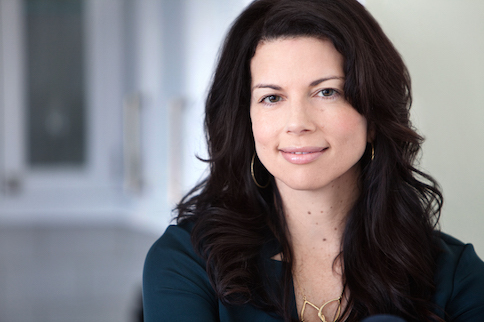 "I believe you can drop me anywhere in the world and I can figure out how to build something of value that has an important mission and can sustain itself. Fundamentally, over the course of my career, including the last 15 years as an entrepreneur, it is the fact that I can repeat company-building towards a mission and goal. That is my life's work."
Gina Bianchini is the founder and CEO of Mightybell, a software platform and partner for companies and enterprises to create specialized professional networks for their customers and markets. Example Mightybell Networks include a successful professional network for the self-employed, and a new specialized professional network for teachers.
Since publicly launching in April 2014, tens of thousands of organizations have begun to build professional networks on Mightybell focused on learning faster and making better decisions with peers, including The Gates Foundation, Intuit, American Express, among others.
Before Mightybell, Bianchini and Marc Andreessen co-founded Ning (www.ning.com), the largest social platform for communities of interests online.
I don't really have one role model and think it's really important to pull from the stories of lots of different people. That is the best way for you to learn from the experience of others and remix/re-combine it into your own experience. Ever since I was very young, I would read the biographies of successful people and still do today. I find that it's the combination of people who have been entrepreneurs like me or people who are not like me, who have enabled me to travel on my path. At Mightybell we specialize in creating networks to bring people together that have similar experiences, or similar goals and different experiences, so everyone can learn faster and make better decisions in their professional practice, or as they grow their business.
"The key traits of an entrepreneur that inspire me are 1) fearlessness and 2) having a mission. What makes me successful as an entrepreneur is the combination of having the willingness to do something that hasn't been done before and the longevity - I have the same mission I have always had."
That is, to connect people in niche/specialized networks in new and interesting ways so they can make better decisions faster, about the things that are important to them. As I look at my own path, for me the most important thing is having a mission.

What is your greatest achievement to date?
I would say the number one accomplishment that I look at is longevity. I think that with Mightybell, the opportunity we have in front of us and the team I have built from scratch over the past four years (with my founding partner and CTO, Matteo Melani) and the repeatability of what I have done up until now, those are my greatest achievements. I believe you can drop me anywhere in the world and I can figure out how to build something of value that has an important mission and can sustain itself. Fundamentally, over the course of my career, including the last 15 years as an entrepreneur, it is the fact that I can repeat company-building towards a mission and goal. That is my life's work.My mission has become clearer over time.
"This entrepreneurial journey isn't easy and I fail as many times as I succeed on many fronts, I just keep going."
I think the story for me is that I have a very clear mission to bring the right people together that don't already know each other, that can learn from each other and have a better path to what they want to achieve. I don't take on easy missions or easy ways of making money. I care about how do I introduce you and get you connected to people you should know, not people you already know. That's a much harder thing to do.

What has been your biggest challenge as a woman entrepreneur?
My biggest challenge as a woman entrepreneur is that I get asked that question! I'm serious. There is a very interesting phenomenon called 'stereotype threat' that has been well documented at Stanford and other places. The sense that external influences or that somehow I am going to have a problem because I'm a female entrepreneur, is fundamentally contributing to the fact that it will become a self-fulfilling prophecy. That is not to say that there aren't real issues, challenges and real unconscious bias - there is. All entrepreneurship is a challenge.
"So this idea that we say that entrepreneurship is especially challenging for women, is that contributing to the fact that it is actually harder for women entrepreneurs? I don't know the answer to that, but I believe we have to be sensitive to it."
The solution is to recognize entrepreneurs, women and men, as peers, not women as being a separate breed of entrepreneurs. We also have to create more environments, so that women are fully integrated into the entrepreneurial ecosystem.

What is the key to your company's success?
"I think it has been a combination of listening to where the demand is, and focus."
We started with a broader approach: how do we bring people together around their interests and passions (hobbies or professions)? We quickly saw a year ago, that 100% of our demand was professional, in that it was about learning new skills or connecting to other professionals. So we decided to just stay focused on specialized professional networks and do those better than anybody else in the market.
We can offer company partners to bring their target market together, if they sell products or services to small business owners or have a motivation to work directly with teachers/facilitate teachers learning from each other around challenges of practice. That focus has enabled us to do some special things in the last 12 months and we will continue to build on those. Our greatest decision has been to focus on specialized professional networks, with a specific focus, for specific target markets.

If you could do 1 thing differently, what would it be?
You are your experiences. Certainly, there are different moments and decisions I wish I had made at different points in my career. Yet at the same time, it's hard to say if I would do anything differently, because I like where I have ended up!

What would you say to others to encourage them to become entrepreneurs?
I'm not sure I would encourage others to become entrepreneurs. I believe entrepreneurship is a path that people take because they have to. When I look at successful entrepreneurs, I think that they are entrepreneurs because they have to be, not because they want to be. Entrepreneurship or any path, is not the 'right path' for everybody. I do believe that we are moving towards a more entrepreneurial era, and no matter what your job is or where you sit, taking initiative and having an entrepreneurial spirit is very important to success in the next decade. However, I also feel that this notion that 'cool' people start companies is not accurate.
"It's important to understand that entrepreneurship can be hard. Most days, it's not particularly sexy. Having a mission is from my perspective, the most important thing for creating a successful career as an entrepreneur, especially because it is so challenging. The promises of riches should not be your motivation to become an entrepreneur, because there are a lot of easier ways to make money!"
How would you describe your leadership style?
I am very focused on creating an environment where everyone can contribute to the best of their ability. It's so challenging to talk about leadership and leadership styles. I think one of the biggest things is that there is no way that one person can have all the answers. My job as CEO, is to assemble the smartest, best people I can and learn from them as quickly as possible. One of the biggest mistakes people make as new CEOs is thinking that they need to have all the answers. I do not have all the answers, in any way, shape or form! What's absolutely critical, from a management perspective, is making sure that my team believes that I am confident that I don't have all the answers, nor do I want to have all the answers.
"I believe in matching people's desires with opportunities. My first question to them is 'what do you want to do? What are you most excited about? I will never try to 'sell' somebody about joining Mightybell. There has to be a fit based on what they want to do and how they want to do it.
My job is to help them do the very best job that they can."
What advice would you give to your younger self?
"Aim not to be right, or to be liked, but to be effective. Sometimes being effective means reacting very quickly to something and other times, it means quite the opposite. I think you need to find as many tools and techniques to being as effective as possible."
You need different tools for different times, that's the nuance: knowing which tools to use at which times. It's a bit like being a gambler, you've got to know when to hold your cards and when to show them. Sometimes, my younger self probably reacted faster than was a good idea. That has been a very good lesson for me.

What would you like to achieve in the next 5 years?
I want to achieve maximum reach with specialized professional networks and beyond. Not only to build a large and sustainable company, but to bring the power of large and sustainable networks to as many people who can benefit from them as possible. It means that we have a thriving platform of hundreds of millions of people, who are getting significant value being connected instantaneously with professionals they don't already know and are now learning from.

3 key words to describe yourself?
Mission-driven
Willing to persevere
Passionate about what I do
For other interviews with Trailblazing Women leaders on Huffington Post Read More Here
Related
Popular in the Community