When my older son (now age 10) was five years old, I found him by the front door one Sunday morning completely dressed in his soccer uniform, including his cleats and shin guards. It was 6:00 am.
"Honey, why are you dressed already?" I asked. "Soccer isn't until 10:00 am!"
He looked me in the eyes, cooly, and said, "I don't want to be rushed."
I know. I'm terrible. I rush the kids in the mornings. I'm sorry! But I can't seem to figure out how to get them all out of the door in a calm, happy, chill manner. Can anyone do this aside from Mary Poppins?
There also seems to be a mystery at play. No matter how much time we have before school or whatever morning activity - and believe me, given how early my crew wakes up, there are days when we have multiple hours - the last 20-30 minutes are absolute mayhem. We go from relative calm, like coloring in coloring books, to a five-alarm fire. My pulse quickens, my heart rate sky rockets and oh, it's on.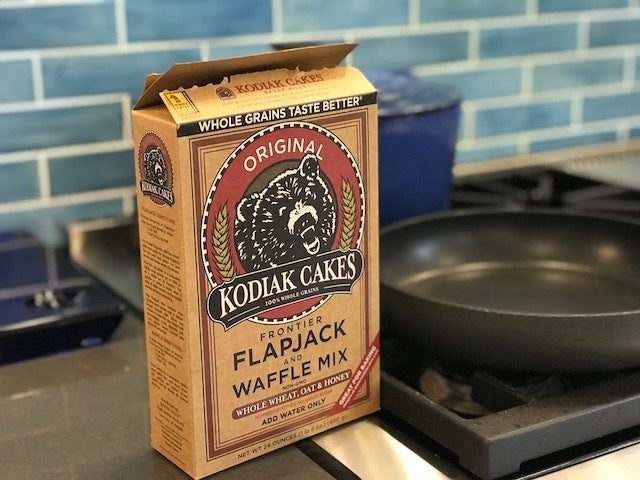 T minus 20. I start barking orders. Finish getting dressed! Grab your socks and shoes! Where's your saxophone?! You can't go to school with your hair like that! No make-up! Take off the Hallowe'en costume! Go to the bathroom! Tie your shoes! Where's your lovey? What happened to your room!!? Flush the toilet, for God's sake! I don't know where your school ID is! Who left slime on the counter? We'll feed the fish later. COME ON!
We inevitably end up racing around, grabbing assorted shoes and jackets and baseball gloves and library books, bumping into each other like Ms. Pac-Man and the ghosts, as we try to get out the door. Except then someone needs to go to the bathroom again or refill a Swell bottle. Or something urgent.
By the time we get to the front door, I am beat. It's usually around then that my darling new husband comes out with a relaxed smile to give me a to-go cup of coffee with a handwritten note on it like: "You got this!" And I'm so in it, in the chaos and the stress of mobilizing the troops, the fear of a late slip at school, the intensity, that I can only muster a weak smile and a side hug before jumping in the elevator and rushing out. I know. I'm terrible. I'm sorry!
Last night at dinner, I was comparing notes with an old, close friend who lives in LA. She started grilling me.
"Number of days of the week you look put together at drop off?" She asked.
"Days you wear workout clothes?"
"Days you actually work out?"
"Days you drop off the kids in something you've slept in?"
It would be more, I explained to her, but for my four daily drop-offs in New York, I have to actually go into all the schools and interact with people. By 9:15 am, I've probably said hello to at least 50 other bedraggled, exhausted parents who have similarly spent their mornings fighting against the ticking time-bomb of the morning rush. She was horrified.
"Oh my god, I just have to get in my car," she said. "Except if I'm late. Then I have to park and go into the school office to get my kid a late pass. If I'm in my pajamas, it's even more embarrassing."
"How many times have you been late this year?" I asked.
She looked at the ceiling, counting.
"But only by like two minutes!" she exclaimed. "Never more than ten. It's the traffic! What am I doing wrong? I can't get it right!"
I ran through her morning schedule with her while she sipped her vodka martini and worried she was the worst mom ever. If she left a few minutes earlier, she'd be fine!
I'm no expert, but here are a few key things I've learned to help with the rush. None of it helps with the stress though. The responsibility of getting all these kids where they need to be without pink slips or notations on their permanent record is pretty overwhelming. Every friggin' day. So maybe add some Valium to the mix.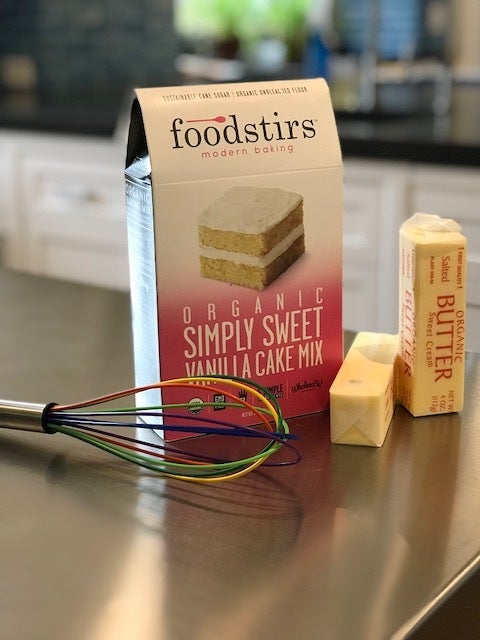 Shower early. On days when I need to look presentable by drop off, I shower when the first kid wakes up. Even if it's 5:30 am. In their bathroom, not mine. Sometimes with them too. There's no better way to keep the little kids in one place (read: not waking up their siblings) than to put them in the shower with Paw Patrol toys and Shopkins. Note: there are definitely days when I've gotten stuck in my towel, freezing and wet, for half the morning. But at least I've showered.
Outsource breakfast. My husband cooks breakfast while I deal with all the kids. (I know, not everyone has this luxury. I thank my lucky stars daily that I remarried someone who helps. And cooks. Trust me, I earned him.) He makes them eggs, pancakes and sausage. If he can't cook, I make two-minute breakfasts. Max. Life cereal with banana. Instant oatmeal. Boom.
Keep breakfast drama low. Things I can't deal with anymore: I don't want this fork! He has more maple syrup! I want the pink cup! My waffles are too soft! I don't want scrambled eggs; I want flat eggs. I want sparkling water! I want Mommy to cut my pancakes! Really? Shut the eff up. Breakfast is over.
Breakfast should be finished at least 30 minutes before departure. Big kids need to be dressed for school to be fed. Beds made. Teeth brushed. Shades open. Little kids change after eating. Too messy otherwise.
Bags need to be packed for school the night before. Instruments, playdate notes, sports equipment, leotards. Packed by bedtime.
Make false deadlines. In the elevator by 7:40 am. Latest. No questions asked. Yes, the big kids are usually 20 minutes early every day so I can get home to the little ones. But the system works.
Zoloft. Just sayin'.
Last week, my younger daughter, who I'd spent most the day with, suddenly looked at me at 3:00 pm and said, "Mom! Why are you still in your pajamas?" Even though I said they weren't pajamas and that actually I'd just slept in my comfy clothes (is that better?), she wasn't pleased. This from a tutu-wearing toddler. When you're a mom, sweetie, I hope you wear whatever you want. Just don't be late.
Related
Popular in the Community