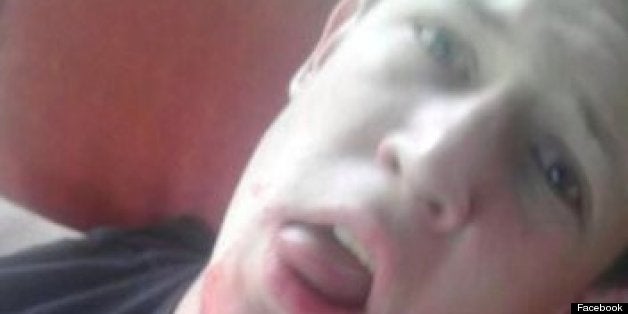 A 16-year-old Arkansas boy was hospitalized Monday after his friend accidentally shot him with a .40-caliber handgun, cops said. Trevor Hargrove was playing a "zombie game" with his 15-year-old buddy and twin brother when the shooting occurred, 5 News reports.
Police say Hargrove pointed an empty bow at the friend, Nico Sanders, at his Fort Smith home. At some point Sanders grabbed a handgun from his mother's nightstand and started playing with it. He reportedly pointed it at Hargrove and fired it, striking him in the upper torso.
He also left this picture, posted after he was released from the hospital, claiming that the hole in his neck is the "entry wound":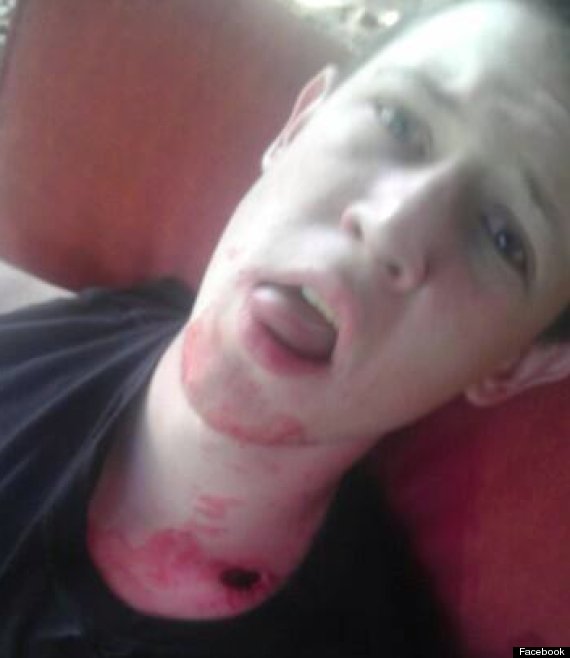 5 News tracked down Hargrove's mother, Kim, who stressed the importance of gun safety.
"They're good friends, it was just an accident and I just want all parents to know to keep guns locked up and teach your kids gun safety," she said. "Just because the clip ain't in the gun doesn't mean there's not a bullet in the chamber and somebody can get hurt really bad."
The shooting is being investigated as accidental, and no charges were filed.