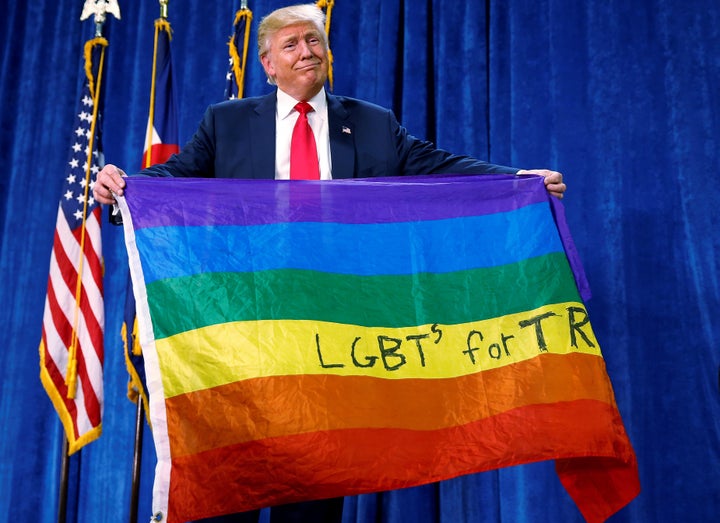 WASHINGTON ― Yet another one of President Donald Trump's picks for a lifetime federal court seat has a record of being vehemently anti-gay.
Gordon Giampietro, Trump's nominee to a seat on the U.S. District Court for the Eastern District of Wisconsin, called marriage equality "an assault on nature" and "against God's plan" in newly surfaced recordings of radio interviews he gave in recent years.
In a July 24, 2015 interview on "The Lydia LoCoco Show," a radio show about faith, marriage and family, Giampietro railed against the Supreme Court's decision in Obergefell v. Hodges, the landmark civil rights case that guaranteed same-sex couples the right to marry.
"That's an assault on nature," he said during a conversation on same-sex marriage and contraception. "And anytime you assault nature, there's going to be a backlash. That's what we're seeing today. … Whenever you go against God's plan, bad things are going to happen."
Giampietro, who is currently assistant general counsel of the Northwestern Mutual Life Insurance Company, also called it "irrefutable" that children are better off being raised by a heterosexual couple. (This is not true. Gay parents may be the best of all.)
In July 2014, Giampietro did another interview with LoCoco on her previous show, "Nazareth Project." This time, he said same-sex marriage was really about sex and not love.
"This new definition of marriage actually focuses marriage on the sex act," Giampietro said. "Because if it were simply that we wanted to honor the love of two people, we would allow sons to marry their mothers, brothers to marry their sisters, for example, to get them health care. Isn't that a beautiful thing? Doesn't society think that would be a great thing, if a sister could get her brother on health care?"
"There's no way that members of the LGBT community could expect fair treatment in a courtroom presided over by this nominee."
Giampietro, 52, has said other things that could come back to bite him in his Senate confirmation hearing, which has not been scheduled yet.
He wrote on a blog in March 2014 that "calls for diversity" are "code for relaxed standards." In 2010, he said he became an advocate for school voucher programs after growing up in Washington, D.C., and seeing that "the children who succeeded in Washington were in private schools, and the children who turned out to be criminals were in public schools."
"One in three of Trump's judicial nominees have an explicit anti-LGBT record," said Sharon McGowan, director of strategy at LGBTQ civil rights organization Lambda Legal. "The vitriolic and incendiary anti-LGBT rhetoric from Giampietro captured in this recording, while shocking and disturbing, is unfortunately par for the course with respect to many of the judicial nominees coming out of this White House."
Lambda Legal is one of several human rights groups calling on Trump to withdraw Giampietro's nomination in light of his radio interviews. Other groups include the Leadership Conference on Civil and Human Rights, the Human Rights Campaign, Alliance for Justice, the National Center for Lesbian Rights, and People For the American Way.
"Even compared to the anti-LGBT record of so many other Trump judicial nominees, Giampietro's comments are appalling," said Marge Baker of People For the American Way. "There's no way that members of the LGBT community could expect fair treatment in a courtroom presided over by this nominee."
A White House spokesman did not respond to a request for comment about Giampietro.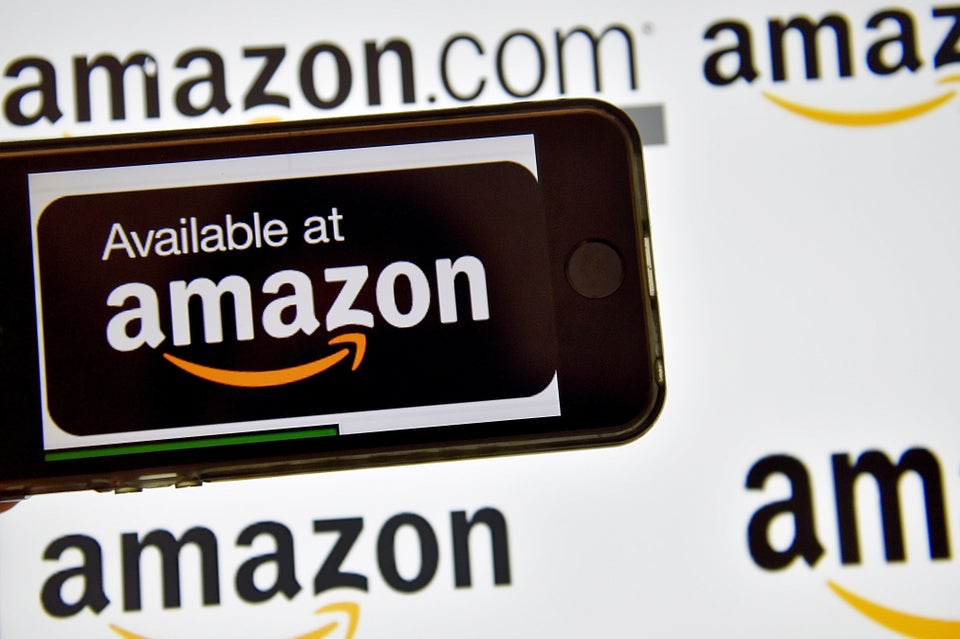 YouGov Brand Index's LGBTQ Rankings