Another Trump-branded building will pry President Donald Trump's name off its facade following a vote by condo residents, who cited antipathy, security risks and reduced property values.
A 46-story tower at 200 Riverside Blvd. on Manhattan's Upper West Side will remove the giant brass "TRUMP PLACE" letters on Thursday, The New York Times reported.
"We are pleased to have resolved this matter democratically. Our entire community has engaged in a thorough and respectful deliberative process regarding how to address the signage on our building," the condo board wrote to building residents Wednesday in an email obtained by The Washington Post. "We encourage everyone to move forward and respect the will of the community."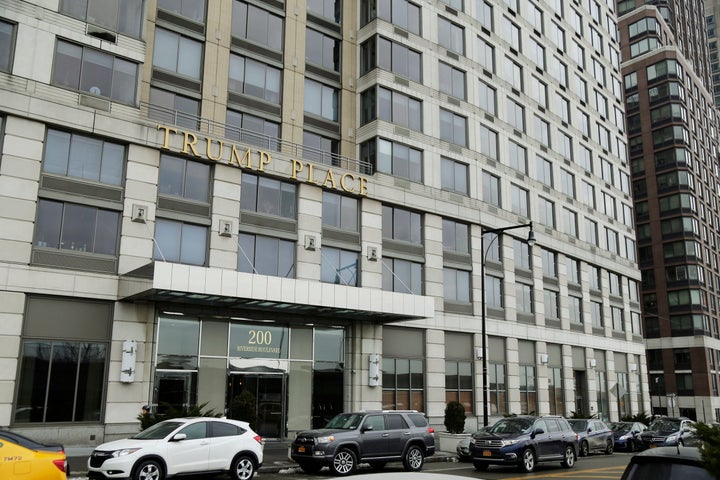 Trump's divisive brand of politics has provoked similar moves by other New York City buildings, including what was once the Trump SoHo hotel in Lower Manhattan. Trump's company agreed to erase the name and surrender management of the hotel amid a sharp business decline since he took office.
Another building also took down the name. That building, also called Trump Place, has been renamed 160 Riverside Boulevard Apartments. The Trump name also has been removed from hotels in Panama and Toronto.
This week's move to rid the condo building of the Trump nameplate follows a tooth-and-nail legal battle between the condo board and the Trump Organization.
Nearly 70 percent of the condo owners voted this fall to remove Trump's name, despite the estimated $23,000 cost to pry off the letters and clean the facade, the Times reported. Residents first voted to remove the name shortly after Trump's 2017 inauguration.
Residents argued the name caused "increased security risks and associated costs, real estate value diminution, and antipathy to the Licensor," according to their legal complaint.
The building will still legally be called 200 Riverside Boulevard at Trump Place, though it will not have to display the Trump Place signs, the Times reported.
Clarification: Language in this story has been amended to more accurately describe Trump Place.