A New York judge has ruled that residents of a Trump-branded condo are allowed to remove President Donald Trump's name from the outside of the building, after his organization threatened to sue the condo committee.
Judge Eileen Bransten said Thursday that Trump Place, at 200 Riverside Boulevard on Manhattan's Upper West Side, has no legal obligation to display the name as part of its license agreement, attorney Harry Lipman, who represented the owners, confirmed for HuffPost.
According to a copy of the residents' complaint obtained by HuffPost, the legal battle over the giant brass-finished lettering on the building's exterior ignited shortly after Trump's inauguration in 2017.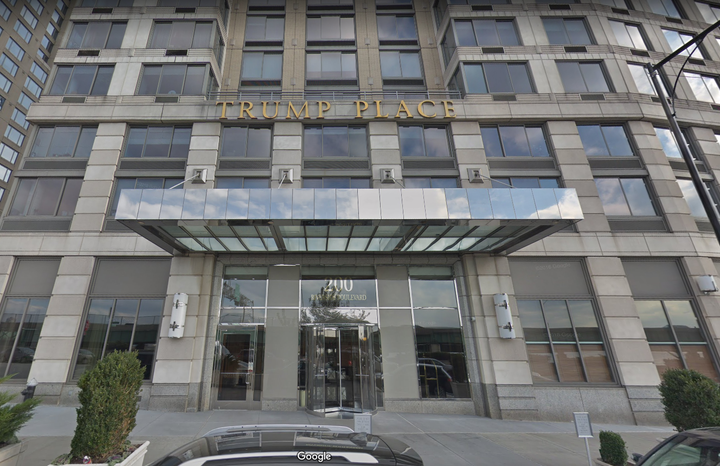 That February the building's residents voted 158-59 to remove Trump's name. The owners expressed concern that keeping it may cause "increased security risks and associated costs, real estate value diminution, and antipathy to the Licensor," the complaint stated.
The following month, DJT Holdings LLC, which is owned by Trump's family, sent a letter threatening the building's condo board.
The letter warned that removing the name's would be a breach of the license agreement and result in legal action to "not only prevent such unauthorized action, but to also recover the significant amount of damages, costs and attorney's fees," according to the complaint.
The board, responding to the letter, determined that it no longer had a position on whether the name should be removed but decided to seek legal action to determine whether keeping it was mandatory.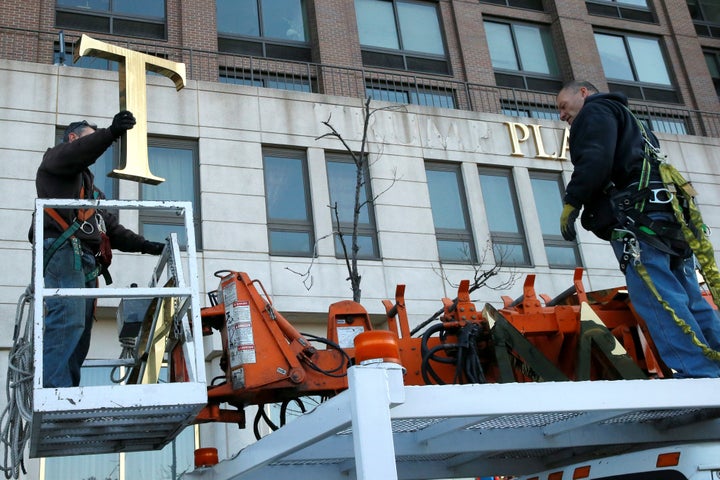 The board's complaint argued that its license agreement did not require that the name be displayed and that it granted the board "permissive right" to use it, "should the board choose to do so."
Bransten sided with the residents.
Attorney Lawrence Rosen, who represented DJT Holdings in court and did not immediately respond to a request for comment, told The New York Daily News that the company will review the judge's decision.
"Obviously, we think that she got it wrong, but we respect it," he said.
Amid a turbulent presidency, Trump's name has come down from three other New York buildings, including what is now 160 Riverside Boulevard Apartments, formerly also named Trump Place, not far from 200 Riverside.
Calling all HuffPost superfans!
Sign up for membership to become a founding member and help shape HuffPost's next chapter