The return of Twinkies is being billed as the "sweetest comeback in the history of ever" and now customers may be able to get their hands on the pastries earlier than expected.
Wal-Mart Stores, the nation's largest grocer, announced Friday that it will sell Twinkies in all of its domestic U.S. stores starting July 12th—a full three days earlier than the July 15th date when Hostess snacks, out of production for more than seven months, will be rolled out nationwide. Some stores will be carrying the snacks as early as Friday.
It's been a long road to get the Twinkies back on shelves. In November 2012, a New York bankruptcy court ordered Hostess to liquidate after months of failed negotiations to exit a years-long bankruptcy process. The liquidation closed all Hostess plants and bakeries and 15,000 employees were laid off immediately.
When the company moved to sell all its businesses, Hostess' snack cakes—including Twinkies, Ho Hos, Ding Dongs, and Donettes—were the crown jewel. In March, private equity firms Apollo Global Management and C. Dean Metropoulos & Co., owner of Pabst Brewing Co., scooped up the unit for $410 million, pledging to start producing the yellow creme-filled cakes as soon as possible.
The goal: Get Twinkies back on shelves before the 2013 school year starts. To do so, the new owners have opened four of the previous bakeries: Columbus, Ga.; Emporia, Kansas; Indianapolis; and Schiller Park, Ill.—where the Twinkies will be officially unveiled Monday. The new Twinkies carry an extended shelf life of 45 days, versus two weeks previously (no, they don't last forever).
It's no surprise the group brokered an exclusive deal with Wal-Mart before then, since the retailer is Hostess' largest single customer. During bankruptcy proceedings, revenue figures for Hostess were given ex-Wal-Mart; it's still unclear how much the company brings in sales for Hostess.
The comeback, nonetheless, will be big. Wal-Mart said that it will hold Twinkie comeback events in 3,000 stores nationwide. About 100,000 stores will be carrying the product after the full release. Hostess says it plans to have Twinkies in 160,000 stores by year-end, doubling the amount of stores where they were available prior to the discontinuation.
Support HuffPost
The Stakes Have Never Been Higher
Related
Before You Go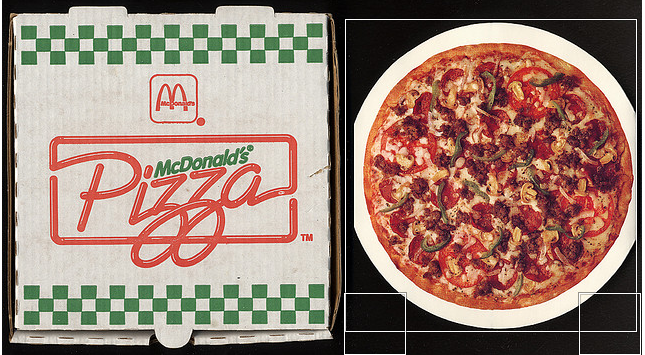 Mind-Blowing Fast Food Inventions
Popular in the Community