The discovery of Tyvek® was a chance occurrence, when in 1955 a researcher noticed white polyethylene fluff coming out of a pipe in a DuPont experimental lab. The polymer was later developed into a water resistant sheet known for it's lightweight and tear resistant properties. The high performance membrane is used as a building material, for protective coverings, and even clothing. Tyvek performs wonders on the job site, but could it be the perfect lamp shade?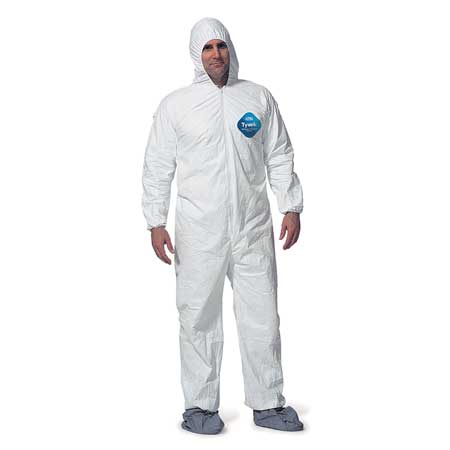 Here is quick rundown of designers using the unconventional material as a lamp shade. Artecnica pioneered the Tyvek lighting segment with lights like the Phrena lamp by Karl Zahn and Heath Nash's flat-pack Anemone lamp made of folded Tyvek. The Phrena lamp uses layers of cut Tyvek to create dynamic pendant lamp with a soft glow reminiscent of George Nelson's iconic Saucer pendant lamp. Artecnica has since expanded their collection of Tyvek lights to include the Trianon collection by Paula Arntzen, also featuring perforations in the shade material.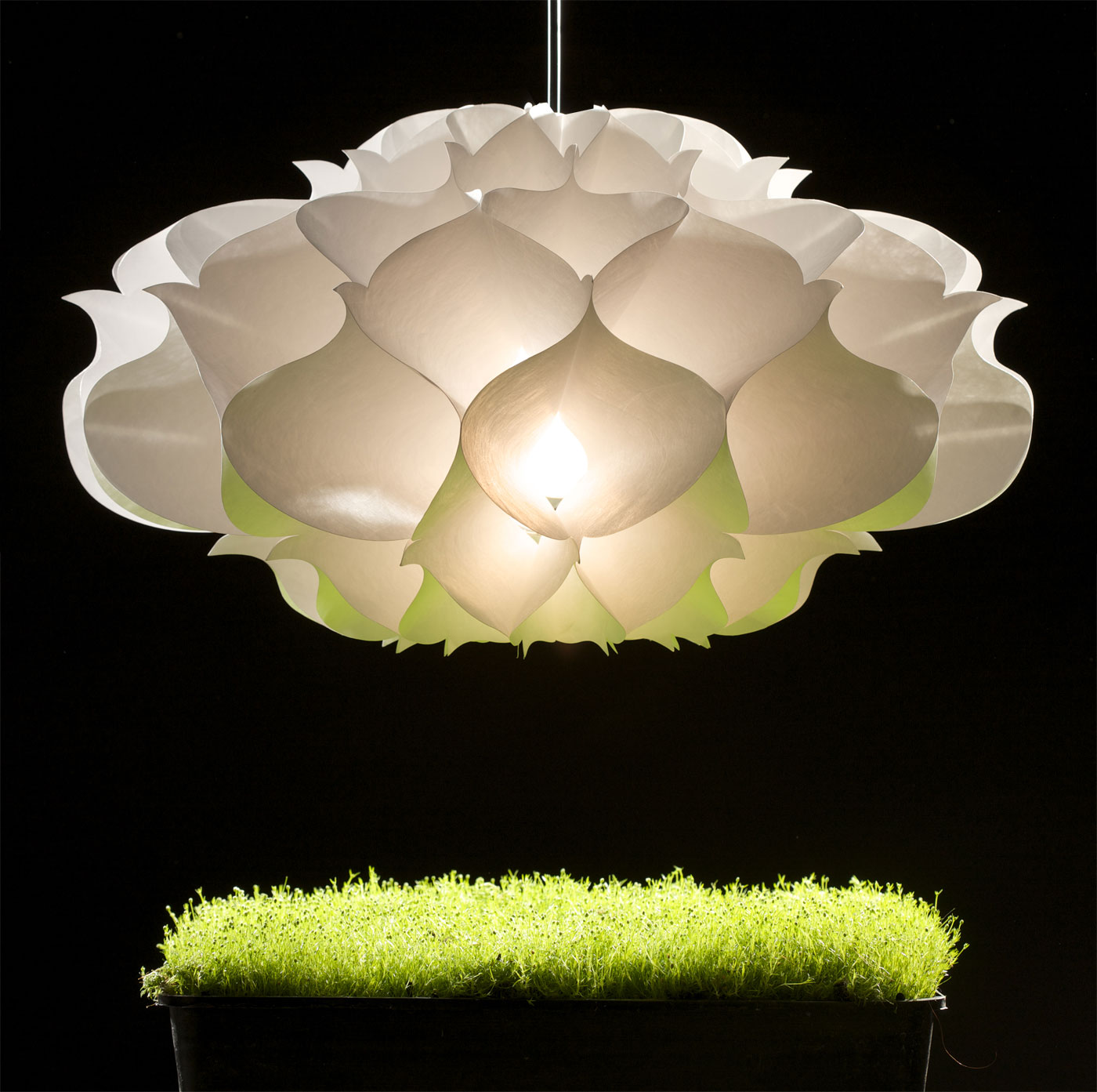 This week at the New York International Gift Fair, Environment Furniture unveiled the Grace lighting collection with stitched Tyvek lamp shades. Unlike it's predecessors, the Grace collection gives you an unabashed look at Tyvek as a textile, simply stitching the panels together and allowing the natural Tyvek texture to create an orb of imperfection floating like a specter. Designed by Jean-Marie Massaud, the Grace collection comes in a table light and pendant lamp version.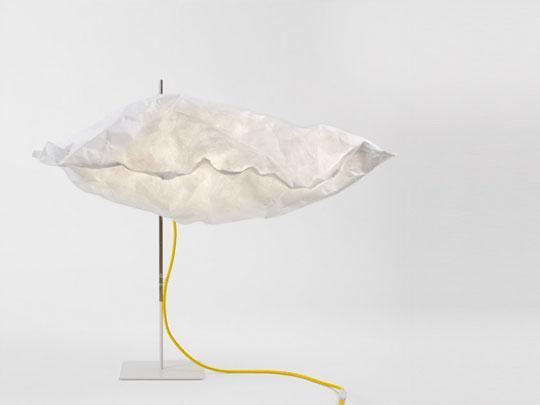 The Uni Light, by Modernmaine is inspired by the shape of a sea urchin. The pendant utilizes geometric cuts and precision folds in Tyvek to replicate the sea-creature's shape.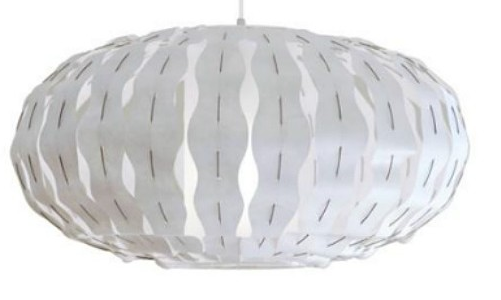 So what's the big deal? What makes Tyvek so special as a lamp shade material? Well it is the same properties that make Tyvek lightweight and tear resistant that also make for a great lamp shade. The material can be cut with no fraying and hung without draping, all while diffusing the perfect amount of light to achieve a desirable glow. Tyvek's most desirable attribute for lighting designers may be it's ability to be fully recycled. Traditional textiles rely on dyes to create patterns and must be stretched, stitched, and/or glued to remain taught. Tyvek allows lighting designers the ability to create pattern, texture, and shape with fewer process and materials, making it the world's most eco-friendly lamp shade.
Calling all HuffPost superfans!
Sign up for membership to become a founding member and help shape HuffPost's next chapter