Patty melts are retro, old school, classic. The simplicity of a thin burger patty with cheese or cheese sauce between slices of bread, toasted or not, is the epitome of diner fare. That's why you're most likely to find a true melt at throw-back diner concepts such as Steak 'n Shake (which menus five melts), Waffle House (four), Shoney's (one) and Ruby's Diner (one). The Culver's fast-casual burger chain markets its patty melt (beef, grilled red onion and Wisconsin Cheddar on toasted sourdough) as "100% nostalgia-inspiring."
Where you're not likely to find a true patty melt, however, is overseas. Classic burgers have been exported to just about every nation on the planet, but the patty melt has stayed home. It may be the last all-American burger as the burger boom continues its global trek. Check the menus of such American-style concepts in the UK as The Diner, Ed's Easy Diner and Jamie Oliver's Diner, for example, and the straight-up patty melt is missing.
That said, the patty melt is going through some changes here. Like every other burger style, patty melts are getting smartly dressed up at many burger bars and chains. Carl's Jr./Hardee's has been among the devoted patty melt champions: Carl's Jr. introduced the Southwest Patty Melt in 2012; Hardee's came up with the Bacon Velveeta Patty Meltdown two years later. The burger bars regularly contribute new ideas.
Here are a few recent attempts to rethink the classic American patty melt: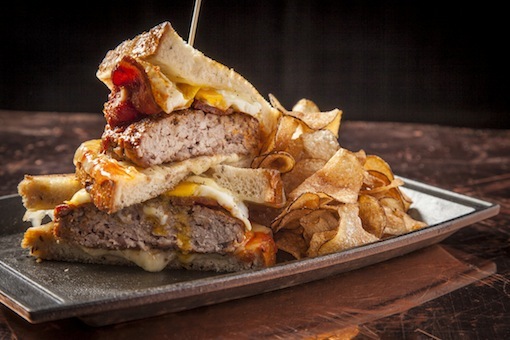 Rockit Burger Bar, Chicago
Porky Patty Melt
Pork patty, fried egg, spicy ketchup and bacon on rye toast with malt vinegar chips.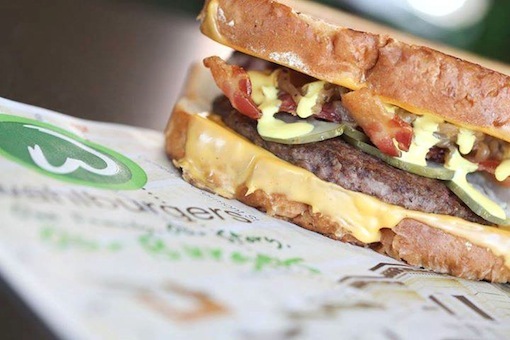 Wahlburgers, multiple locations
The Melt
Beef, government cheese, bacon, house-made pickles, mustard and caramelized onion.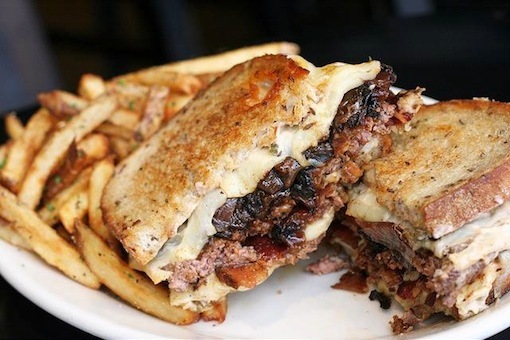 DMK Burger Bar, Chicago
The Patty Melt
Beef patty, smoked bacon, charred balsamic red onion, Leroy's Rémoulade and smoked Swiss on griddled rye.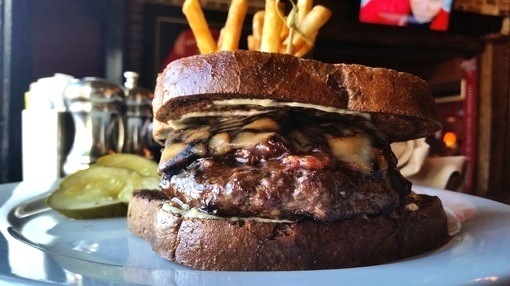 Kooper's Tavern, Baltimore
Paddy Melt
Black Angus beef, Guinness Cheddar, bacon, onion and corned-beef jam and Dijonnaise on marble rye.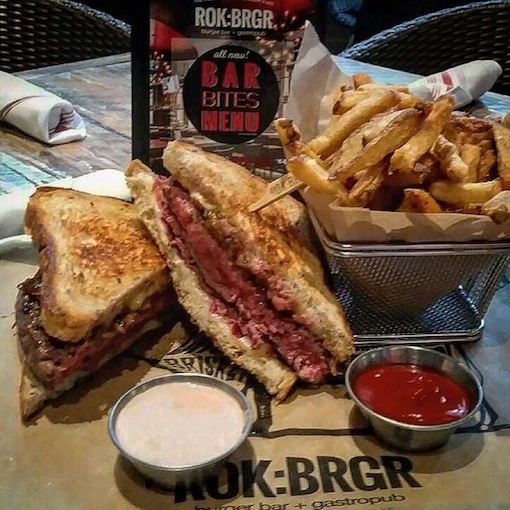 Rok Brgr, Hallandale Beach, Fla.
Pastrami Melt
Rye bread, caramelized onions, pastrami, house-blend prime beef patty and Russian dressing.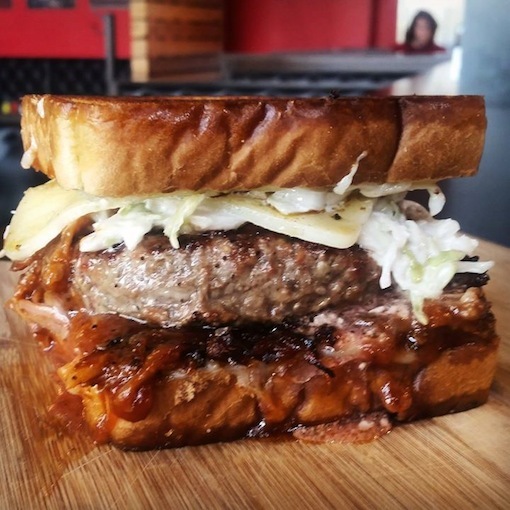 The Rail, Canton, Ohio
Hog Melt
All-Ohio beef, pulled pork, white cheddar, house-made red-pepper barbecue sauce and slaw on thick Texas toast.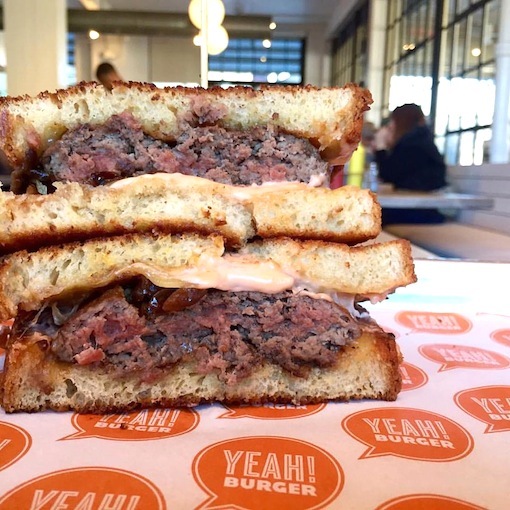 Yeah! Burger, Atlanta
Patty Melt
Grass-fed beefy patty topped with melted organic white Cheddar cheese, caramelized organic red onions and house-made Thousand Island dressing on griddled local Pullman bread.