Want to feel bad about your own workout and diet regimen? Just talk to a Victoria's Secret Angel.
The Victoria's Secret Fashion Show is the Super Bowl of modeling, with the best runway walkers suiting up (or, more precisely, stripping down) and grabbing their angel wings for a televised turn down the glittery runway.
First, she starts working out: "Lima, 30, has been working out every day with a personal trainer since August. For the last three weeks, she's been working out twice a day."
She sees a nutritionist, who has measured her body's muscle mass, fat ratio and levels of water retention. He prescribes protein shakes, vitamins and supplements to keep Lima's energy levels up during this training period. Lima drinks a gallon of water a day. For nine days before the show she will drink only protein shakes - "no solids". The concoctions include powdered egg.

Two days before the show she will abstain from the gallon of water a day, and "just drink normally". Then, 12 hours before the show she will stop drinking entirely.
So no solids and no liquids... it's a wonder Lima and her winged gal pals don't just pass out right on the runway!
Then again, it might be best that the Victoria's Secret models are a bit light-headed -- that way, they're less likely to notice how ridiculous their outfits are.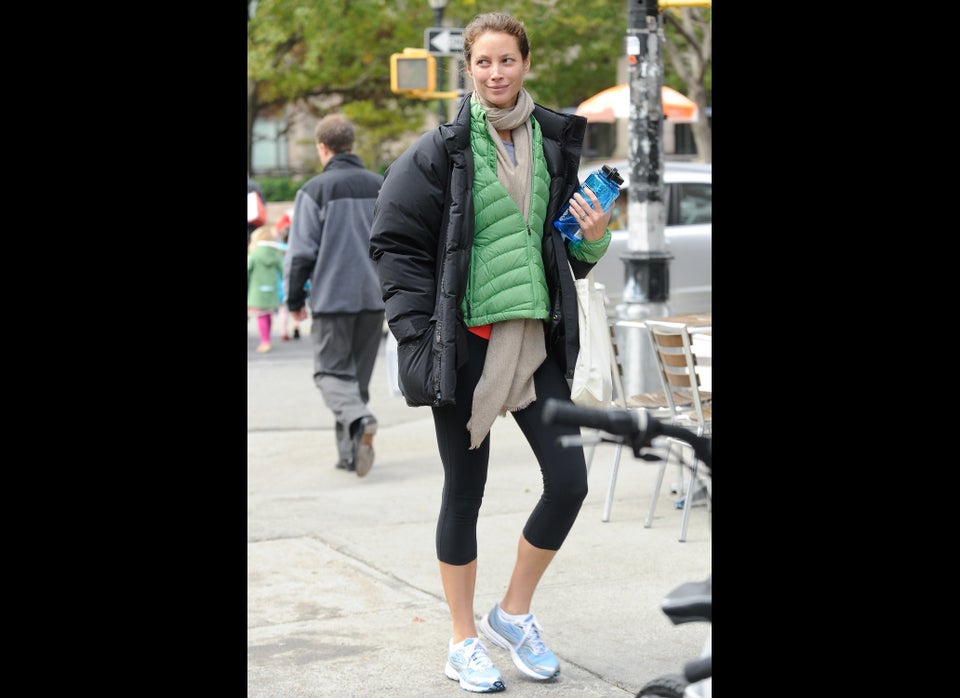 Models Get Sporty