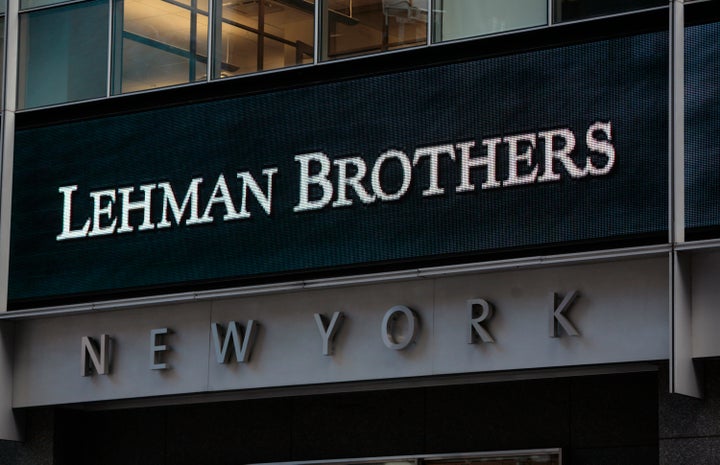 Co-written with Sital Patel

The latest urban legend to spread on trading desks and through the executive suites on Wall Street goes something like this: coming this fall, as President Obama makes his final push for a second term, his Justice Department will finally give the public what it wants in the form of an arrest of a major Wall Street figure for his role in the financial crisis.
The men at the top of this "October Surprise" list are two of the more infamous figures in the banking business: former Lehman Brothers chief executive Dick Fuld and current Goldman Sachs chief executive Lloyd Blankfein.
Jon Corzine of MF Global infamy doesn't make the cut because he's also a big Obama fundraiser. But Blankfein and Fuld do, and according to the rumor mill, either or both will be charged with some financial-crisis related illegality as election day approaches and President Obama ramps up the class warfare.
Using the Justice Department for political purposes is, of course, pretty sleazy, though it's hard to put anything past an administration that's in the middle of an unseemly victory dance over killing Osama bin Laden. But after speaking to my law enforcement sources -- and you can throw people who work at the Securities and Exchange Commission and the Justice Department in this category -- I give low probability for this urban legend coming to fruition.
That doesn't mean Wall Street or Corporate America is out of the woods; these same law enforcement sources tell me that in the coming months, there is a growing likelihood of a major bust in the burgeoning insider trading investigation in which a major figure will be charged in the matter. This person, I am told, will be at least on the scale of Galleon hedge fund chief Raj Rajaratnam, thus satisfying the public's need for a Fat Cat scalp, and the administration's desire to fulfill that need.
Does that mean Fuld and Blankfein are totally out of the woods? All I can say is probably. (An attorney for Fuld didn't return calls for comment; a spokesman for Blankfein had no comment.)
Fuld's problem, of course, stems from the collapse of Lehman in the fall of 2008, an event that sparked the broader financial collapse that year leading to the Great Recession. Blankfein's centers on allegedly misleading statements he made to a US Senate subcommittee headed by Senator Carl Levin that investigated how Goldman managed to make money during the early days of the banking meltdown while everyone else, like Lehman, got killed.
The Levin subcommittee focused its attention on Goldman's ingenious plan to "short" or bet against toxic subprime debt, including selling these risky investments to its clients, in the run up to the banking meltdown of 2008. Inside Goldman, the scheme was known as the "Big Short," but Blankfein somehow thought it was wise to tell Levin's subcommittee that "we didn't have a massive short against the housing market."
As we all know, Lehman's top brass appeared oblivious to the firm's looming collapse, and investors sunk money into the firm based on Fuld's track record for pulling the firm out of danger as he did several times during his long Wall Street career. But Fuld has been investigated for the past 3-plus years and the evidence that he purposely misled investors about Lehman's financial condition during the firm's final days is pretty scant, I am told.
In fact, recently released emails from a congressional subcommittee investigating the financial crisis show just the opposite: They depict a man in deep denial about Lehman's problems, acting as if the firm would survive because he and his team were so smart and the Lehman brand so great
Blankfein, meanwhile, made a pretty boneheaded statement in trying to downplay what everyone on Wall Street knew was true and wished they had done themselves: hedging exposure to risky debt at the heart of the banking crisis through a significant short position that would in the end minimize losses when the you-know-what hits the fan, as it did the minute Lehman collapsed.
Though Blankfein hasn't been cleared by the Justice Department in its review of the Levin referral, firm attorneys give the chance of any case against him an extremely low probability -- one of the reasons Blankfein is now saying that he will remain at Goldman through the rest of the year.
Part of their reasoning comes down to common sense: Goldman may be among Wall Street's most reviled firms, and Blankfein among its most despised CEOs, but you can't be indicted for describing something as not being "massive" when it's just "big."
Does that mean we shouldn't expect an October Surprise as many people on Wall Street are now worrying about?
Here's what I am told, confirmed by two senior law enforcement officials involved in the insider trading probe: investigators are looking at charging someone they describe as a "big fish."
The person has been described as someone I would know, which since I cover Wall Street, means that it's a major financial type implicated in the matter. I cannot be certain of this because my sources refused to provide any additional details; the case isn't complete. It involves cooperators, which means that it might go forward or it might not.
So the October Surprise is a very real possibility, much to delight of journalists like myself. But before rejoicing we in the media should take a deep breath. These same law enforcement sources investigating insider trading among Wall Street fat cats and other corporate titans are also looking at the alleged improprieties of a major journalist who covers stocks.
That case, like the other, isn't completed, but both have been described as "moving forward."
In other words, stay tuned.
Support HuffPost
The Stakes Have Never Been Higher
Related
Popular in the Community