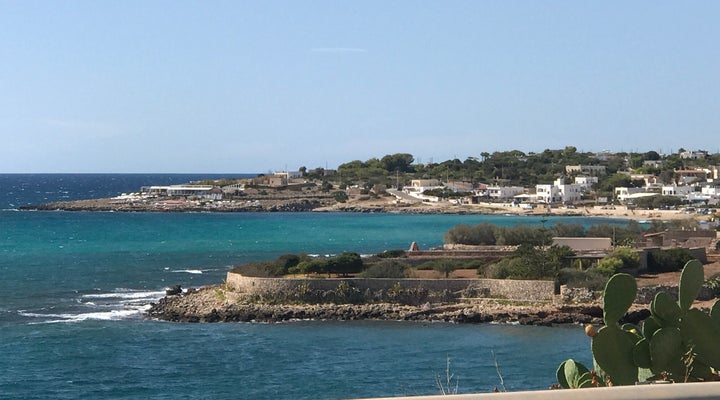 Throughout time, the honeymoon has been the iconic travel marker for the opening chapter of the just married couple's life together. Newly wed couples, dressed to the nines, would run off leaving guests still celebrating their nuptials to embark on their first get-away together.
Travel is a wonderful way for couples to experience life without all the distractions of day-to-day schedules and as a real opportunity to expand and explore new ways of being.
Long, lingering walks in distant locations, seeing never seen before sites, late night dinners, room service breakfast in bed. No emails, no phone calls, just the two of you. It all looks and feels so glamorous and romantic, doesn't it?
I truly love the memories of my honeymoon travels. (I have been lucky enough to have had several honeymoons, but that's a different story.) They are often some of the happiest, unfettered memories we have to savor. So, when recently faced with the question of how to mark 10 years, that special first decade together in a relationship, I of course, turned to travel as the best way to celebrate.
We decided to plan a slightly longer trip to mix visiting some never traveled new places with a revisit to some old favorites that had been a part of our original honeymoon trip.
For us, Europe is where the magic happens. No place says romance for these two city slickers like Paris and Rome. We knew these two classic spots were the perfect choices to go on the 10th anniversary re-visit list. We would then stay in Italy for a longer stretch and leisurely explore places neither of us had ever been.
Part of the fun of traveling comes with the pre-trip planning and research of a new location. Our trips start months before we ever get on the plane; the minute we open that first map, website, travel book or magazine. We like having some timeline preparation, pre-booking our accommodations and then mixing in a hefty dose of spontaneity.
Finding your right blend of planned versus open-ended is the best way to insure your most relaxed and enjoyable travel experience. I always like to know where I am sleeping at the end of a day but have no interest in deciding where I will go all day or where we will eat. Searching for a place to stay while away feels like a waste of precious time to me, so we always book in advance with lots of unplanned time to explore and discover.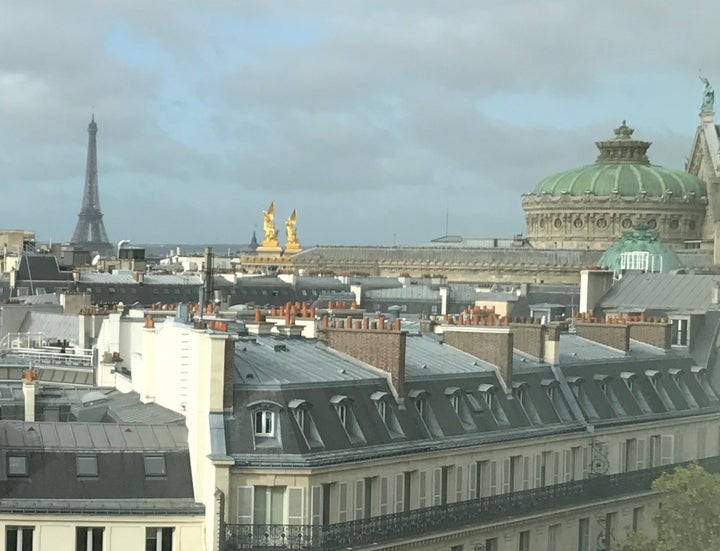 We decided to stay in the cities as bookends for our trip so we flew into Paris and checked right in at the Marriott Paris Opera, an area of Paris we had never stayed in before but still walking distance to some of our favorite places to ever so briefly return to for another moment. This hotel had some great views and a club level lounge to make breakfast or an afternoon cup of tea effortless. For Paris standards, our room was huge, very modern and comfy.
Our online lodging selections turned out to be one fabulous stay after the next. We drove directly from the Rome airport south to the Puglia region, the heel in the boot shape of Italy, staying in a variety of small refurbished estates to upscale Bohemian family owned farmhouses, better known as Masserias. Visiting Puglia for the first time, we were thrilled to discover new coastlines with beautiful sandy beaches on both the Adriatic and Ionian Seas, charming villages, miles of olive groves (the best olive oil) and endless vineyards, local markets and nonstop amazing food.
Here are our top 3 favorite country stays. All included full breakfasts, pools and good AC. These spots were family owned with the family members onsite and interactive with the guests.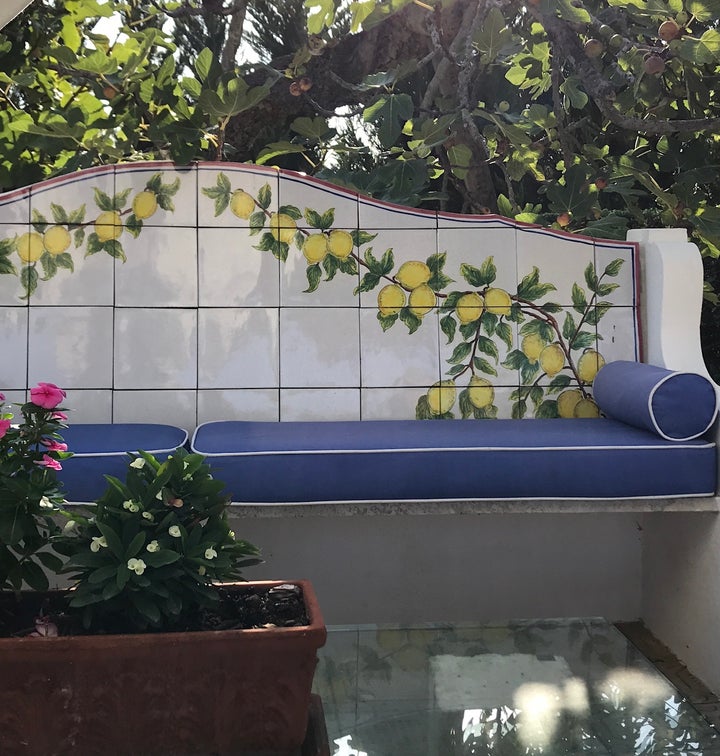 This gorgeous refurbished villa has only 4 guest rooms with lots of shared indoor and outdoor space. The Villa is the lovechild of your hosts Ron and Lesley, expats from the US and UK, respectively. Their attention to detail makes one feel instantly welcome and relaxed. Ron designed the space and Lesley is a great Italian baker and chef and even offers guests cooking class style dinners. We dined al fresco every meal on the lovely patio and joined in for one night of pizza making complete with a wood burning oven!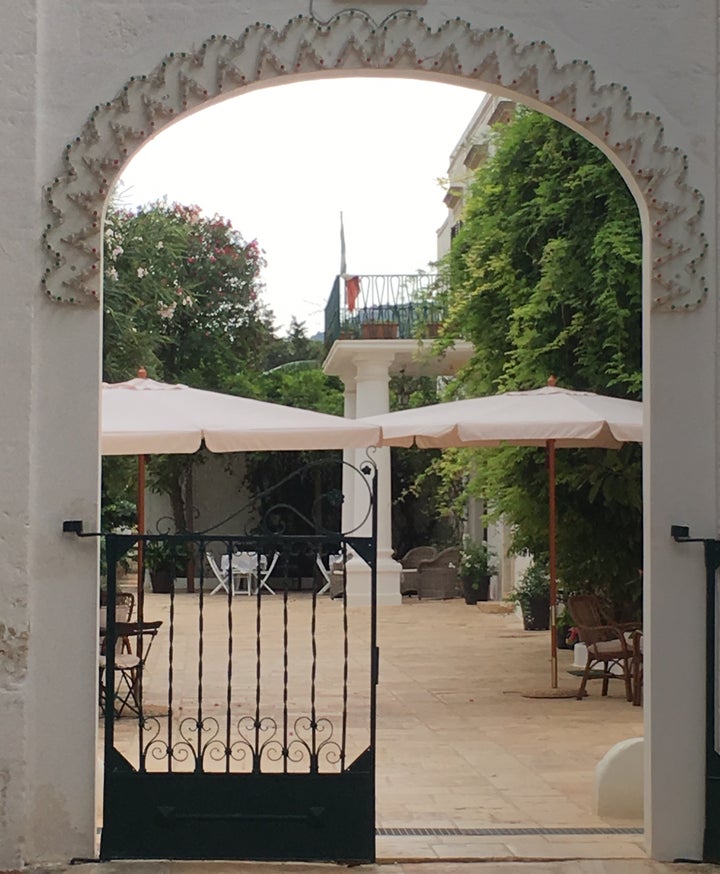 This classic rural location is still a working olive farm, with an underground olive press, organic gardens and rustic residences. This Masseria is best known for its nightly 8 course dinner with wine pairings sourced from local, organic ingredients. We also did an olive oil tasting, these olives from their own property. We chose our favorite to take home so our vivid memory of Puglia would last a little longer. Armando and Rosalba Ciannamea own this place, and Armando was on hand to describe each course to every table personally the evening we dined with them.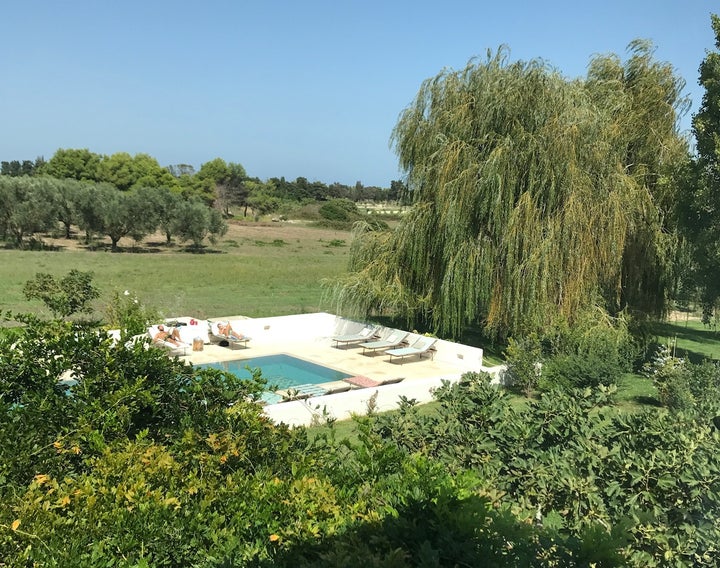 When we arrived at this even more rural locale we mistakenly waltzed right into the private quarters of the owner, Mercedes Turgi Prosperi and her children doing their homework. Horses, dogs, goats and geese surround the residence, in close proximity to the modern 6 guest room building. The working farm seems to blend effortlessly into the background of the retreat-like setting. We enjoyed dining with the hosts as they prepared a meal sourced from their gardens one evening and the attentive staff made this stay very charming.
We spent our last 36 hours in Rome. We chose the very city-style, Le Meridien Visconti Rome hotel. With all the conveniences of a newly renovated space, and the bonus of a beautiful contemporary art collection on display, this modern choice really felt right after many nights in the countryside. Room service, a spacious bathtub and a private deck to take in the cityscape made this a real grand finale!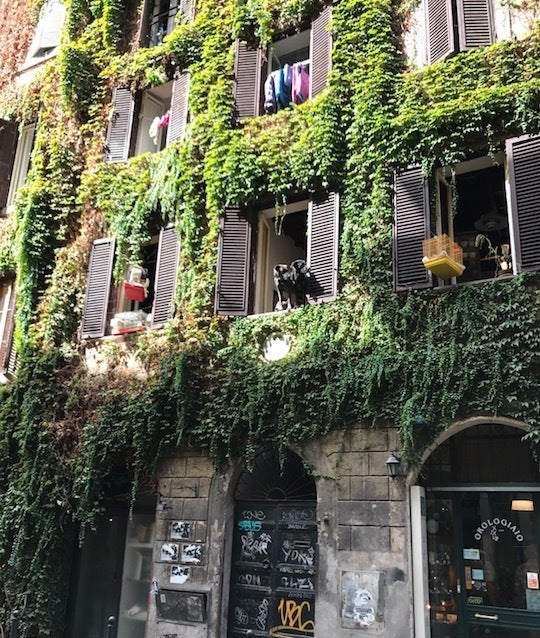 Related
Popular in the Community