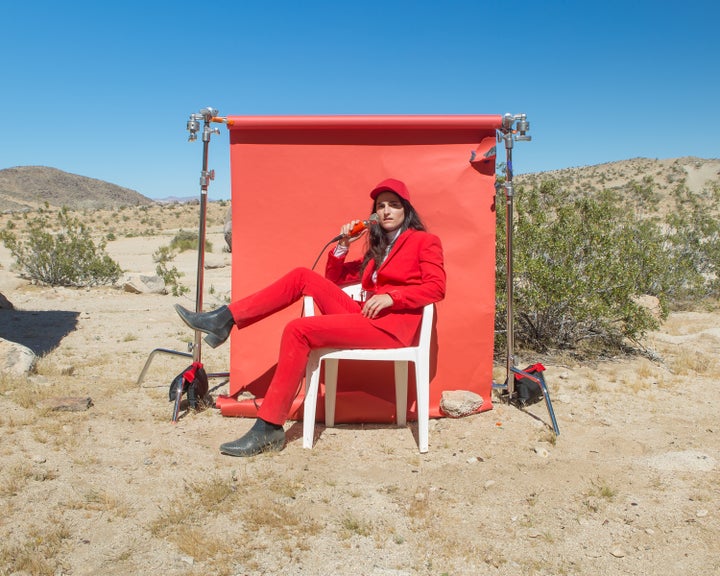 The video for Mattiel's new single "Whites of Their Eyes" (available as a white vinyl single from Burger Records) creates a perfect world for the sizzling slice of City-meets-desert Americana: an energetic anthem about hyper-vigilance with appropriately fierce chugging electronic rhythms and just a sweet hint of twang.
Produced and directed by Mattiel and Jason Travis, the video for "Whites of their Eyes" was filmed in Georgia and California in April of 2017 and featured a very cooperative horse named Webster. "Upon my first impression of our instrumentals in 'Whites of their Eyes,' Mattiel explains, "the song immediately reminded me of an 18th century battle scene. I remembered the phrase from a high school history exam, 'Don't fire until you see the whites of their eyes' about the Battle of Bunker Hill." Besides history, she also compares it to her own everyday living in urban Georgia. "Anyone who's had to walk through an empty parking lot at night in Atlanta will know exactly what I mean. Aside from these darker aspects, I find it a very exciting, fun, and energetic song. It's definitely one of my favorites to perform."
Mattiel is a an ad designer and illustrator by day, so her video is sumptuous with red and rustic colors and vivid imagery. Its openness and expanse matches the ready-for-stadium-rock appeal of her shouted challenges and the big-beat backing of the song. "Mattiel" in the Urban Dictionary is "a young female who likes to take baths with a lot of crayons," and that warm, artistic description of her tag may explain the creative pleasure of her work.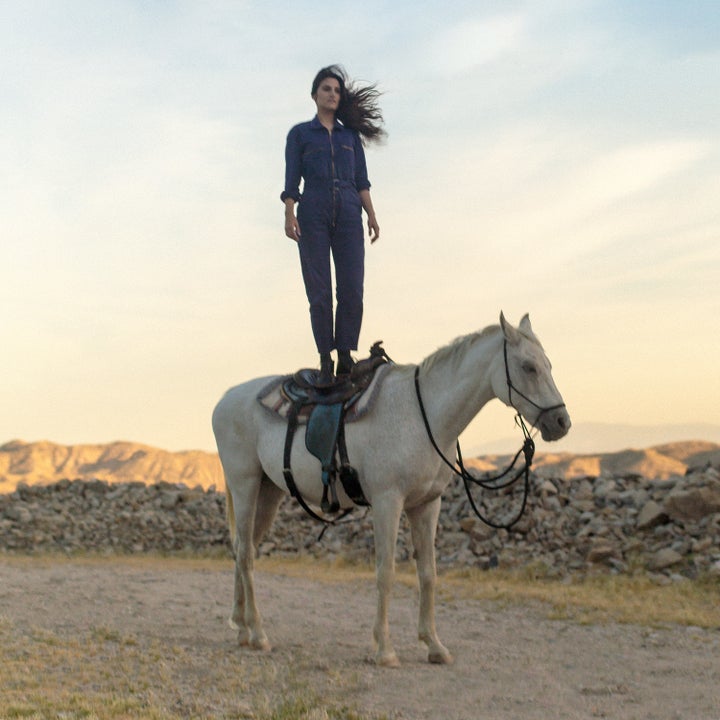 Mattiel was born an only child in Georgia and grew up working on her mother's farm. This rural, isolated space gave her room to grow and experiment with a wide range of interests. As an adolescent, she found refuge in her mother's limited record collection, which included several albums by 60's psyche-pop troubadours Donovan, Peter Paul and Mary, and the commercial yet experimental pop of The Monkees. More recent influences are Screamin' Jay Hawkins, Andre 3000, Marc Bolan, Sister Rosetta Tharpe, The Staple Singers and Jack White
After moving to Atlanta, Mattiel started collaborating with Randy Michael and Jonah Swilley, and took what she knew about constructing visual design and applied that methodology to writing her music. It took nine months of labor pains writing and recording to craft her twelve-track debut on Burger, which also features such gorgeous yet feisty thrills and spills as "Silver Pillbox," "Salty Words," and "Send It On Over." Torched pop with a hint of Yé Yé girl sophistication, this could be a swanky reissue from the 60s, 80s, or sent back from the future.
Mattiel's debut album is set to hit shelves and turntables this fall.
Related
Popular in the Community