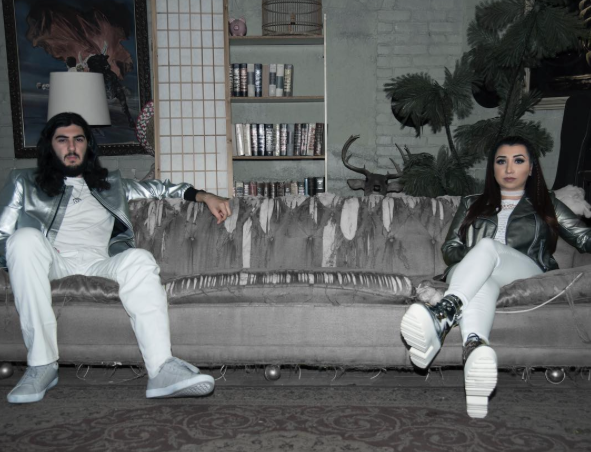 LGBTQ teen meets animated superhero in the new music video from Los Angeles alt-rock band, Satellite Citi. Comprising of lead singer and drummer, Anna Gevorkian and guitarist Shaunt Sulahian, the duo have just released the new empowering video to accompany their single 'Undead' and it has since been garnering attention from both media and fans around the world.
The inspiring video for 'Undead' is a tribute to LGBTQ teens and for those who may be struggling to overcome obstacles and the negative perception of others in their life. Focusing on the theme of togetherness and how united we conquer anything that gets in our way. This empowering video showcases Satellite Citi's signature sound of ferocious melodies, energetic drums and clashing guitars, creating the perfect anthem for those determined to fight their demons.
'Undead' is the first single to be released off Satellite Citi's upcoming EP, entitled Negative Space, which is due for release early next year. If it's any clue as to what we can expect to hear from the rest of the EP, then we are definitely in for a treat. Negative Space is produced by Brad Wood (Smashing Pumpkins, Placebo) and is inspired motivational topics and societal issues. Satellite Citi hope that their music will encourage listeners to face their negative energy, hence the name Negative Space.
Deemed as the fresh new band to resurrect the beloved rock genre, with their own modern and exciting approach, Satellite Citi are on the road to delivering audiences with music that tackles important issues that our society is facing today.
This post was published on the now-closed HuffPost Contributor platform. Contributors control their own work and posted freely to our site. If you need to flag this entry as abusive,
send us an email
.