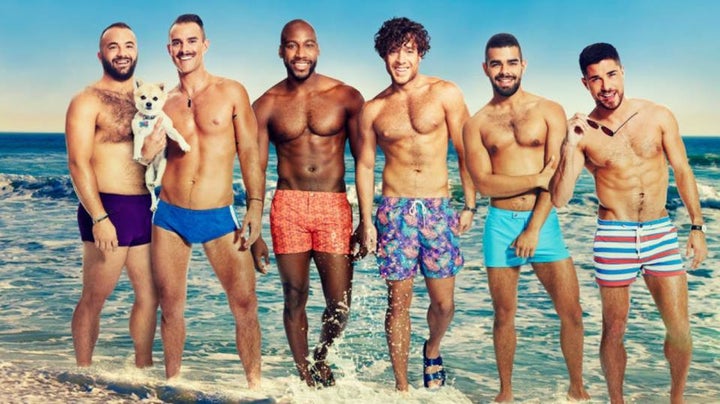 I read recently in Andy Cohen's most recent celebrity soaked memoir Most Talkative that feminist icon Gloria Steinem has repeatedly called the Real Housewives franchise a "minstrel show" for women, stating that it depicts women who are "overly plastic, mutilating their faces and bodies and behaving like idiots in order to brand themselves, as if that is the only way to do it." While I think this criticism is an unfair and sweeping generalization, there is a validity to the point, especially when you consider the legendary source. That being said, I have seen similar (and frankly, much more vicious) complaints about the new show Logo just announced, Fire Island, which will premiere on the network later this year.
Some of the criticisms have come from publications like The Advocate directly, while others have come from the the extremely cerebral (insert sarcasm) world of social media. My initial post on the show incurred comments ranging from complaints about the stereotypes being perpetuated, moans about the lack of diversity, and even one about a show like this "taking the gay community back ten years." The irony that ten years ago, a show like this would most likely not get picked up by network television was not lost on me.
The last foray into a reality show of this nature for Logo was The A-List New York which lasted two seasons (under the supervision of The Real Housewives of Atlanta producers ironically) followed by one season of The A-List Dallas. While the drama on the shows was heightened and the cast members were aesthetically pleasing, the backstabbing, gossiping, friendship and vacations were very similar to what many gay men go through with their own gay friends (although the storylines on the shows definitely heightened the drama aspect of it). It showed what I found to be an accurate representation of many people's lives, sans the attacking people in public places (not that I have not seen that from time to time though). Fire Island is simply the latest incarnation of this particular brand of reality.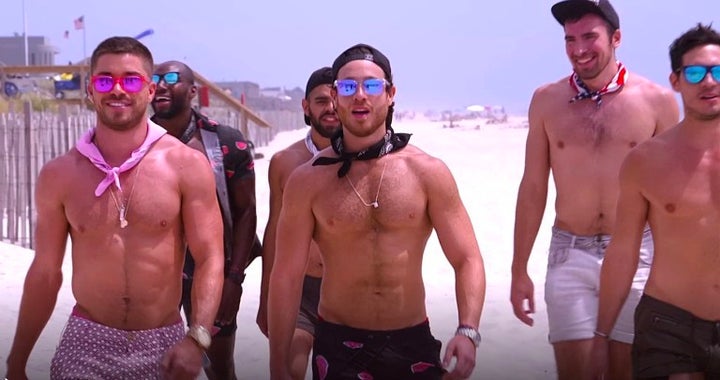 Word is, a number of the cast members of the show were scouted originally on Instagram (taking a quick look at their Instagram profiles, they are heavy on the shirtless content). It should be noted that the very same people that have issues with this show being a representation of themselves or our community are the exact same people who have their own Instagram sprinkled with shirtless pics, very similar to the cast of Fire Island. Isn't it ironic indeed....
When I mentioned I was writing a piece on this show, I got a range of responses. Some finding it refreshing that I was writing a positive piece on a show that is bringing another representation to the gay community, while others literally rolled their eyes, finding this and any kind of reality show focusing on one particular kind of demographic to be particularly vile. There are a number of reasons why people may have such strong feelings about this show. Is it a classic case of self loathing?-possibly. Is it simple jealousy that their Instagram profile was not the one blessed by the reality show gods (in this case Kelly Ripa and Mark Consuelos) and they are bitter that they were not chosen for the show?-an even better possibility. More likely?-it is the mirror into a life many of us participate in, to some degree or another, and it makes us inherently uncomfortable to see that reflection.
The Fire Island trailer came out on the same day that the trailer of the latest season of The Real Housewives of New York City was released (which to be clear, I will be watching intently). The differences between the comments on social media are absolutely remarkable. I saw comments on the Housewives trailer ranging from "I can't wait" to "Oh My God did you see what Dorinda said?" to "The New York ladies are back," while sharing it and tagging numerous friends. The one commonality is that most of the comments were positive; the polar opposite to the posts later in the day re: Fire Island. The same people that are condemning the boys of Fire Island from on high are the exact same people who have watched Aviva Drescher throw her leg across a table at Le Cirque or watched Porsha Williams drag Kenya Moore across the reunion stage floor on The Real Housewives of New York and Atlanta respectively. The inevitable question is, why is it perfectly ok to objectify middle aged women who are looking for their shot at the reality show brass ring, yet immediately attack members of our own community who are trying to do the exact same thing?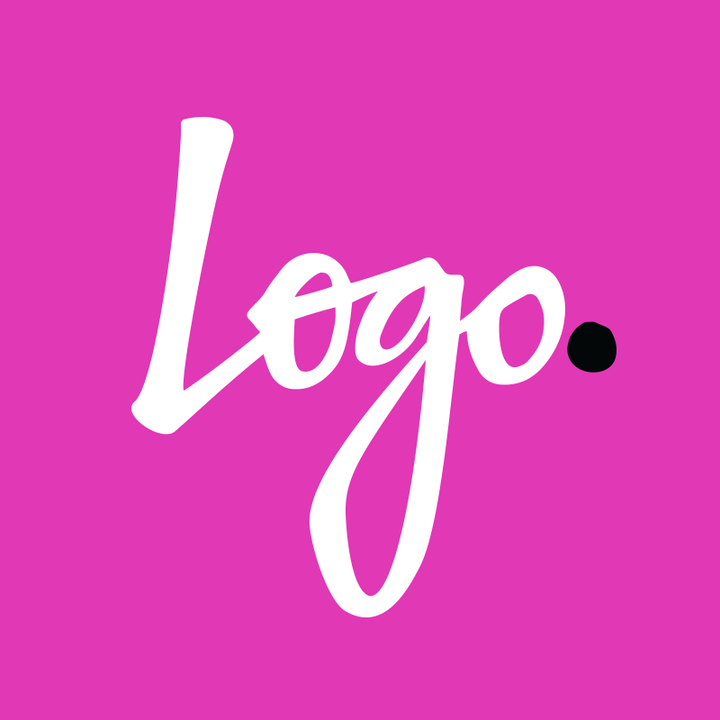 I get it; Some gay men are not fans of shows like Real Housewives of anywhere in the United States, and reality television in general. That is obviously their right. That being said, Finding Prince Charming cracked the door on a gay reality show genre that proved successful and now the boys of "Fire Island" are storming through that door, beach bags in hand. While it may not be the exact kind of visibility some may want, it is visibility for our community. There is absolutely no rule stating that a gay themed show has to represent you or your values; every television show is not going to be When We Rise, (which was an amazing lesson on the history of LGBT rights). What would be wrong with enjoying it for what it is (if you so choose) and not trying to make it into a trailblazing, political Stonewall-eque movement? Every time a member of the LGBT community walks across our television screen, it does not have to be a political statement.
Every woman in New York City does not feel Ramona Singer represents them. Every woman in Potomac does not feel Gizelle Bryant represents them. So why do so many gay men seemingly feel that Khasan, Jorge, Brandon, Cheyenne, Justin and Patrick of "Fire Island" have to represent them?
REAL LIFE. REAL NEWS. REAL VOICES.
Help us tell more of the stories that matter from voices that too often remain unheard.