At CustomMade, we talk to many a consumer who has little understanding of the time, effort and process involved in actually making the things they buy, such as furniture and jewelry, by hand. Having moved away many decades ago from getting all of your clothes made by the local tailor and having moved towards purchasing everything from large retailers, we've been trained not to know and, you could argue, not to care about the creation of the objects we purchase.
Purchasing directly from a maker allows the consumer to be a part of the "creation story." This participation is a long forgotten rite for the consumer. To show you how fulfilling it can be, I thought I would spend some time showing the creation story of a custom-made coffee table I purchased last year.
Step 1: Choosing the Maker
After a brief conversation with a handful of makers on CustomMade, I chose to go with a local maker named Brian McAlpine of Eternal Furniture and Design in Boston. This guy is super talented, has a full-sleeve tattoos, and even has a tattoo that says "Hand Made" on his hand... Awesome.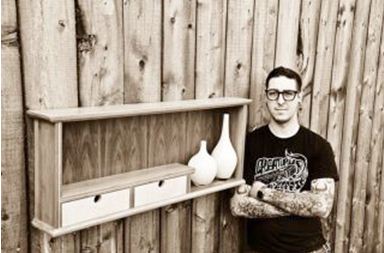 Step 2: Coming Up with the Design
After talking with Brian for 30 minutes, he was able to translate my product vision into an electronic sketch. Two days later, I had a comprehensive Google Sketchup of the proposed project waiting in my email inbox.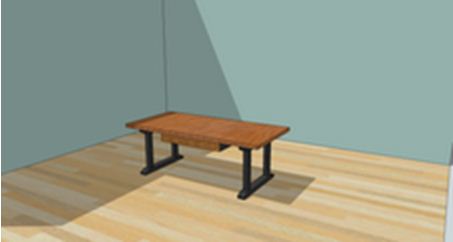 Step 3: Choosing the Materials
Thinking eco-mindedly, it was important to me that I used a reclaimed or storm-damaged wood source. I also wanted the wood to be something that grew in my area. After looking at a few different boards that Brian had in his workshop, we settled on walnut. I just loved the organic look of the live edge sides, and the way that walnut has different shades of color in the same board!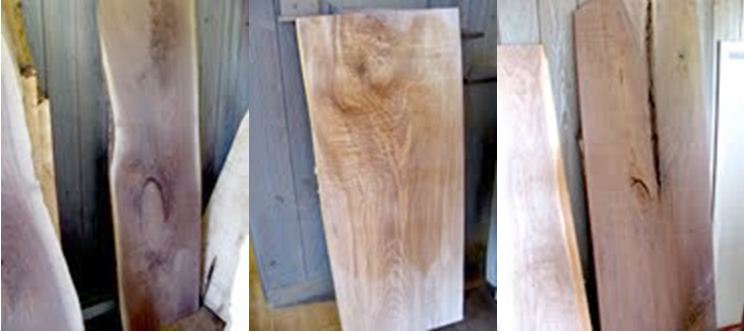 I chose this one!
Step 4: Photo of Pre-Stained Coffee Table Emailed for Final Review
At this point, the project is almost completed, and I am beside myself in anticipation of receiving my very own creation. Brian and I talked about the different types of stain I could have on my table, as well as the pluses and minuses of each. We settled on a stain, a delivery date and he got back to work!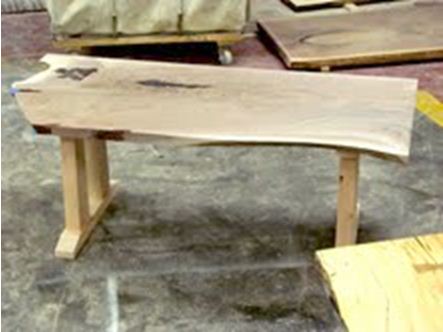 What a great piece!
My co-founder and I love our table, and find ourselves using it for meetings, brainstorming and to kick our feet up after a long day. What I love most about it is the story of the piece being created. I love the satisfaction that I had a hand in coming up with the look of the finished piece and I love that I got to learn something about how the piece was made.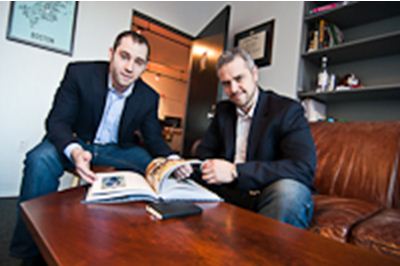 Few other companies in the world will raise the curtain and let you watch their products being created. Working with a maker to get something custom made is a way to not only get something high quality, but to learn about the fascinating process of how it was made. The creation story will come back to you every time you look at your custom piece!
Images courtesy of Brian McAlpine.