Stress is a normal part of life – everyone experiences it at some point or another. Juggling life and work and trying to find a balance can be stressful enough – throw in planning a wedding, and the stress-o-meter can shoot through the roof. There are certain wedding stress triggers that can set off a storm of drama and chaos if you aren't careful.
Being prepared and knowing how to deal with these wedding stress triggers is the key to an enjoyable wedding planning experience.
So many brides forget the planning part of wedding planning. Getting engaged is exciting and I know you are just eager to get started. But if you don't lay out a plan first, you could easily find yourself in way over your head.
When it comes to wedding stress triggers, avoiding this one will save you a lot of frustration. Talk to your fiancé and your parents. What kind of wedding does everyone envision? Talk to everyone who will be contributing to the wedding financially to determine your overall budget. Come up with a detailed budget plan so you can see a breakdown of costs – this will come in handy when you are booking your vendors and will help you to stay on budget. Create a planning timeline to keep you on track and to set the planning at a comfortable pace. Create a decor plan – whether it's a secret board on Pinterest or a full out PDF with photos – just have something to bring to vendors so that they can see your vision perfectly.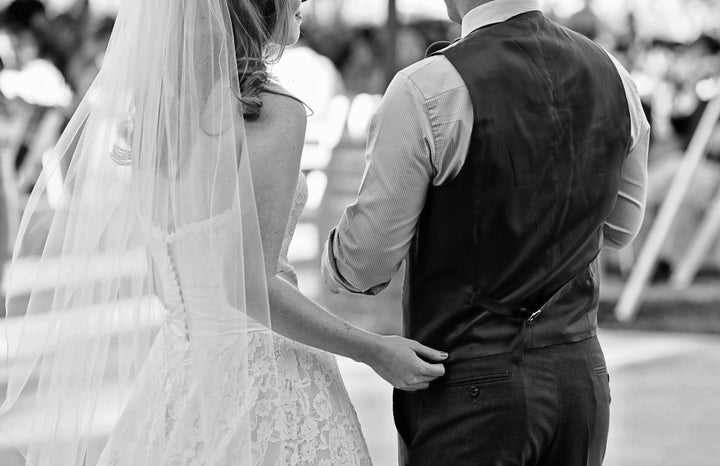 TRIGGER: Being Disorganized
Being disorganized is one of the biggest wedding stress triggers. If you let this part slip you will surely find yourself overwhelmed and neck deep in chaos.
We all know ourselves and what we are capable of. If you are generally an organized person in your daily life and at work, then you should be fine. If you aren't an organized person, then hire someone who is. You are planning the biggest celebration of your life, and you will likely be spending a lot of money. It's an important day, so it deserves your best effort and attention. Buy a binder that you can use to organize your budget, planning timeline (go here for a detailed planning timeline) and decor plan. Print off all of your signed vendor contracts and receipts and put them in the binder so that they are easily accessible and update your budget as you go. There are also many good wedding planning apps available that can help to keep you on track. It's ok to feel nervous, it's your wedding! But remember, nervousness is inevitable, chaos is optional.
TRIGGER: Expecting Perfection
Perfection is unattainable and impossible to achieve, so going into wedding planning with the expectation that everything will be perfect is just setting yourself up for disappointment.
Something will always go wrong – whether it's someone being late, the weather not cooperating or something not being just right, little hiccups are going to happen. If you are expecting perfection and something goes wrong, even if it's small, it could send you into a wedding stress whirlwind that gets blown way out of proportion. Check your expectations at the door and just enjoy the process as it happens and see the perfection in that. Kick perfection to the curb and be done with this wedding stress trigger for good! It's the best thing you can do for your wedding day.
TRIGGER: Not Communicating
Everyone knows that communicating is important in relationships, and the relationships you have with your fiancé, parents, siblings and your wedding party have a huge impact on your wedding stress level. Not communicating properly can create D.R.A.M.A.
Talk with your fiancé early in the planning process to get his thoughts on the wedding, and even if he says he doesn't care about the details, always, and I mean always, keep him in the loop when it comes to the wedding finances. Communicate with your parents and ask for their opinions. Yes, it is your wedding but being respectful of their wishes and at least hearing them out goes a long way. The biggest factor that causes wedding drama is someone feeling like they aren't being heard. Keep everyone (including your wedding party) informed early on with your plans and expectations so that there are no surprises. The best way to stop wedding drama from happening is to avoid it in the first place, and communication is the key to doing that successfully.
TRIGGER: Leaving Things To The Last Minute
Creating your reception seating plan, booking your hair and makeup trials, and writing your wedding vows. Every bride will have a to-do list a mile long before her wedding day. Leaving things to the last minute creates chaos and panic when the wedding clock begins to tick down.
This is the easiest of the wedding stress triggers to avoid – it just takes some work on your part. There are always a few last minute things to get done, and that's ok. But before you know it, your wedding day is here and there are still a million things to do. Make a list – write everything down and which day you are going to get it done and then check them off as you go. This helps you see everything in black and white so you can better tackle the tasks one at a time without getting overwhelmed. Have everything done one week before your wedding day so that the week of your wedding is as stress-free as possible. Remember, you carry the energy from the planning into your wedding day – so if the week before your wedding is stressful and chaotic, then your wedding day will be stressful and chaotic.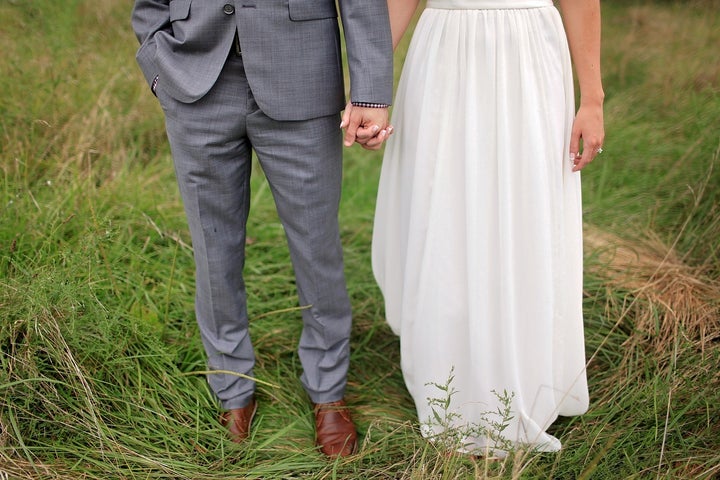 TRIGGER: Focusing On What Is Going Wrong
Things will go wrong – that's just life. But focusing so much on everything that is going wrong and not choosing to move on from it creates bitterness and unnecessary stress.
When something goes wrong, it's perfectly normal to get upset – you are only human. But focusing on what is going wrong ALL THE TIME takes away from enjoying the things that are going right. Choosing to feel grateful for all of the good things instead of all the not so good things changes how you see things. It is impossible to feel stressed when you have a grateful heart – so look around at all the love surrounding you and the things that you are grateful for. You'll be better able to focus on the moment which will help you create amazing memories instead of upset feelings. What you remember from your wedding day is your choice. Learn more by taking the 30 Day Wedding Gratitude Challenge and have a happy wedding.
TRIGGER: Not Having Perspective
I know – it's hard not to think about your wedding twenty-four seven. You eat, sleep and breath your wedding, so it's hard to remember there are other things going on in the world. But losing track of that can create the dreaded Bridezilla – nobody wants to awaken that monster.
You found love and you are planning a big party to celebrate that – you lucky girl! What an amazing time in you and your fiancé's lives. Seeing your wedding day for what it is – a big fun celebration – will help to keep things in perspective. When those little wedding stress triggers pop up, they just won't bother you as much. When you look at things that way, a guest not RSVP'ing or the flowers being the wrong shade of pink just seem petty when you think of the real reason you are planning this day in the first place. Having perspective will help you appreciate all the good things around you so that you can fully enjoy your wedding day.