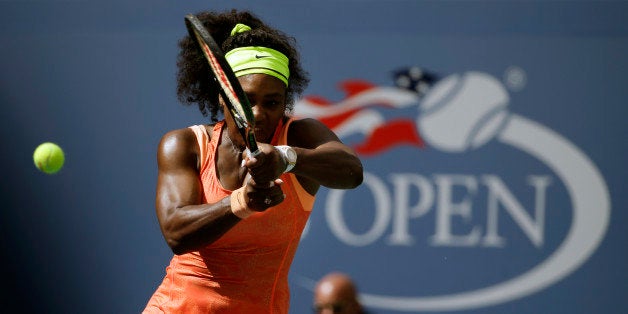 I love Serena Williams.

She's bold.

She's beautiful.

And she's pretty much the best in the world at what she does.

But like most Black women, being the best doesn't mean she's paid like it.

Last year, Maria Sharapova, someone Serena has beaten 17 times in a row, someone who in fact, hasn't won a match against her in over a decade, still took home $29.7 million in earnings compared to Serena's $24.6 million. In other words, she out-earned Serena by a whopping $5 million.

Serena's experience isn't unique.

Last year, the typical Black woman in America earned only about 82 percent of what white women earned. So like Serena, odds are, no matter how good you are at what you do, you're probably taking home less than you should.

Here are three things you can do right now to take a bite out of that pay gap, and move closer to finally earning what you're worth.

1. Ask for More

The most direct route to augmenting your take home pay is to simply ask for it. Document your accomplishments. Lay out quantifiable measures that demonstrate how valuable you are to your company, and then muster the courage to ask for that raise you know you deserve. Statistics show, most people who ask for a raise actually get one. And in an overall employment environment like the one we're experiencing now, where jobs growth is on the rise, employers know they run the risk of losing their best talent to a competitor.
So take the time to gather evidence of your value, visit sites like glassdoor.com to find out what others in your industry, with your same level of experience and in your geographic area typically earn, and prepare to discuss how you plan to help move the company forward in the future. Then, schedule that meeting and be bold enough to ask for more. You might be pleasantly surprised at the results.

2. Expand Your Network Beyond the Usual Suspects

It's human nature to feel most comfortable around those who look like us and with whom we believe we have similar life experiences. But the harsh reality is precisely because Black women are significantly underrepresented in leadership positions across the professional spectrum, for you to maximize your chances of moving on up the pay scale, you've got to expand your network beyond your comfort zone. That means specifically reaching out to and forming relationships with those who are most unlike you.
I've found in my forthcoming book, How Exceptional Black Women Lead, that many top white male executives readily admit that they don't know any Black women in their company. And they also state that they don't believe it's their responsibility to reach out in order to form those relationships.
So like it or not, the onus is on you to make sure key decision makers not only know your name, but really know who you are, as a person. Creating key alliances could help to make sure that when decisions around salaries are made, advocates behind closed doors will make sure your value is not only recognized, but ultimately, properly rewarded.


3. Write Your Own Checks

No doubt the best way to make sure you're paid fairly is to be the one writing the checks. That's most certainly why Black women are especially likely to leave their jobs in pursuit of an entrepreneurial dream. But the sad reality is, compared to other women entrepreneurs, revenue generation among Black women owned businesses fall strikingly behind.
So take the time to develop a plan and prepare yourself with the knowledge you'll need to not only be an entrepreneur, but to be one that meets with significant success.

Dr. Avis Jones-DeWeever is the Founder of the Exceptional Leadership Institute for Women. To get regular tips, information, and inspiration around building a career, a business, and a life that you love, subscribe to her weekly Ezine, SUCCEED with Dr. Avis at www.avisjonesdeweever.com
Calling all HuffPost superfans!
Sign up for membership to become a founding member and help shape HuffPost's next chapter