This question originally appeared on Quora: What do I need to know when shopping for a tuxedo?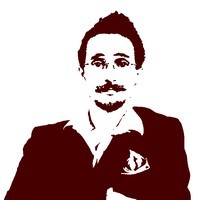 Answer by Jerry LeBlanc,

For an ideal black-tie appropriate tuxedo (a.k.a. "dinner suit"), you'd want:
Fabric that is either black or midnight blue (i.e. such a dark blue it could be mistaken for black). The latter option is newer but even preferred by many black-tie traditionalists. Midnight blue is sometimes called "blacker than black," because of its extremely rich, dark appearance under gentle evening lighting.
Lapel and accent facings in a different material: usually black silk in a satin weave, for lustrous sheen. This is the most immediately visible element separating a "tuxedo" from an ordinary suit; whether or not the tuxedo is black-tie appropriate, however, depends on a number of other factors. In any case, if you want a more subdued but still elegant look to your accent material, grosgrain (a ribbed silk fabric) is a common alternative to satin. Grosgrain's texture catches light in an interesting way, without the sometimes overpowering reflectiveness of satin. It is more commonly seen in bespoke tuxedos, and more often encountered in Europe than North America. Somewhat hard to find on off-the-rack garments.
Fabric covered buttons (usually rounded). This is a matter of formality; anything to do with the way your clothing is fastened around your body should be either hidden or streamlined on a dinner suit. Elegant minimalism is key.
The jacket should feature:
Peak lapels, or a shawl collar

, rather than notched lapels. Peak lapels are the most formal and classic option. A shawl collar is informal by nature (think: smoking jackets and bathrobes), but in the right way: black-tie is a dress code historically intended for less formal socializing (in contrast to the very formal "white-tie" evening dress code). The shawl collar projects an air of friendly (yet classy) nonchalance that's right at home in such situations. A notched lapel, on the other hand, says "informal,"

and

"business,"

and

"commonplace," hence it's not suitable for black-tie.

A single button on the front

. Adhering to black-tie isn't just wearing a two-button black suit with extra shiny bits. The single button design goes back to the focus on

minimalism

.

Piped exterior pockets

, with no pocket flaps. Again,

minimalism.

If your jacket has flaps, you can often tuck them in for the same effect. No ticket pocket. No slanted ('hacking') pockets. The piping of the pockets should match the lapel facing.

Ventless back

. If you require more mobility at the cost of some sleekness, you can fudge the rules and opt for a double-vented rear instead. A single vented jacket has equestrian / sporting connotations, and is the least sleek option anyway, so don't do that.
The pants should feature:
Piping/braiding down the leg

in the same material as the jacket's lapel facing and accents. This covers the outer seams.

A flat front,

for minimalism

.

That said, pleats are not considered against the rules of black-tie, so if you require them for comfort, go ahead. The side pockets, if present, should be along the seams, not cut away in front in the style of jeans.

Flat, uncuffed hems.

There is no precise rule about length, though the goal is to look streamlined. To that end, a medium break hem is recommend, as it will fully blend your trouser leg into your shoe while standing, without being baggy. You have leeway here.

No belt loops.

This

isn't critical, as your waistband should remain covered at all times (

more on that in a moment

), so nobody will notice either way. But, you should never be wearing a belt in black-tie. What you will need instead is...
Buttons inside the waistband to attach your suspenders.

Yes, hold your pants up with suspenders, if you want to do it right.

Maybe

if you've got very well-fitting trousers, you could get away without suspenders, or use side-tabs instead, but there is no better way to keep your pants up, stay comfortable, and maintain an ideal drape in the fabric.
Now that the jacket and trousers are handled, we get to a part that plenty of people (even James Bond) like to forget or ignore: Black tie requires a waist covering. This can be either a specially cut evening waistcoat, or the more common (and less formal) option, a cummerbund. The purpose of either of these garments is to make the shift between your trousers and shirt less jarring when you unbutton the jacket to sit down, or when you make a motion, while buttoned, that pulls the bottom of your jacket open.. They'll also hide your suspenders, and help to conceal whatever small amount of shirt inevitably becomes untucked over the course of the evening. On to each option in a little more detail:
A proper evening waistcoat is the most traditional, formal, correct, and elegant option for black-tie. It should be made from the same fabric as the rest of the dinner suit. It should be cut very low, so that it cannot be seen when the jacket is buttoned. Many of these waistcoat designs are backless, with the understanding that you should not remove your jacket while wearing black-tie. The waistcoat will cover your sides, however, completely concealing your suspenders even when your jacket is wide open. The issue with this option is that it is somewhat hard to find; you may require the services of a tailor to have one made. Because it is meant to match the jacket fabric, however, that probably means getting the tailor to make you an entire tuxedo.
A cummerbund is a slightly more recent option, now well-established. It should be made from a similar material as the jacket accents and facings. They are more widespread than evening waistcoats for a number of reasons: they are less expensive to make and interchangeable between tuxedos, for example. A cummerbund will not completely obscure your suspenders, however. A strict black-tie cummerbund should be black, but dark red versions are very lively and often a suitable way to bend the rules for less formal occasions.
Some more things to keep in mind:
Your bow tie should generally match the fabric of your lapel facing.
Regardless of lapel type, you can opt for a working boutonniere hole in which to stick a tasteful flower. You may also opt for no boutonniere hole on your lapel for simplicity, if desired.
There are numerous black-tie rules for shoes and shirts and other accessories, but I'm leaving all of that alone, as it's already getting a bit out of scope.
As pointed out, you can get an equally black-tie-correct (and slightly more formal) double-breasted (DB) dinner jacket instead. This also allows you to skip the waistcoat / cummerbund, because you'll keep the jacket buttoned even when sitting. Whether that's a good option depends on how much you want to stand out, and how well it suits your body type. Six-button DB dinner jackets can look very elegant, but two-button DB jackets can look almost as sleek as a single-breasted one-button jacket, so that's another option.
Turnback satin / grosgrain jacket cuffs: Sean Connery sports this feature in one of the early Bond movies, and some members of the British royal family do as well. Worn right, it can look great. If you

do

opt for a custom-tailored tuxedo, this is a fairly easy detail to add.
A tuxedo should be fitted and sleek. Even if you find something that fits

well enough

off-the-rack somewhere, consider taking it to a tailor to make sure it fits

perfectly

.