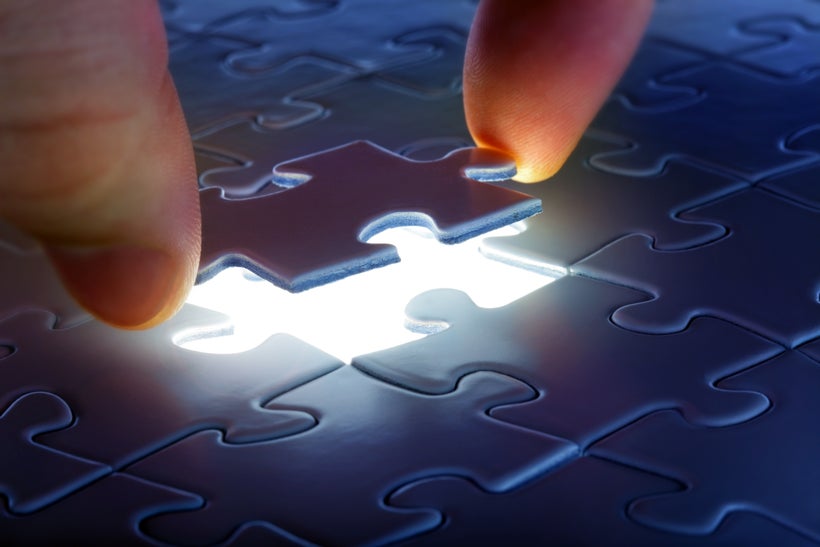 According to the Bureau of Labor Statistics, self-employment is on the rise. Nearly 15 million workers in the US or 10% of the workforce overall work for themselves. Still, it isn't easy and sometimes entrepreneurs lose track of the "big picture," especially when faced with unforeseen problems.
A simple strategy to deal with such issues is to go about them like building a jigsaw puzzle.
Though there are fancy exceptions, typically, jigsaw puzzles come with a plan, a printout of what the finished creation will look like. When jigsaw puzzlers don't know how to continue, they consult "the plan."
=> Before you get started, work on a business plan to never lose track of the big picture.
2) KEEP YOUR PROJECT'S SCOPE IN MIND AND PLAN ACCORDINGLY!
Statistically, it takes four times as long to put together a 1,000 piece jigsaw as it will to do a 500 piece jigsaw. Though the number of pieces is only doubled, the difficulty is quadrupled.
=> Be sure about your project's scope, especially if you haven't done a one of a particular kind before.
To complete a jigsaw puzzle you need all pieces. Some jigsaw manufacturers offer replacement pieces but it takes a lot of time and some money to get them.
=> Even the best plan won't help if you don't protect valuable assets, whether that is people or equipment.
Though somewhat uncreative, the fastest way to do a jigsaw is to sort all the pieces the right way up with the 'straight edge' pieces separated out and all the different colors sorted into groups.
=> Similarly, determine best practices for your business and follow them.
4) IF YOU CAN'T FIND "THE RIGHT PIECE" DON'T FRET BUT STAY BUSY!
Sometimes, jigsaw puzzlers don't find the piece they are looking for. In such a situation, they don't get frustrated but keep working till eventually the "missing piece" turns up.
=> If you can't make the deal with a highly desired client, accrue others till you get where you need to be.
Of course you could complete a jigsaw by adding only one piece per day, but is that really a successful strategy?
=> As you work harder you'll get better and faster at recognizing what you need. Every time you connect "pieces" more opportunities will come up.
Though there are different strategies – building with a team or alone, starting with the edge of the jigsaw or with the visually most dominant section, if you do not give up, eventually you'll create the complete "big picture"!
Which of these strategies is most important? Please comment in the comment section.
Follow Gisela Hausmann on Twitter: @Naked_Determina
Calling all HuffPost superfans!
Sign up for membership to become a founding member and help shape HuffPost's next chapter
This post was published on the now-closed HuffPost Contributor platform. Contributors control their own work and posted freely to our site. If you need to flag this entry as abusive,
send us an email
.