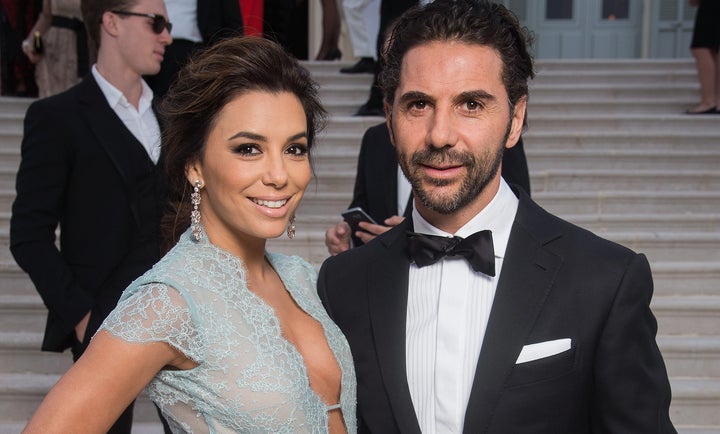 Five years after her divorce from NBA player Tony Parker, Eva Longoria is happily engaged to businessman José "Pepe" Bastón. But in a new interview with People, the 40-year-old actress says she was just as happy those years she spent single.
"Some people said, 'Oh. You don't want to be alone.' And I said, 'I'm not alone! I'm with myself. And myself is fabulous,'" the former "Desperate Housewives" actress told People in their latest issue.
Longoria even joined her friends on a couples trip to Europe as the sole single person.
"People went, 'Aw. Did you feel weird?' And I said, 'No! I had so much fun! These are my best friends,' " she told the mag. "It's not like you change because you became a single person. It's not like you become an alien."
"I learned to be content on my own," Longoria told People. "I think I needed that to be ready for what I have with Pepe."
"Ummmm so this happened....#Engaged #Dubai #Happiness," the "Telenovela" star captioned the pic.
"You know, in general, I'm attracted to humor and intellect in a man," she said. When asked whether Baston, 47, possessed those traits, she replied, "Sure. Let me tell you, I'm very lucky in my life."