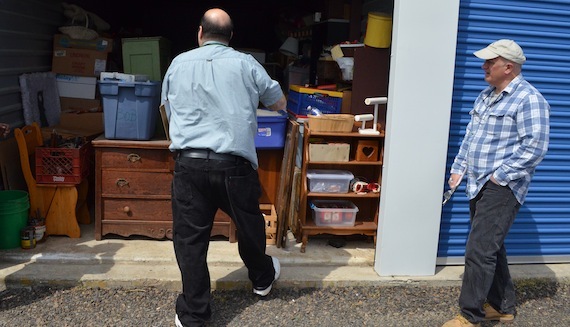 On reality TV shows like Storage Wars and Storage Hunters, storage auction scavengers battle for the best finds. To the delight of viewers, these shows romanticize the business of storage auctions. But some critics have accused the shows' producers of rigging the results to boost ratings.
Still, there's one very real part of reality TV shows that depict storage auctions: If you fail to pay overdue rent on your storage unit, your belongings are likely to be sold to the highest bidder.
"There is a clear legal process if a tenant fails to pay rent. An auction is the last step in the process," said Cindy Bellomy, co-owner of Able Self Storage in Pearland, Texas.
Before an auction, my tenants are given ample opportunities to catch up with their rent. We will often offer a discount to simply have the tenant leave promptly. After all, their unit is an asset to us that is not earning a return.
But if a tenant shrugs off those "ample opportunities," a storage facility pretty much is left with no choice but to put the contents of the tenant's unit on the auction block. That means your late grandma's china set or your favorite lounge chair could end up in the hands of a stranger.
With laws governing storage auctions varying from state to state, the process for a storage auction in California may not be the same as the process in Connecticut. For instance, you could be denied access to your unit and be charged a late fee on the 15th of the month if you haven't paid your rent. If your rent still is outstanding on the 30th day of the month, the lock on your storage unit could be cut and the auction process put in motion.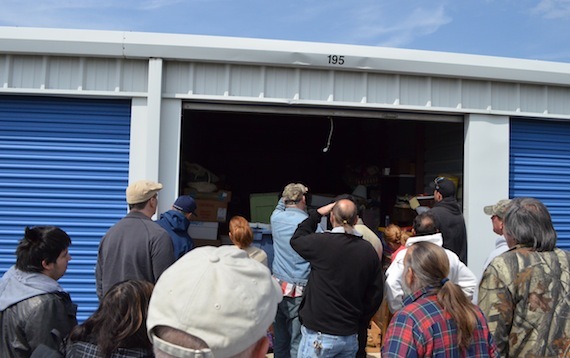 In South Carolina, for instance, a facility must photograph and inventory the contents of that unit, and then send a certified letter to the renter, according to Stephanie Shelton, a former self-storage manager in South Carolina. The storage facility also must advertise the upcoming auction, she said.
Bellomy said a storage auction represents a "last resort" for recovering unpaid rent. "By auction time, several months of unpaid rent often have passed," she said.
However, if a tenant is making an effort to pay his or her debt, a facility typically will hold off on auctioning the tenant's possessions, Shelton said.
"Facility owners and operators are not monsters. They are human, and most of the time they are willing to work with our tenants," Shelton said.
What happens if the contents of a unit are put up for auction but not all of them are sold? Shelton said they may be hauled to the local trash dump or donated to a local charity, depending on the items and their condition.
In some cases, a tenant may decide that the contents of his or her unit aren't even worth the trouble of getting back and will assign ownership to the storage facility, according to Bellomy. When this happens, Bellomy typically will trash the tenant's belongings rather than sell them.
Bellomy said shows like Storage Wars would have you believe that at a storage auction, "treasures are just one more box away," Bellomy said. "In fact, the contents of most auctioned units are usually just the stuff of everyday life."
John Egan is editor in chief at SpareFoot, an Austin, Texas-based startup that makes it easy for people to find and book self-storage units online, offline and via mobile devices.