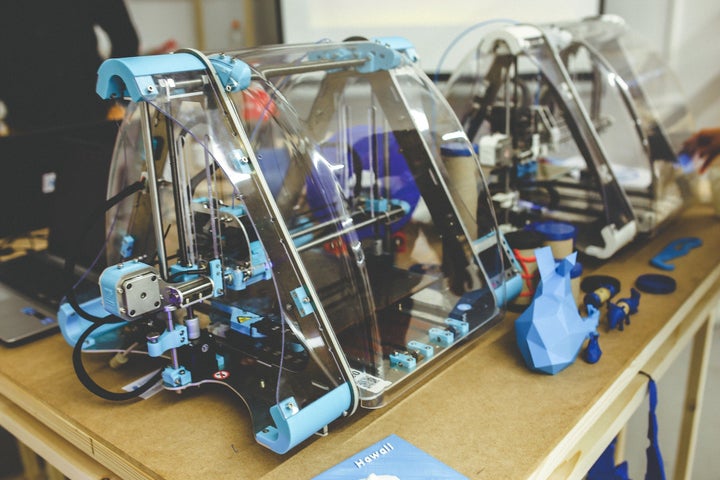 Back in high school, I remember the first time I saw a 3D printer on TV and I was fascinated. But then I researched the cost, business models and state of the industry and realized it still had a long way to go.
Many will argue that the "long way to go" is has arrived. 3D printing is slowly but surely creeping into the mainstream and with its endless potential, it's got people excited. And not just anyone, it's got entrepreneurs, companies and most importantly for growth, investors very excited.
With all this excitement about how far the industry has gone, I wanted to find out where the industry is going. So to find out what the future of the industry looks like, I spoke with 8 experts from the industry and asked one simple question:
What Will The Impact Of 3D Printing 20 Be Years From Now?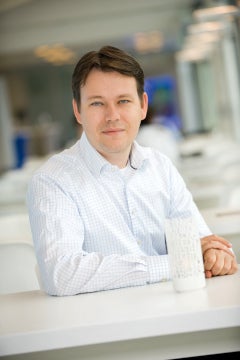 Peter Weijmarshausen, CEO and Co-Founder of Shapeways, the world's largest creative community using 3D printing. Prior to Shapeways, Peter was the CTO of Sangine, where he and his team designed and developed satellite broadband modems. Peter is from the Netherlands and moved to New York in 2010.
"The future of 3D printing will usher in the next industrial revolution. Manufacturing is going to be disrupted as it will go from an analogue, mass manufacturing technology, to a digital technology, 3D printing. As a result, it will become possible for anyone to get access to the capability to produce products. It will democratize manufacturing. This will be further catalyzed by the fact that the technology of industrial 3D printers continues to increase in quality, speed of production, and decrease in cost. This is going to be reflective in a variety of ways:
Because 3D manufacturing enables for niche designs and products to be printed, we'll see more products being produced, but in smaller quantities which is something that's impossible through the process of traditional manufacturing. 3D design is bringing the maker spirit to the general population, enabling them to produce products they might have otherwise only dreamt about-- from iPhone cases to jewelry to miniatures, and beyond. Shapeways' 30,000 designers and makers have already realized that they can define the products they want and offer them to a global audience. Our database holds over 8,000,000 products, with over 100,000 added monthly.
As 3D printing technology evolves, time-to-market will decrease. Within days of the Pokemon-Go launch, independent designers had created mobile phones accessories for the game.
Digital manufacturing will be local again. Shapeways has proven this business model by having economically viable factories in New York City and the Netherlands. While mass-consumed products (like toilet paper) will continue to be traditionally manufactured, more nuanced products can be developed and tweaked based on customer feedback.
We've worked with Activision and Hasbro, and anticipate brands will continue to get closer with their fans by tapping into the benefits of 3D printing fan art. Brands can leverage the creativity of fans to make amazing products, making it a natural additional revenue stream.
Shapeways is working hard towards this future, building the platform enabling anyone to make what they want, focusing on maximizing the ease of use, available content (to customize), quality, price, and time-to-market. In addition to our state-of-the-art software to assist our customers, we're working alongside HP to ensure its newest 3D printer is primed to address and maximize all of these metrics."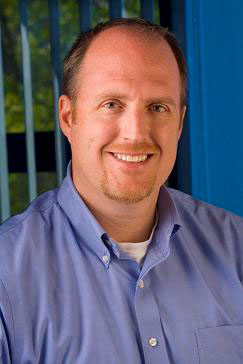 John Kawola, President of North America at Ultimaker, one of the world's leading 3D printer manufacturers. He previously served as CEO of 3D printing company Z Corporation, which was acquired by 3D Systems in 2012.
"The ability for individual enterprise employees to produce a small replacement part, create a prototype, or even create a usable product via a 3D printer directly at their desk has historically been viewed as a hopeful wish, yet unattainable due to cost and physical printing restrictions. Up until recently, most processional users would, justifiably, dismiss desktop printing due to machine and part quality. However, recent innovations within the market have made the notion of desktop 3D printing a reality that's already changing the way many businesses do work.
Desktop printing is absolutely the future of 3D printing, particularly in the enterprise. The pace of improvement and change with desktop 3D printers has been much faster than historical technical growth in this industry. Part of this growth is due to the increase in demand, and part is driven by the community and open source movement. Already in 2016, we're seeing sub-$5,000 machines displacing systems that cost tens of thousands of dollars. In the coming years, technical capability—including speed, reliability and advanced materials—will continue to improve and costs will continue to decline, making desktop 3D printers even more predominant across businesses."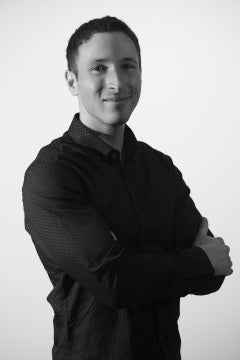 Mitch Debora , CEO and Co-Founder of Mosaic Manufacturing, a company developing multi-color & multi-material 3D printing technology to expand the range of useful objects that can be printed. Prior to Mosaic, Mitch founded Vivid3D, a rapid prototyping company that enabled the use of 3D printing across multiple industries.
"Right now, we're excited about 3D Printing as a technology and so we tend to focus on the 3D printer more than we do the content it creates. Quite simply, in 20 years, this will be opposite and 3D Printing will be the invisible magic that happens to create the things we use. To understand how it will affect us the most, it's helpful to consider the two main factors fueling 3D printing's disruptive ability.
The first is that 3D printing trivializes the delivery of physical content. Today, our default behavior is to buy things that are produced in industrial factories by professional manufacturers. We don't have much control over the content, we just buy what is on the shelves. 3D printing is dramatically reducing the barriers to creating content individually, letting us shift to a society that creates just as much as we consume, just like we have done with digital media already.
The second disruptive factor is that it digitizes the delivery of content, which makes mass customization economical. 3D printers can create 100 personalized watches for the came cost as making 100 identical watches – this is new. This means that "one size fits all" will be a thing of the past and "size you" will become standard. As stores cannot stock custom content, there will be a shift from physical inventory to digital inventory. Each shopper's digital experience will also be custom, as the products you browse will be optimized based on your body, preferences, and maybe even current mood. 3D Printing will be the enabler that makes this customization cost-effective and scalable.
As we transition into this new paradigm, 3D printing will drive increased creativity in people, both as creators and consumers. Soon, the term 3D printing will no longer be front of mind as something new, but it is 3D printing that will be behind the custom content we will soon interact with in ways that feel familiar."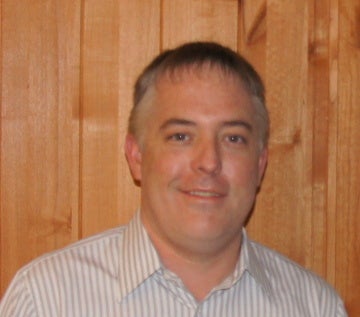 Dr. Barton, CEO of ALT LLC in Santa Barbara, CA which specializes in next-generation heterogeneous 3D printing technology and unique Advanced Materials. He an expert in 3D printing and worked on many projects involving AM embedded sensors, heterogeneous integration of synthetic tissue models for surgery training and development of recycled/sustainable materials.
"There is a transition underway to go from rapid prototyping to rapid manufacturing. In order to achieve widespread adoption of Additive Manufacturing (AM), in the near term, a number of technology thrusts will occur targeting higher speeds, resolution, simultaneous materials, improved performance and lack of anisotropy, as well as hybridization of approaches.
Twenty years from now, I expect that additively manufactured organ technology will mature significantly. This technology is likely to result in spare replacement organs seeded with collected stem cells, and revolutionize organ availability and reduce the body's rejection of new foreign tissue.
One of largest drivers today is new metal AM processes. This and the development of very high strength/weight composites will impact automotive and avionic applications with better fuel efficiency. The current methods of manufacturing on one side of the world and shipping to the other side are likely to significantly diminish. Raw materials will still be transported from resource rich regions to resource-poor regions, but due to global warming and environmental concerns, there will be a more concerted effort to minimize transportation of finished goods. This will be enabled by distributed AM manufacturing.
Twenty years from now the breadth of materials available for printing will be immense. I hope that a great deal of effort will be put into engineering the materials and products to be recycled, sustainable and safe. Most 3D printing materials today are made from virgin resins, even PLA which is derived from plants is not recycled in most regions but instead requires high temperature industrial composting. Today, 8 million tons of plastic are dumped into the ocean each year. I hope that somehow in the next 20 years we can turn this statistic around so that the amount of plastic decreases in the world oceans perhaps by new methods of turning waste into 3D Printing filament and economic reasons to do so!"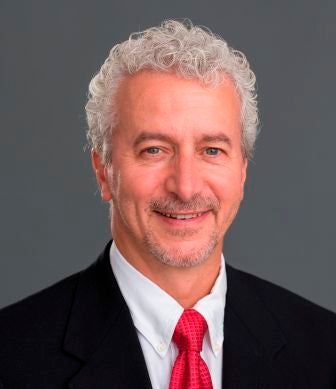 Mark Cola, CEO, President and cofounder of Sigma Labs, a company that engineers 3D-printing quality inspection systems for companies such as GE, Boeing and Honeywell. Mr. Cola has extensive experience in the additive manufacturing field, with more than 30 years of experience in the aerospace and power generation industries.
"For the past 90 years, most industrial and consumer-based products were made using conventional supply chain-driven mass manufacturing techniques like molding, forming, casting, forging, welding and subtractive processes like machining. Traditionally, the manufacturing process stream—a unique combination of equipment, people, "qualified" processes and plant idiosyncrasies—had high production capacity but not always high yields. In a traditional qualified manufacturing process, inputs are controlled, all procedures are followed and the end product is found to be satisfactory through statistical sampling involving inspection and destructive testing. Products made by use of "qualified processes" were then "certified" as capable of entering production, if they met demanding in-service inspection requirements. However, the manufacturing process was treated as a series of black boxes whose internal process dynamics were poorly understood and not monitored. Nevertheless, this method of process qualification and product certification served us well for decades. Enter 3D printing and a renaissance of organic design, manufacturing and inspection.
With the advent of 3D printing, conventional design, manufacturing and inspection traditions will be challenged over the next 20 years. Terms like "qualified materials," "qualified processes," "process certification" and "product validation" will need to be rewritten. No longer will product realization be an assembly of qualified but discreet steps in a manufacturing process. 3D printing will allow manufacturers of high-end and consumer-level products alike to create never-before-imagined parts and fully assembled products. This might include a variety of 3D printed foods, entirely 3D printed buildings, maybe even 3D-printed human bodies—the possibilities are endless. Quite honestly, 3D printing will force a new definition for what is a "manufacturer." The creator of a product will become the manufacturer and in some instances its consumer—hence a new supply chain concept will emerge. The entire landscape of what was traditionally a supply base in manufacturing becomes much more ubiquitous. A new supply chain could emerge that promotes financial growth and efficiency in businesses not yet realizable today.
Finally, as stated in John Hornick's book, 3D Printing Will Rock the World, 3D printing has the ability to "move manufacturing away from control—away from the oversight of the large manufacturers or IP owners." Hornick aptly points out that "3D printing is definitely disruptive to mass production and even if 3D printing does not replace mass production, it could disrupt or destroy the need for it."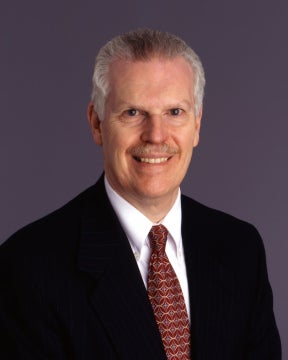 Dr. Steven Hausman is a recognized futurist, technology consultant and professional keynote speaker who specializes in emerging technologies that include 3D printing, nanotechnology, robotics and bionic limbs and organs. He had a 31 year career at the National Institutes of Health as a researcher and Senior Executive.
"We are at the dawn of the 3D printing revolution that will change most aspects of our lives, from manufacturing to medical care to education. Most people are familiar with plastics as construction materials, but this is far from what can be done. Almost any material can be used including live cells, food, titanium, molten glass and concrete.
3D printers have already been used with biological cells as the construction material. This will lead the way to the practical printing of organs, blood vessels and other tissues. In the next 30 years this will become an accepted standard of medical care best practices. It may very well be the case that the scarcity of donated organs will be obviated by 3D printed organs created from the patient's own stem cells.
Patients have already received a variety of 3D-printed body parts that include ribs, sternum, teeth, jaws, tracheas and skulls. There will be no part of the body that will not be duplicated in the future ranging from inexpensive customized prosthetics to bioprinted organs using the patient's own stem cells so that tissue rejection will not be an issue. Indeed, scientists at Northwestern University using mice have printed functional ovaries that have enabled previously infertile mice to give birth with the goal of extending this technique to humans.
In the near future surgeons will print a replica of the organ, such as hearts and brains, on which they propose to operate and practice their technique before attempting the actual surgery. This technique has recently been utilized in a plot on the television show Pure Genius
Companies like General Electric are already using 3D-printed parts for jet and rocket engines. Buildings have already been fabricated using 3D printing with concrete as the construction material. Electronics will be able to be printed so cheaply that electronic circuits could even be added to packaging and clothing to monitor health. 3D printing is also poised to be used in restaurants by chefs who use cutting edge techniques. From there it may be a short time until a 3D printing becomes a common household kitchen appliance."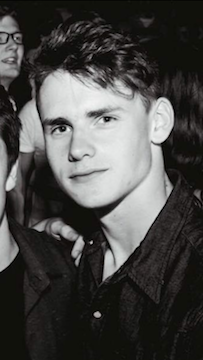 James Kingsbury, founder of UK based 3D printing and modelling company, Vivid 3D. Helping architectural, medical and engineering firms build their next generation of products using additive manufacturing.
"Additive manufacturing technology is poised to change the world as we know it. Rapid prototyping, custom printed parts and photo polymerization are all technically very exciting innovations but how will the 3D printing revolution affect the wider population?
Localized production doesn't just have personal benefits for consumers but also social benefits. Imagine a tsunami strikes a small Indonesian village, the ability to set up a "print plant" and manufacture emergency supplies would be invaluable. Rapid production of stints, temporary shelters or even basic footwear to keep survivors mobile would revolutionize the way that charities deal with natural disasters. At the minute so much of an aid organisation's budget is spent planning the logistics by which they can deliver supplies to those in need.
I personally believe some of the most exciting innovations in additive manufacturing in the short term are to be found in medicine. The most exciting aspect of 3D printing is the ability to create completely unique parts easily, this has massive implications for the future of medicine. Say, for instance you had part of your ear torn off in a particularly nasty accident, usually this would end up being a permanent injury. However, The Wake Forest Institute for Regenerative Medicine is developing a technology that allows them to 3D print "scaffolds" of various body parts. These scaffolds can then be used to grow new tissue around, eventually this tissue is then grafted on to the patient. Ear replaced, crisis averted.
This is all very exciting, but in practice predicting the future is futile. The increase in the speed of computers over the next 20 years is likely play a massive role in all electronics sectors, the effects could be unimaginable for 3D printing!"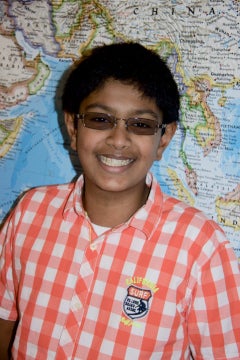 Akhil Deo, 8th grader at North Broward Preparatory School in South Florida, is an involved and motivated student who has received a number of academic and extra-curricular awards in areas such as geography, reading and the stock market game. He started learning about 3D printing in school in 7th grade, where he was so passionate about the subject and spent so much time and energy into it that he was given the opportunity to be part of a high school independent make class in his school. Akhil is interested in studying further in this field and hopes to contribute to its innovations in college and in his career.
"When people think about 3D printing today, they think of a foot-by-foot-by-foot machine that extrudes filament and creates an object based on designs provided. But that's not all 3D printing is about.
One of the most interesting areas where the 3D printing industry is expected to evolve, is in bio-engineering. I've already heard of dentists using 3D printers to print molds for their models of implants and crowns. I've spoken to people who have built prosthetic limbs and casts using 3D printers which will make these items less expensive as innovations progress. I believe that in construction and architecture industries, 3D printers will be used to create intricate design pieces that can be used in homes and buildings.
Going forward, extruders in 3D printers should become bigger, and there should be a way to put any material you want, not just a roll of filament. That means that it will be able to make anything you want which will make 3D printers more appealing to the public. Recently, at Maker Faire Orlando, I saw huge 3D printers that were probably 7 feet in diameter and 20+ feet in height making tall statues and other objects. Right there is an example of what can happen and what is already happening today.
Speed is an important factor that needs to improve if this industry is to succeed. The current slow speed of 3D printers scares executives. Today it is not profitable enough to make a product on a mass scale if it is so slow. It needs to be faster in order to appeal to the corporate sector.
I think that students like me will play a major role in shaping this industry with research and inventions. The future lies in combining 3D printing technology with coding and electrical components to build objects that can do more. For instance, I have read about interesting projects that my teacher has shared with me, like combining a 3D printed outer shell and electrical components with Arduino that together make a really cool DNA helix lamp that I plan to attempt later this year."
Related
Popular in the Community