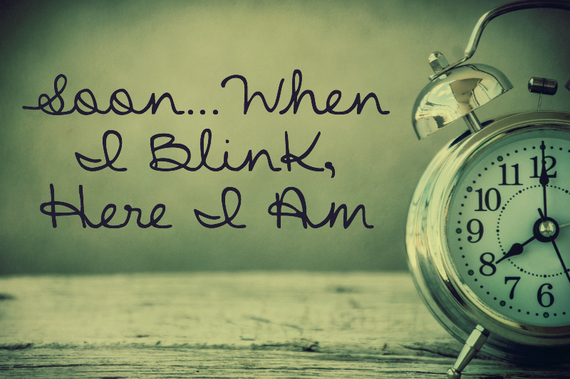 Soon, I will have peace and quiet reign for my mornings and afternoons.
Soon, I will not get interrupted mid-thought stream.
Soon, I will have my days all to myself to get my work done or run errands solo.
Soon, I will have my work hours be as close to office hours as they ever have been.
Soon, I will not have a mid-day lunch date break with a little person.
Soon, I will not be a school chauffeur, as bus rides will be the norm for both my kids.
Soon, I will have two kids in school full time for six hours daily, with one in kindergarten and the other in first grade.
My youngest enters grade school this fall, marking the end of an era for me.
See, once a upon a time, I was a middle school teacher. I made the hard, but right, decision to stay home with my babies, because it was what made sense for my family.
I have been working from home now for almost five years. I have found purpose in my writing and graphic design, but always, a small person has kept me company for at the very least some part of my day.
I don't truly recall what more than an hour or so of alone time even looks like. I have become accustomed to working around one or both of my kids.
Yet, with my youngest indeed entering kindergarten in the fall, I am going to find out for better or worse what prolonged alone time looks like.
Don't get me wrong; I am excited for this new chapter for both of us.
Because on one hand, my girl can't wait to go, and when she received the orientation letter, excitedly told her big sister, "Look what I got! Your principal sent it to me and now I am allowed to go to your school."
On the other hand, I am also elated to be able to get to finally write and design websites full-time for at least six hours with little or no interruption, to further build my budding career that I have had to put on hold for the last few years to be a mom to whoever was home with me for the moment.
And yet, a part of me is definitely mourning and grieving for the end of the baby, toddler and even preschool years for my girls.
See, my once-babies are definitely no longer babies, with kindergarten indeed commencing this fall for my youngest.
I blink to close my eyes tightly and I feel like it was just yesterday that I was so very pregnant with my oldest while anxiously awaiting her birth.
And now, we will be celebrating her 6th birthday any day.
I blink once again only to picture myself hugely pregnant for the second and last time, holding my 16-month-old baby, who is arching and propping her little hands on her back to mimic my pregnant, waddling walk, only to stop to kiss my big belly, while telling her almost-ready-to-be-born baby sister that she can't wait for her arrival.
And yet, blinking once more to have that not-quite-born baby be 5 in November, when she will climb the large, yellow bus steps with an even larger-than -ife backpack with her big sister to head off to school from 9 to 3 daily, which is the longest amount of time we have ever been apart.
When my oldest started kindergarten this past fall, a part of me most definitely grieved her physically being gone for hours on end daily.
Now, my heart is pained to lose her counterpart each day for a similar amount of time.
And yet, soon, this will be the reality and not just a far-off future plan.
I know I should be elated to get back my days and move forward with my career, but honestly, I am not sure I am ready for it.
But like it or not, soon, I will not be the mom to babies, but school-aged kids, because life moves fast and when I do blink, here I am.
Related