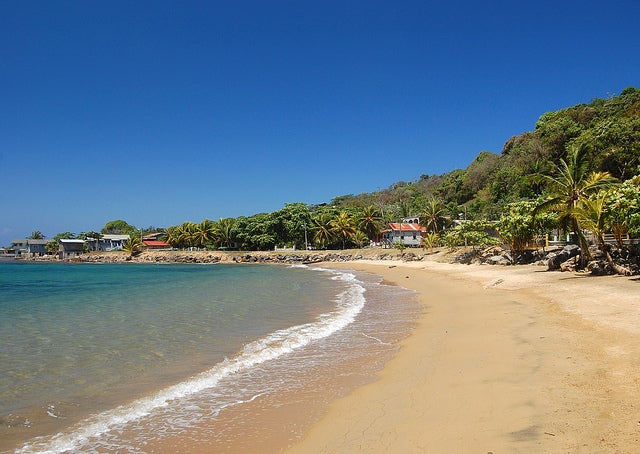 The world's second largest barrier reef surrounds the island of Roatan, a tropical rock located off the coast of mainland Honduras. Roatan's warm waters are pulsating with life so colorful, playful and exotic your curiosity and lust for discovery could have you swimming in the water for hours.
While lauded as one of the most appealing destinations for scuba divers, Roatan also offers physical intrigue and mental solace for those content with a snorkel, goggles and fins, or even just a cocktail, beach chair and "I just can't quit you" book.
Come one come all to the island you might not be able to leave; I moved back to Roatan three weeks after my initial visit, and stayed for three years.
When (not if!) you make it to Roatan, here are the top spots to dive, sleep and eat.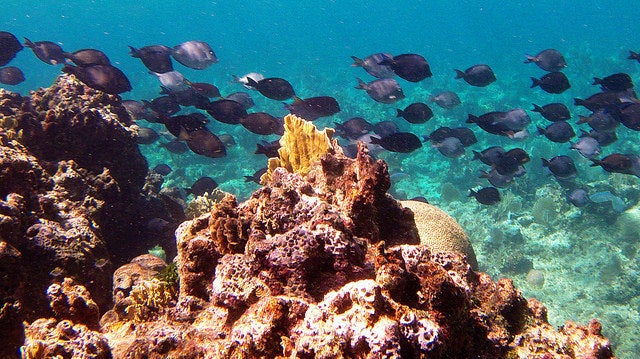 Because Roatan is the golden child of dive destinations, there are as many dive shops as there are bars selling Port Royal (a favorite local beer). Many of the dive shops also offer their own accommodations. Following are a few of my faves.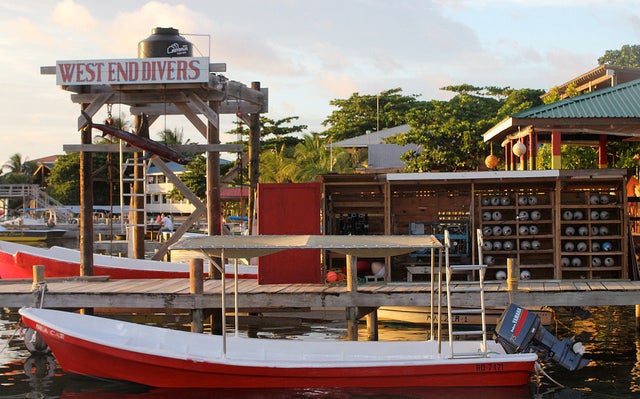 This is the tried and true West End dive shop, which has been in operation for over 25 years and is full of kind and knowledgeable locals ready to take you on an epic dive. The vibe is relaxed, yet safe and professional, so you can be sure to enjoy your ocean excursion whether you're an experienced diver wanting the freedom to explore, or a novice diver yearning for hand holding (literally, if you need it.) While you can't sleep here (unless you fall asleep on their deck after a long night…) there are nice and affordable West End accommodations nearby, such as Cocolobo, Splash Inn Dive Resort, and The Beach House.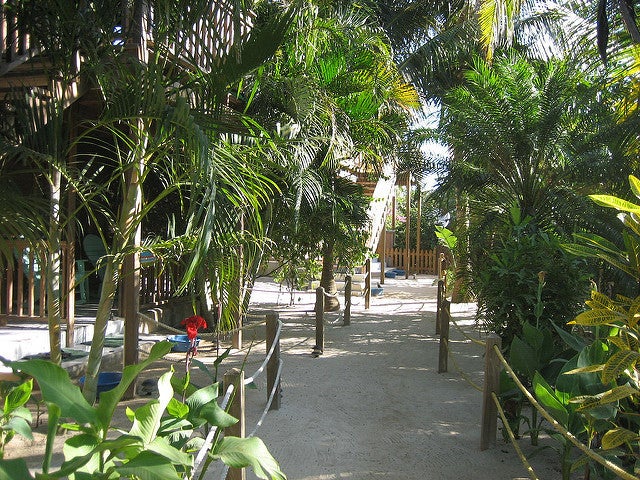 Perched on the West Bay beach, this dive shop offers a fun bar, restaurant and the obligatory hammocks to rest in after you're done diving for the day. In addition to the diving, nosh and liquid nourishment Bananarama offers beach front accommodations and "Dive and Stay" specials making it a quality one stop shop for all your dive trip needs.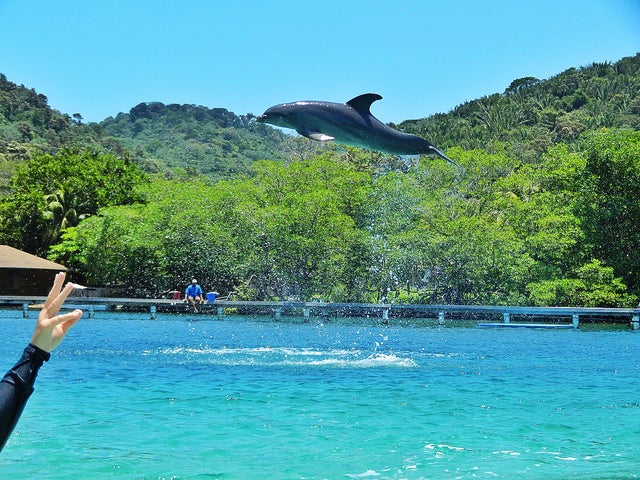 If you're less interested in immersing yourself in the local culture, and are jiving more with the thought of posting up in one serene spot that offers excellent diving, dolphin swims, other water activities, luxury accommodations, airport transport and more, look into Anthony's Key Resort. You'll be paying more for this experience, but can skip the hassle of meticulous planning.
Pristine and private are the first words that pop into my mind when I think of Barefoot Divers, operating out of Barefoot Cay Resort. I received my Rescue Diver training and certification through this luxury dive center and would eye their private beach and tranquil accommodations with envy every time I'd return from a dive.
For such a small island, Roatan has a shockingly large offering of restaurants that serve good food. While it was hard to choose, below are yummy offerings in West End and West Bay that range from casual sit-down, to casual "rock up in your bathing suit."
This is a no-joke must for brunch. Go hungry and ready to chill for a few hours while you sit over the water sipping on mimosas, and nibbling omelets, pancakes, fresh fruit and other breakfast-y treats.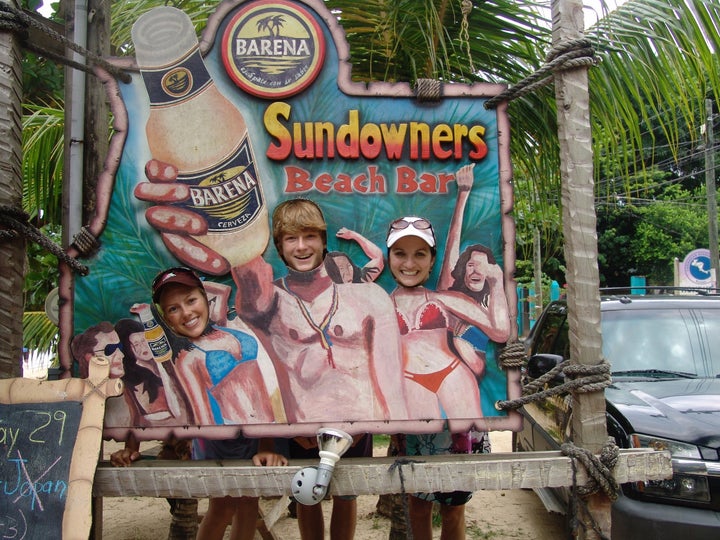 Sundowners is a fixture in West End and where "it's all happening." This is where you go for a cold and delicious beer or cocktail, while you eagerly consume simple yet delicious comfort food like a juicy burger, chicken strips or nachos. And the sunset from the beach Sundowners rests on is not to be missed.
Yes, there is (really) good Thai food to be found in the Honduras- at Thai Place. The prices aren't low, but the food is quality and the ambience is romantic. This was my go-to "birthday dinner" stop when I lived on the island.
If you'll be staying at a resort in West Bay you must locate this tasty-stop to stock up on beach snacks and delish deli wraps. The breakfasts are also A+. Because the ambiance is what you'd expect from a deli, take your food to-go and enjoy it on the beach.
Celeste's offers the basics, but the basics done right. This is where you go when you want a sit-down meal in a mega-island-vibe setting. If you make a reservation for the Twin Lobster Dinner for 2 you can score a table by the pool and gaze into your honey's eyes as you put down some seafood by candlelight.
Ready, set, get on the next flight to Roatan.
Related
Popular in the Community