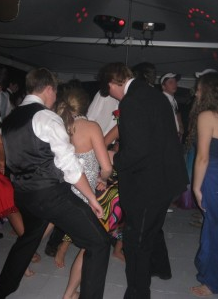 So a lot of the kids from Itawamba Agricultural High '10 seem to have gone to the same prom this weekend. The one Constance McMillen and two disabled students were not invited to attend. Plenty more pictures and student comments available here.
Cassandra Lee Maier wrote on March 29 that she was
sick and tired of the damn prom being cancelled. what the hell happened this time??
but on Saturday she posted a smiley icon saying that she had an awesome time at the prom, and that
Danthon Huddleston was really happy.
Had soooooo much fun lastnight thank you; all the parents whoade lastnight possible and a might to remember thank you. Seniors our year is back on track!!! :)