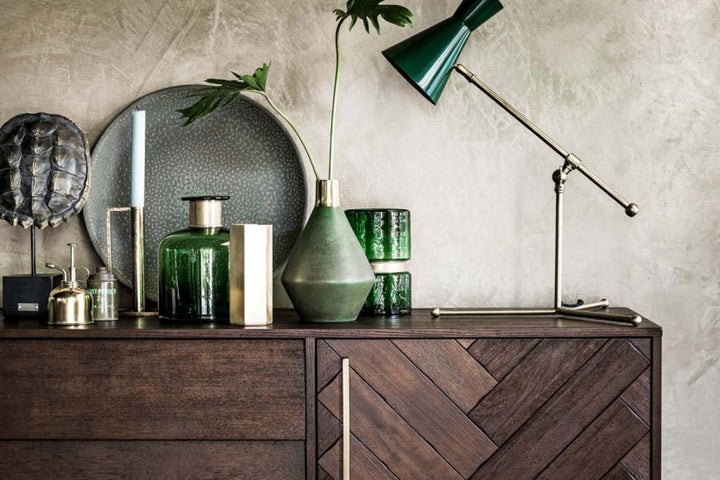 Whether you call it a console, a credenza, a buffet, or a sideboard, this storage piece is a must-have. Though traditionally these types of low cabinets were used solely in the dining room, fulfilling the name "buffet" quite nicely by providing extra space for hosts, they can be used for so much more. Here are a few ways to incorporate this piece in your home, paired with our favorite sideboards currently available at Viyet:
1. A statement console makes a great focal point in rooms that lack architectural interest.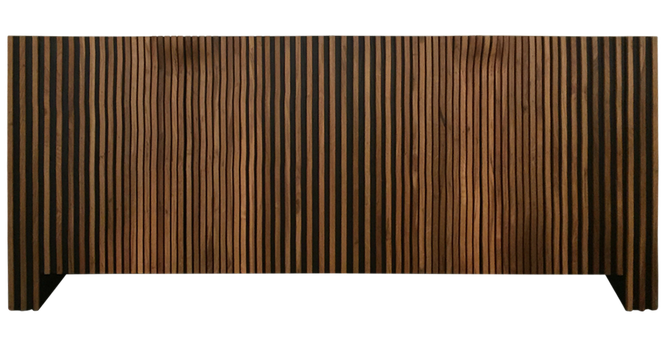 It's a piece that has a large enough scale to draw the eye, without dominating. Choose one with an interesting design, like the striking "striped" pattern created by the wood slats in the Reclaimed French Oak Credenza by Thomas Bina.
2. It also makes a great alternative to typical media cabinets — or even dressers.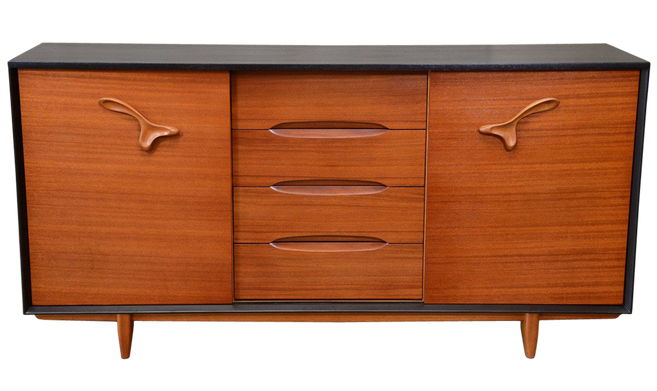 Position a television above a credenza that's at least as wide as the screen to create visual balance. Or, if you prefer not to mount the television on the wall, place it on the credenza. The cabinet's dimensions put the screen at an ideal viewing height. Of course, the cabinets provide storage for everything you need, which is why this piece can also work in a bedroom as a dresser. We like the combination of drawers and cabinets in the Treasure Chest Credenza by mid-century designer Paul Laszlo.
3. A sideboard helps balance artwork.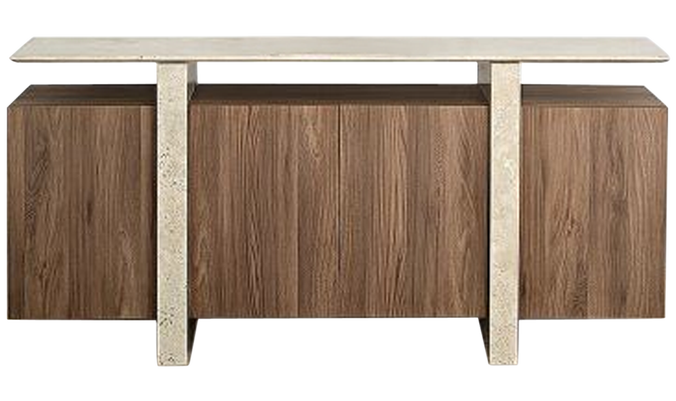 Large-scale works or salon-style arrangements can feel as if they "float" on the wall. Positioning a credenza, like the modern Stone Credenza by Apropos Inc., helps fill in the space below the art.
4. It also gives you space for highlighting accessories, or creating a bar.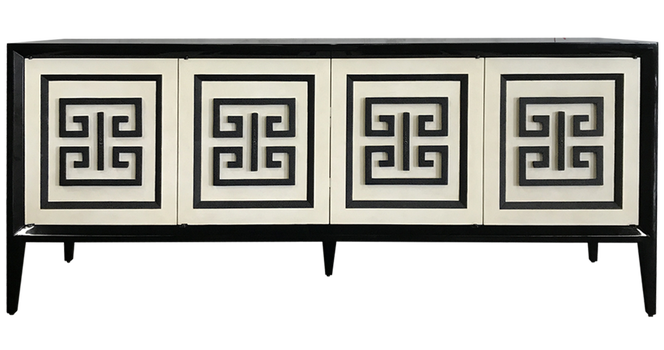 A matching set of lamps placed on either side of the credenza is a classic look, especially for very long cabinets. In between, create a vignette of gorgeous books, interesting vases, or smaller-scale sculptures. You can also add a tray and create a mini-bar without having to add a bar cart to a room. The Black Tie Hollywood Glam Credenza by Anthology makes a fabulous "canvas" for accessorizing.
5. In an open floor plan, a credenza can help divide a room.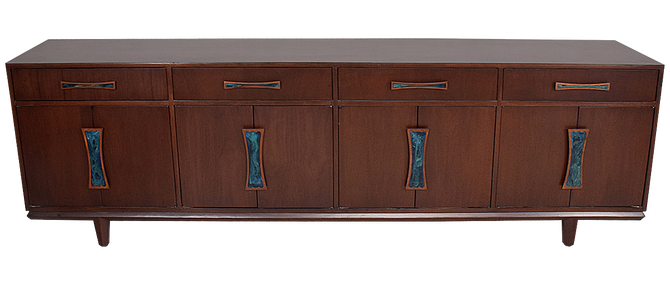 For lofts, great rooms, or large open-concept spaces, the sideboard creates a boundary between living and dining areas. One way to create this definition is to place the credenza behind a sofa. We love the Cal Mode 1970s Long Credenza, which measures 95″ in length, making it perfect for placing behind larger sofas and sectionals.
Related
Popular in the Community