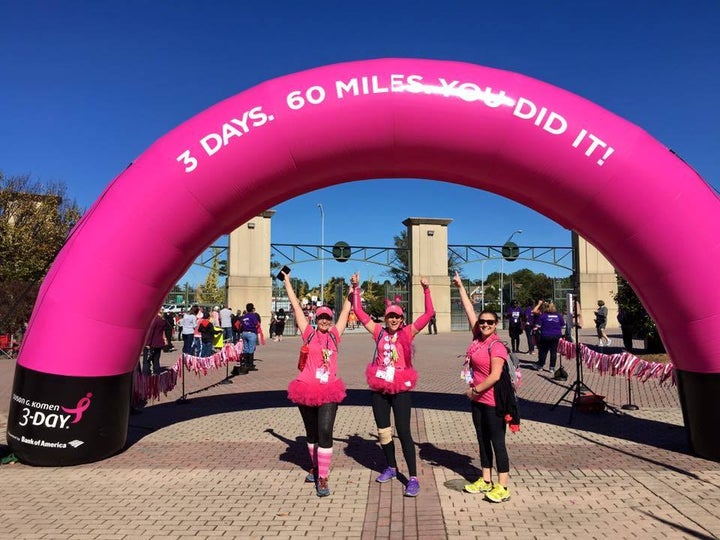 Every year in seven cities, thousands of men and women gather to walk 60 miles over the course of three days. Since 2003, the Susan G. Komen 3-Day has seen over 500,000 people walking over 32 billion steps collectively--over 33 times the distance to the moon and back. Between training, days in the sun and nights in tents, the journey has changed countless lives. It's also raised $800,000,000 for cutting-edge research and life-saving breast cancer treatment programs.
For me, walking started out as a bucket list item, a physical challenge I could take in honor of my late grandmother Joan Leebow. Because she passed from breast cancer at 44 before I could meet her, the cause has always felt incredibly personal to me. I wanted to do this walk in my grandmother's honor, and my 30th birthday became an opportunity to do so: I decided to participate as a gift to myself and others--those that have suffered and those that have survived.
No breast cancer organization provides more support and care than Susan G. Komen. Virtually every major advance in the fight against breast cancer in the last 30 years has been impacted by a Susan G. Komen grant, and millions of women rely on Komen every day. Komen needs our help more than ever to safeguard its great work in our local communities until there is a cure. For me, walking has become a way to support those who are suffering by providing healthcare and helping raise funds to find a cure.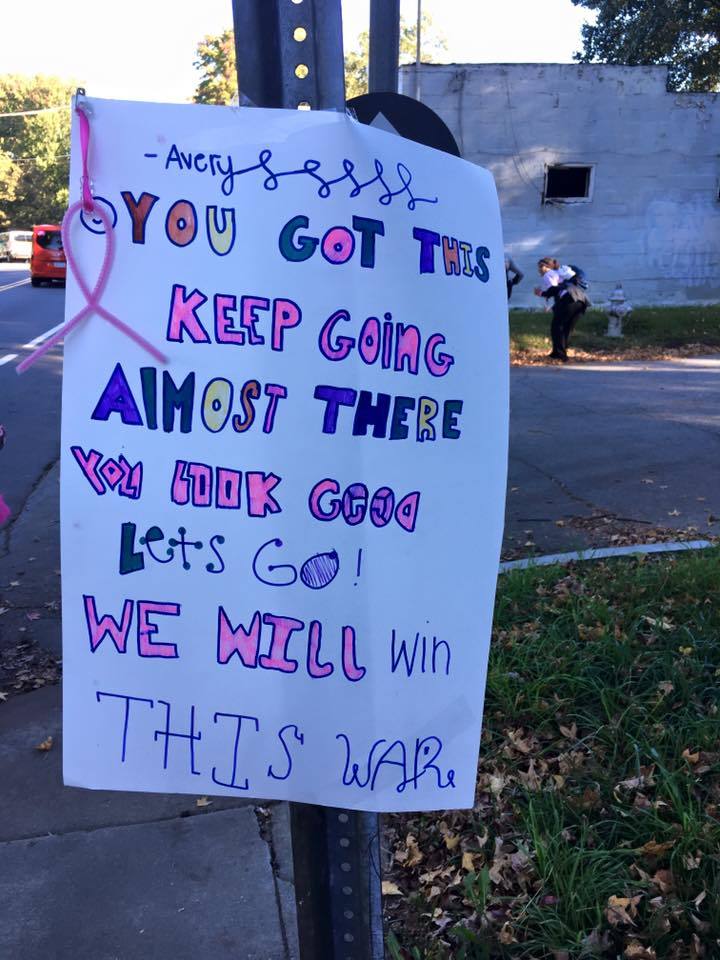 Since my grandmother's time, a great amount of scientific advancement has been made in breast cancer research, but there's a long way to go: every 19 seconds someone is diagnosed with breast cancer. Every 74 seconds, someone dies from it. Changing these numbers, even if incrementally, is a goal worth walking for.
Last fall was my third walk, and I can say now that each time it has left an indelible mark on me--it has become a part of who I am. I've met amazing people, ignited new passions, and learned lessons about life and myself.
The experience is an emotional one that compares to few others. I've walked amongst a crowd of thousands, in support of friends and family who were currently suffering, survivors, and loved ones lost to breast cancer. Survivors told stories of how they were first diagnosed with the disease and what they went through to get their lives back. They spoke of the research, medical help and support that Susan G Komen gave them. I cry, I laugh and I leave each weekend ready and eager to do the walk again. Being a part of this journey made every step of that 60 miles feel meaningful in a tangible way.
This October will be my fourth time doing the walk.
I've gathered inspiring stories from each year of walking, and I expect this year to be no different. Every time I walk, I discover new capabilities within myself simply from being a part of it all. The impact the walk has is incredible, and it is moving to know that I'm small part of making that happen.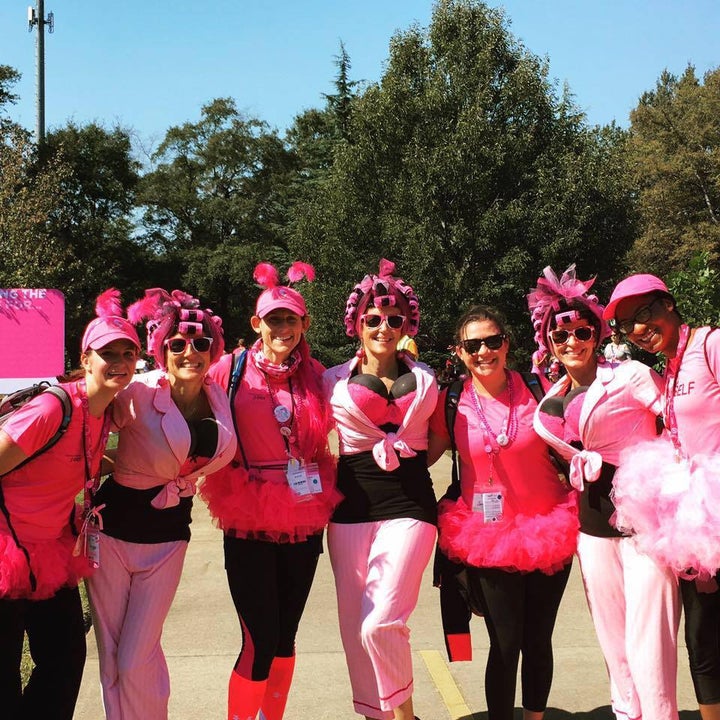 Though incredible, it has not always been easy. I injured my knee on the day 2 of the walk last last year, but instead of letting it hold me back, I was determined and finished walking every mile of the way. My pain was nothing compared to what those suffering go through between radiation, chemo, the disease itself and other treatments. After the walk, I told my physical therapist all I needed was to heal in time to train to do it again. Several friends and family asked if I would walk again because of the injury and my only response was an emphatic "YES" followed by "I can't imagine not walking." A friend and coworker of mine is currently suffering; it is more important than ever to raise as much as I can to help find a cure.
Before my walks began, I knew abstractly how important the cause was, and I knew that I wanted to be part of the solution. What I didn't know was the relationships I would form, the lessons I would learn, the inspiration I would receive, and most importantly, the impact I had the ability to make. I now definitively know that one person can make a difference as part of a collective force for good. Every step I take--and there are many between training and the three days--is one step closer to finding a cure.
Net proceeds raised by past donors of the Komen 3-Day support groundbreaking research and scientific programs as well as grants for education, screening and treatment programs at both the national and local level. Approaching recovery from last year's injury, I am as determined as ever to walk 60 miles in three days this year and raise at least $5000.
A one-time bucket list item changed my life, and I am forever grateful for the gifts it has and keeps giving me as I take each step to eradicate a terrible disease. It is my duty, now, to walk each year to give back for all I have been given. My goal? I want my future kids to have to ask me what breast cancer was. I walk so that others can live!
Popular in the Community