Twine HR Expert Interviews: The goal of this series of articles is to help HR practitioners learn best practices from HR executives in top performing companies, and understand the various trends and technologies within the HR and people analytics space. See more posts in our blog here.
We got the chance to speak with David Green, Global Director of IBM's People Analytics Solutions, about trends he's seeing within the people analytics space, when a company should start a people analytics practice, the prevalence of internal mobility and more. David has been working in the HR and talent acquisition space since 1997, and has spent the last few years writing and speaking about the field of people analytics. You can find some of his recent posts here.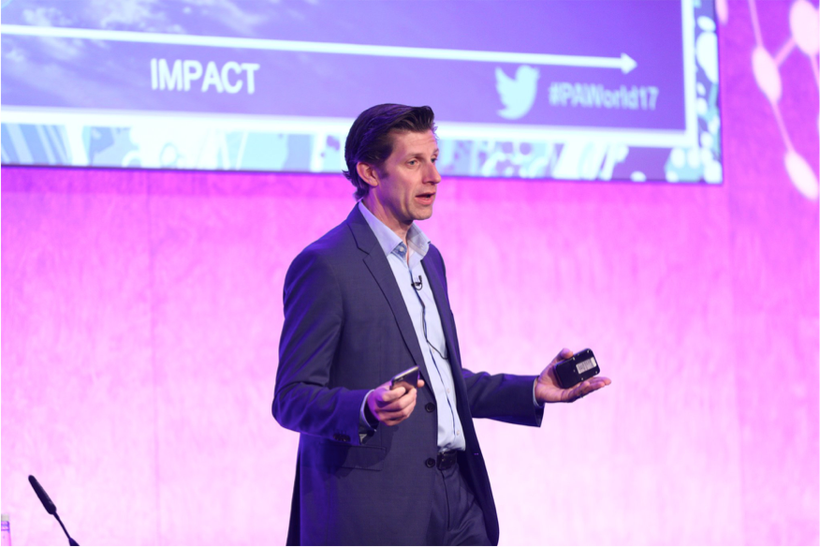 What are some of the big trends you're seeing within the people analytics space?
Interest levels continue to soar, which is consistent with what I've seen since entering the space in 2012. Adoption levels are also rising though not on the same trajectory. I believe this is mostly due to a general lack of HR capability and appetite. It's also not particularly easy to setup and then grow a people analytics function and I've encountered a number of organizations that have started and either failed or stalled.
Those organizations that have successfully invested in people analytics are reaping the rewards and I am seeing increasing sophistication in the nature of the work that is being undertaken. For example, analytics are increasingly being used to help improve employee experience and wellbeing through personalizing services such as onboarding and learning. It's an exciting space, and there is huge room for it to grow.
When's the right time for a company to start a people analytics function?
Anyone that hasn't started already should start now. But it also depends on the size of the organization. Try to focus on some of the challenges your business is facing. If you're an organization that is growing rapidly, there are probably areas in recruitment and retention that you can work on.
There's a mix of skills that you need. You really need a supportive and involved CHRO. Without that, you may struggle unless you know another senior person in HR who is passionate about data and will link you to the right stakeholders. Obviously, there are the skills you need to actually do the work, but be cautious about hiring people at the right time. It is counterproductive to hire data scientists until you're ready to do analytics.
Finally, this is a long-term investment. You're not likely to see rewards straight away. It takes time. Look to build momentum, choose your first projects carefully – they need to be impactful and also relatively quick to implement. Once you've established your beachhead, look to build something sustainable both within HR but also just as importantly across the business.
How prevalent do you think internal mobility is?
I think it is something that is overlooked a little bit too much. There's a lot of focus from the vendor community on hiring external talent, and increasingly there's lots of buzz about linking analytics to employee experience. But there's less around the internal mobility space and that's slightly crazy if you ask me.
At IBM, we've instigated a personalised job alert engine called Blue Matching to help drive internal mobility. It analyses your skills, performance, location and level of expertise to help you find your next job by notifying you of suitable roles. To date the program, which is opt-in for IBMers, has already had over 40,000 voluntary employee participants with more than 450 job placements.
Increasingly, as we start to personalize experiences for employees, programs to help enable internal mobility will become more prevalent.
What has surprised you the most from this space?
What I've encountered in this space is the thirst for learning is far more significant than what I've witnessed in other fields of HR. The second thing is the collaboration that goes on between organizations. I see a lot of heads of people analytics of large organizations working together to solve common problems. This is good because this helps move the practice forward at a much quicker pace.
What would your advice be to VP of HRs who wants to use more technology and data in their practice?
Obviously budget is typically limited in HR so I'd look to do pilots and proof of concepts with the suitable vendors. You may not realise it, but if you are a VP of HR in a large organization, you're increasingly in an advantageous position as the vendor market is highly competitive. This means that in the battle for customers and market share, many vendors are open to pilots and proof of concepts.
Do a live demo. Clearly you've got to see it. Is this going to close a gap in a process? Is this going to help me solve a problem I'm working on? What do my peers think of this product? I would network with other people analytics heads and if 3-5 of them says I should look at a product, I'd take the time to look at it.
What do you think vendors should be focusing on and working on?
There are a lot of vendors out there but many of them are helping to solve just one problem e.g. helping to predict attrition. The challenge for these vendors is they obviously need to start somewhere but I believe that they also need to develop products for other use cases as well. It's definitely a case of survival of the fittest and avoiding the risk of becoming a commoditized one-trick pony. That said, as adoption of people analytics continues to grow so will opportunities for vendors, I expect to see increased interest from the investment community and also more M&A activity.
About the Author: David Ongchoco is a student entrepreneur, avid storyteller and hustler from the Philippines studying at the University of Pennsylvania. He is an investment partner at Dorm Room Fund, and previously worked as Twine's Chief of Staff and scaled a non-profit organization called YouthHack to 8 different countries. It's David's goal to make an impact in the lives of as many people possible through technology and entrepreneurship. David can be reached at david@youthhack.net.
Twine is a people analytics software that helps Fortune 500 companies reduce employee turnover. Twine's employee recommendation engine algorithmically suggests current employees for new job openings. By doing so, Twine helps employees find more fulfilling roles and companies save millions by tapping into their rich pool of existing talent. Learn more here.
REAL LIFE. REAL NEWS. REAL VOICES.
Help us tell more of the stories that matter from voices that too often remain unheard.
This post was published on the now-closed HuffPost Contributor platform. Contributors control their own work and posted freely to our site. If you need to flag this entry as abusive,
send us an email
.