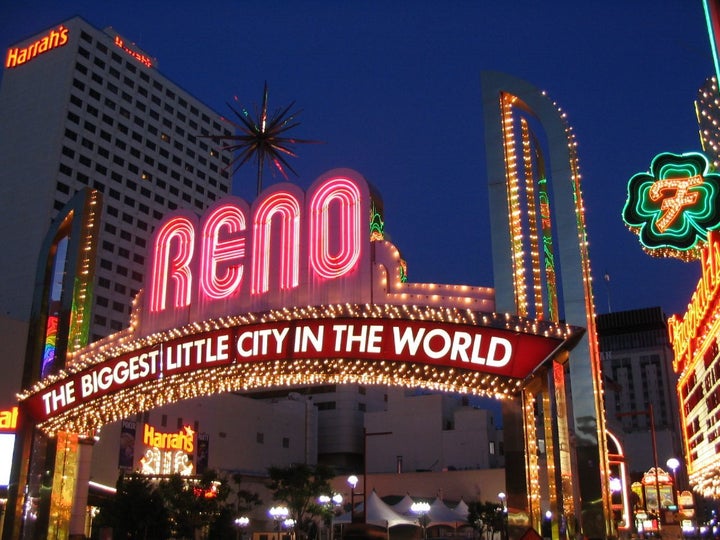 Reno has been percolating with opportunity that is now being realized in community-focused gentrification- and I'm loving it. I used to think of Reno as a gateway to Tahoe, but a recent trip to "The Biggest Little City in the World" has flipped my script. I now view Reno as a trendy and entertaining stand-alone destination that allows me to carry a cup of wine around my neck as I walk along the river flowing through its center. I struck gold when I "discovered" Reno.
Here's a few reasons you should shimmy into a plane seat headed for a Reno vacay, or maybe even score in their real estate market before it's gobbled up by hipster Millennials.
1. Community Work Spaces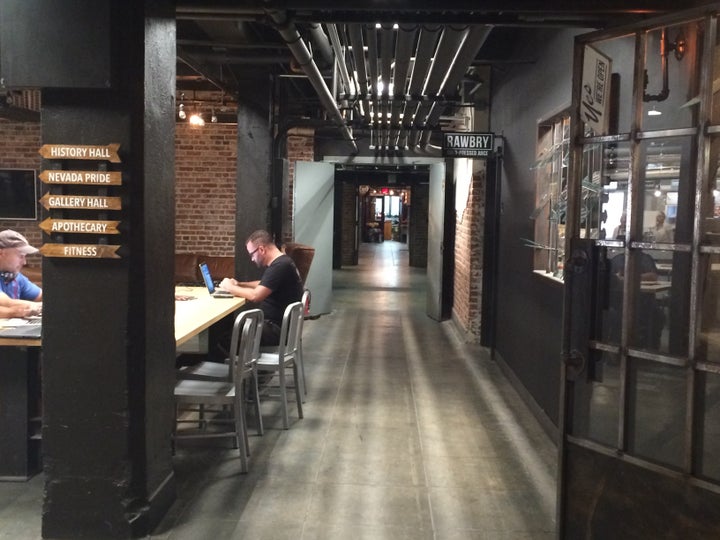 In the age of "don't talk to me, don't look at me, I'm on a date with my device", (in-person) human togetherness is a rare commodity- but not in Reno. This cutting-edge city is developing ultra-trendy community work spaces where locals can set up meetings without having to shell out buku bucks for an office space, tap into the energy of fellow creatives or just get out of the house and sit in a space where other people are working (so they can feel productive by proxy.) At The Basement, all this is happening in comfy community seating arrangements amongst a juice bar, coffee shop (duh), salad shop, gym and other useful yet quirky stores.
2. Affordable Digs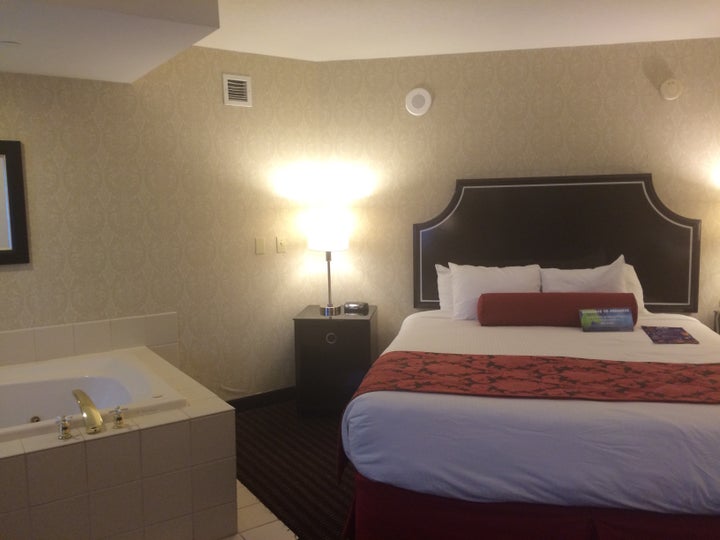 During the weekdays, you can find rooms at many of the resort/ casinos for under $100 per night, with many of the hotel lobbies being shockingly free of the scent of ashtray. The Silver Legacy pleasantly surprised me when I found it housed its main casino across the street from its fairly priced luxurious accommodations. And there was a Jacuzzi tub next to my bed- so there's that.
3. Spas Galore
If you'd rather sit in a mud bath than a swivel chair at a slot machine Reno is the place for you. Many of the "Casino Resorts" are true resorts with their abundance of luxury spas catering to couples, pregnant women and more. If you're looking for a spa that you could lay around in all day check out the (33,000 square foot!) Spa Toscana at the Peppermill. If your partner's luck runs dry in the casino he or she can join you for a Spa Toscana couple's treatment, or in the co-ed Caldarium which features a pool, cold plunge, hot tub, food and drink service and more.
4. Innovative Cuisine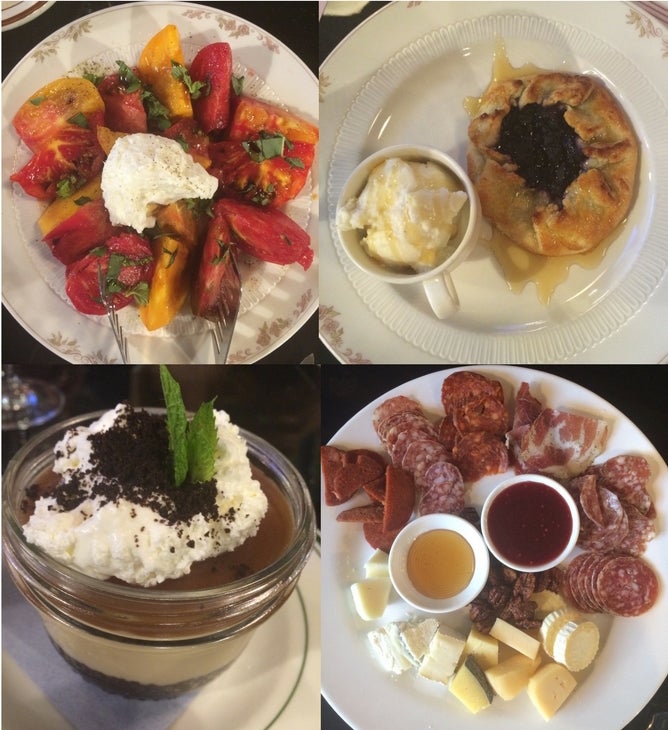 The restaurants in downtown Reno are muy yum. As odd as finding top-notch raw fish in a Nevada desert sounds, it's being churned out in delicious concoctions at the The Reef, found along the Riverwalk in downtown Reno. And, if you've been searching for a restaurant you'd be happy to live in, because the nosh is so addictive, find a seat at Liberty Food and Wine Exchange.
5. Riverwalk District Events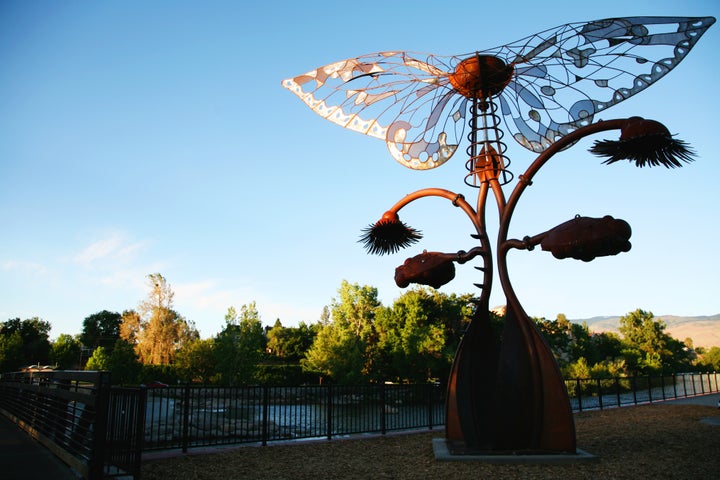 Reno thrives on bringing together their community; especially near the Truckee River- they love their river. The Riverwalk District is the site of regular events like the Wine Walk (this is where you wear your wine around your neck!), August Artwalk and Reno Bar Crawl that are not just attended by curious tourists but a loyal turnout of locals eager to connect and celebrate their city.
6. Friendlier to Children Than Vegas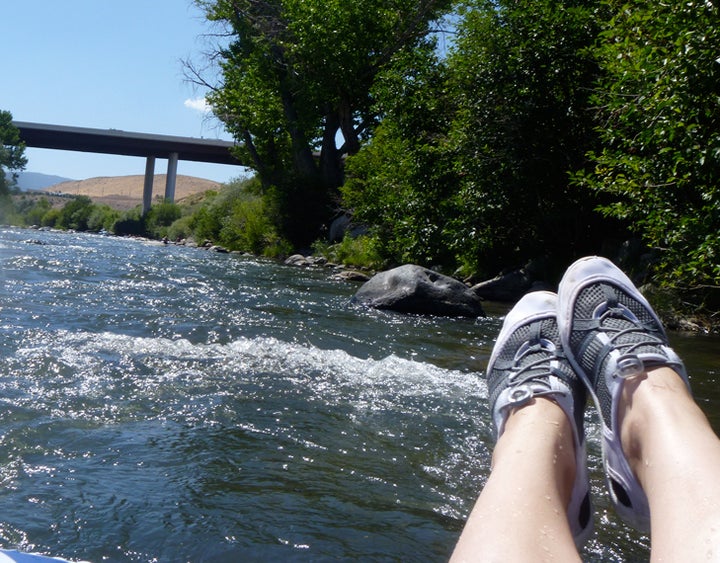 While Vegas is great for "big kids", Reno is fun for all kids. With opportunities for hands-on play at The Discovery children's museum, family-friendly live entertainment at Circus Circus and ample adventure via tubing through town on the Truckee river, families exploring Reno are sure to leave satisfied (and maybe even a little peeved they have to go home.)
7. Pub Central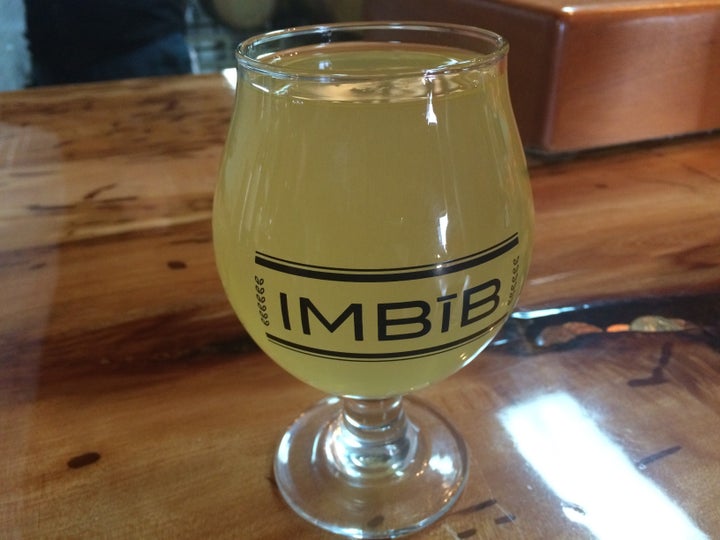 Holy gastro pub Batman- Reno is flowing with alcohol laden treats. Be it (surprisingly!) delicious sour beer at Imbib, cocktails straight from the distillery at The Depot or an overwhelming amount of yummy brewski options at Mellow Fellow, across from Aces Ballpark, Reno can deliver the exact "let your hair down" experience you're looking for. And if you want to go all out, hop on the Bike and Brew booze cruise with a group of buddies; you'll go about half a mile an hour, but it's classic.
8. Young and Intelligent Peeps
With the University of Nevada, Reno located near the heart of the city, Reno is teeming with friendly, innovative, ambitious and Reno-loyal folks dedicated to continuing to enhance Reno's allure and make their "biggest little city" the next hot place to live and play.
While I'm happy in my hippie-haven in the Ojai Valley I would consider Reno as potential stomping-grounds- even if I were just stomping around for another long weekend.
*A version of this article was originally published on Flight Network.
Related
Popular in the Community