We live in an ever-evolving society where our young boys and men are extremely impressionable by an onslaught of influences. Whether it's TV, music, video games, social media or social circles, there is no shortage of negativity that's waiting to prey. The challenge for our nation is to find a way to relevantly connect and engage our youth early and position them to avoid pitfalls and prepare them to realize the highest potential.
Now, the need and the opportunity to uplift, inspire and guide our young men is urgently present as never before.

-Towanna Freeman, Author of The C.A.L.L.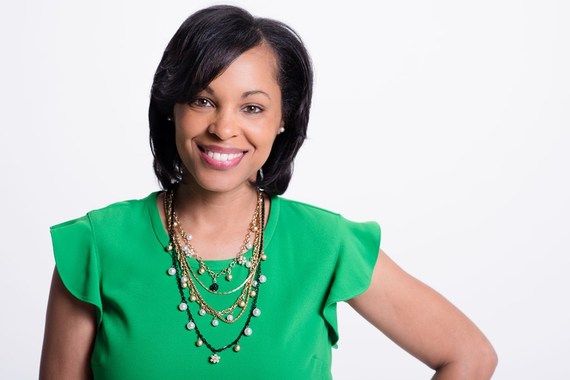 Award-winning author and consultant, Dr. Towanna Freeman is the President of CoachDiversity Institute www.CoachDiversity.com based in Washington, D.C., whose mission is to empower diverse communities through coaching. She is also the founder of the Black Life Coaches Network (BLCN), a membership community of coaching professionals from the United States, Canada, United Kingdom and South Africa. Freeman helps develop and implement successful corporate leadership, effective team building and the initiation of strategic change. Certified as a professional coach by the International Coach Federation (ICF), the Institute for Professional Excellence in Coaching, and ICF-accredited coaching institute, we recently caught up with her and a few project contributors, to discuss a groundbreaking mentoring movement for young men: The C.A.L.L.
In 2003, Towanna orchestrated and produced collaborative events that set the stage for men in the surrounding communities to positively pour directly into the lives of young men -- offering them a different reality and giving them new hope. She witnessed how these young men were inspired and impacted, and the ripple effect was evident. That's when the acronym "C. A. L. L." was conceived, meaning Character, Accountability, Love, Leadership. On the evening of February 26, 2012, Towanna was deeply disturbed as she watched the unfolding events that led to the death of Trayvon Martin, a young Black man with a life of promise ahead of him. As a mother to a young son, this was the catalyst that gave birth to The C.A.L.L.: Inspiring Stories for Young Men About Character, Accountability, Love and Leadership.
We wanted to inspire, motivate, create new possibilities, and connect young men to their personal power.

-Towanna Freeman, Author of The C.A.L.L.
Because it still "takes a village", Freeman knew from the onset that this would require collaboration and therefore provided a springboard for successful male role models to reach young men across the country and spawn new ways of thinking, new levels of self-confidence, and a deeper understanding of character and manhood. This paradigm shift is based upon connection, hope, encouragement and caring and has the potential to trigger a larger movement that creates a critical and visual dynamic -- men pouring into young men.
The BELIEVE Coach, Nicholas "Nick" Dillion, www.NicholasDillon.com, says that his decision to be a part of this movement and project came as an internal call to action.
It has always been my position that we, as young and older men, need lots of advocacy. This project captures a glimpse of each individual's life and tells the story from our point of view to provide hope and change, one individual at a time.

-Nicholas "Nick" Dillion, Contributing Author to The C.A.L.L.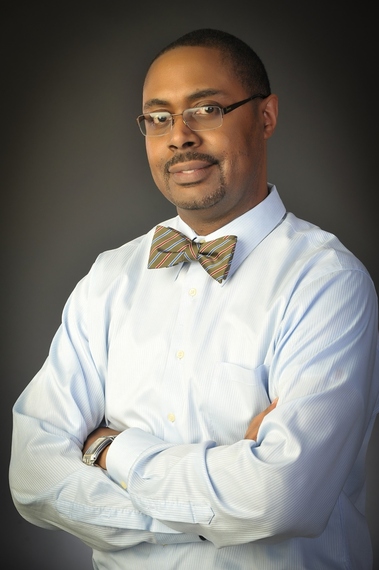 Nick wholeheartedly believes as young men read this collection of real life experiences; they will hopefully be able to see themselves and know that they are not alone. More importantly, these young men will be able to read and identify with someone who looks exactly like them, bringing a deeper sense of community support that is essential to foster systemic growth and development.
Dillion's contributing story includes overcoming life's health challenges and surviving childhood bullying that he eventually used to build a positive character and self-image. Currently, he's challenged with a lung disease that limits his capacity to perform certain physical tasks. Overcoming obstacles and learning to believe in himself has been rewarding on so many levels as a Life Coach, Bestselling Author and Speaker.
I am proof that determination can take you to higher heights and my life today reassures me that "I am good enough" to be and do anything that I desire.

-Nicholas "Nick" Dillion, Contributing Author to The C.A.L.L.
Media subject matter expert, author, speaker and lecturer, Matthew Horace, www.MatthewHorace.com weighs in with a clarion call of "If not me then who, and if not now, then when?"
Young black men in significant numbers feel disenfranchised. Society sees it and hears it; however the solution is ours to bear. In the One Hundred Black Men Of America, we believe that, "What They See Is What They Will Be." While being visible role models are important, spending time and being heard is also important. This project is a way to be heard collectively and individually and convey messages of hope.

-Matthew Horace, Contributing Author to The C.A.L.L.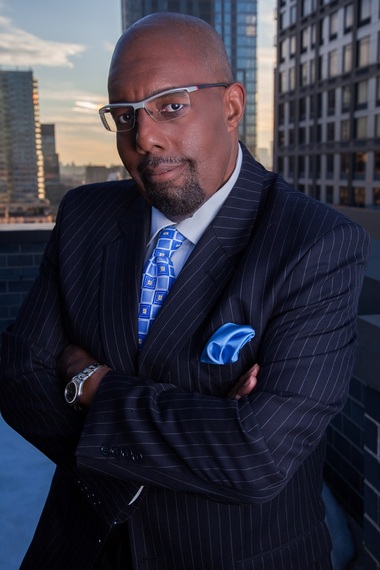 Matthew's story begins with navigating the streets of Philadelphia and evolves through his journey as a NCAA scholar/athlete, law enforcement official, corporate vice president and news contributor. It is one of resilience, fortitude, and courage against all odds. According to Matthew, at no other time in our country's history have young black men faced the challenges that they face today. Higher incarceration rates, lower college enrollment, absentee fathers, missing male role models, diminishing community and educational programs to name a few. Therefore, African American men need to be a part of the solution and not the problem.
Our young men need to see our collective successes and understand our journeys. They need templates and we stand ever ready and positioned to serve them.

-Matthew Horace, Contributing Author to The C.A.L.L.
The Movement: www.TheCallForYoungMen.com
Towanna Freeman, www.CoachDiversity.com
Nicholas "Nick" Dillion, MS, MAED, www.nicholasdillon.com
Matthew Horace, www.matthewhorace.com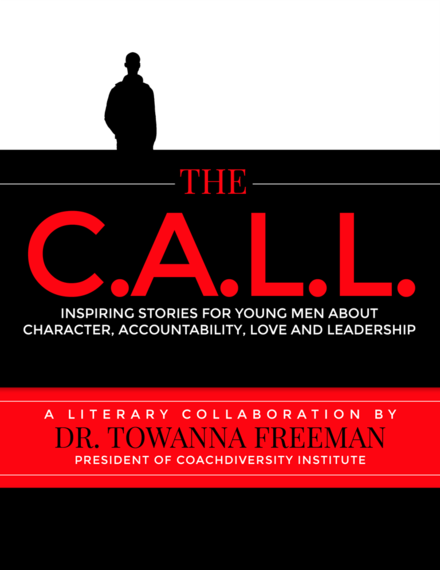 Calling all HuffPost superfans!
Sign up for membership to become a founding member and help shape HuffPost's next chapter