A genius can come from anywhere. That's the idea behind National Geographic's new Chasing Genius initiative. Its inspired by Genius, their show about the one and only Albert Einstein, and conceived in the image of an intellectual Kickstarter. The goal is to summon the power of mobile technology, most notably cell-phone cameras and widespread internet access. Throw in a dash of imagination and voilà, original and monumental ideas can come from all corners of the globe. Or, at least, that's what Nat Geo is hoping for.
To learn more about it, I spent 30 minutes on the phone with Jason Silva, host of National Geographic's Brain Games and Origins. After asking him to describe how he was feeling using only three words (and rather than using the words themselves, I requested that he describe them each like a game of catch phrase), we got down to business. He explained that the true potential of this campaign lies in its simplicity and accessibility.
Rather than requesting a lengthy grant application, complete with a budget proposal and an impressive list of achievements, Chasing Genius requires only one thing: a 1 minute video. On the website, the instructions are concisely summarized.
First, formulate an idea related to one of the three focus areas (sustainability, global health, and food security). Then, create a one minute video explaining your idea. When you submit it, all you have to do is answer a few quick questions about yourself, and then the eclectic panel of judges will consider your idea for one of three $25,000 prizes. There will also be a fourth and final people's choice prize, given to the idea that receives the most public votes.

In my opinion, the concept itself is exciting enough. Potentially winning $25,000 to help counteract the challenges of climate change; to further global health in an equitable way; or to potentially solve the problem of how to feed a rapidly growing population? Count me in. By speaking to Jason, however, I came to see even more value in this global initiative.
He explained how, in his eyes, technology will soon become the great equalizer. Smart phones give people access to a remarkable amount of information, and today, they're one of the few essential items that everyone, rich and poor, goes to great ends to acquire.
In this Kurzgesagt video, they mention the misconceptions that many Westerners formed when seeing pictures of refugees with smart phones. The video goes on to explain that high-tech mobile phones with maps, a camera, and an internet connection are no longer a luxury; they're a life-saving necessity. As a result, they're one of the few things that almost every human being will soon have access to.
So, National Geographic's Chasing Genius is essentially an attempt to use the growing prevalence of smart phones and connectivity to crowdsource innovation. By simplifying the submission process to something that almost anyone can participate in, they hope to elicit ideas from all people, but in particular, those who can think outside the box about these extremely urgent issues.
Rather than another academic proposal from an industry expert, they want to hear from someone who's never thought about sustainability the way most of us do.
They're hoping that the result will be bold, counter-intuitive ideas. "Unknown unknown" solutions that the rest of us never could have conceived of. In the case of global health, for example, knowing nothing about the limitations and traditions of Western medicine could be a huge advantage if the mission is to craft novel solutions for how to help people be healthy halfway around the globe.
Jason also added that the three challenge topics are more exigent now than ever. "We need to get our ass towards solving these issues," he said, and if we're going to do that, we need to hear from people who can approach them with a fresh set of eyes. His advice for those interested in participating was to submit something authentic, to clearly explain how it's possible, and to present it in a captivating way that piques the judges' curiosity.
At the end of the day, "if you aren't making a compelling case, it won't travel very far," he said, referring to the notion that if people aren't wowed by your idea, they won't feel the need to keep passing it along.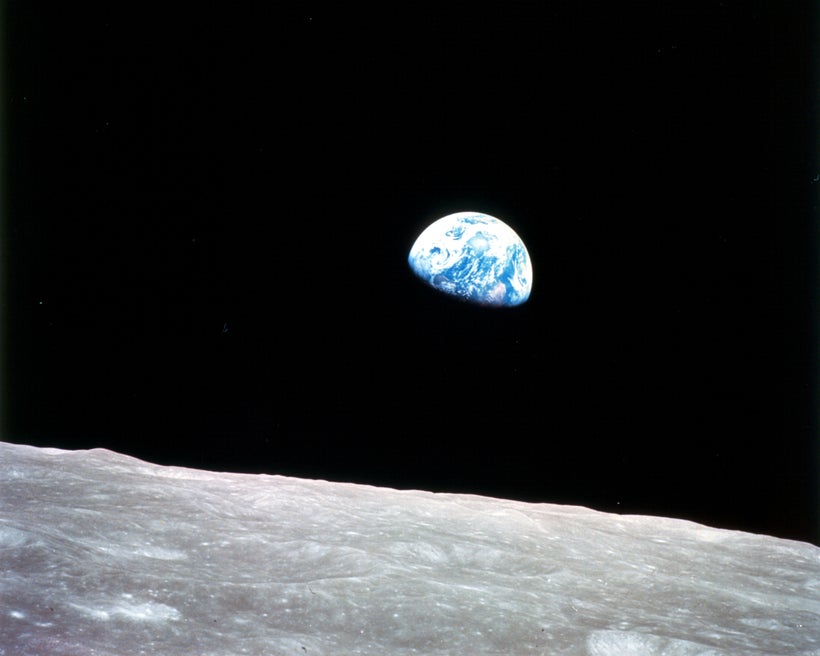 The final submission deadline is July 31st, and I don't know about you, but I will definitely be selecting something from my idea list to turn into a quick video and submit for a shot at the $25,000 prize. Even if my proposal falls flat on its face, National Geographic's Chasing Genius is still an opportunity to join a cross-cultural community of creative geniuses.
On top of that, it's also a chance to practice my elevator pitch, and an open invitation to be a part of one of the first globally crowdsourced innovation challenges in Earth's history. That, in and of itself, is pretty remarkable, and in my mind, well worth a mere minute of my time.
REAL LIFE. REAL NEWS. REAL VOICES.
Help us tell more of the stories that matter from voices that too often remain unheard.
This post was published on the now-closed HuffPost Contributor platform. Contributors control their own work and posted freely to our site. If you need to flag this entry as abusive,
send us an email
.