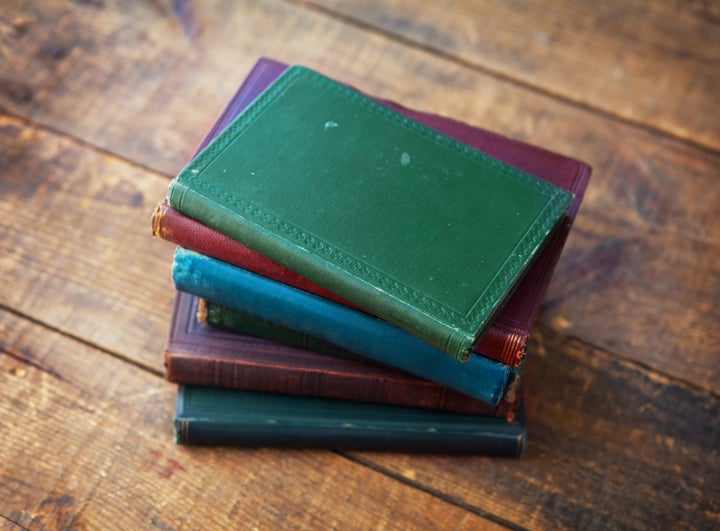 Only a few days away from the hotly contested school board election, the next big question for desegregation order-saddled Tucson Unified School District (TUSD) will be to either reinstate or replace the nationally acclaimed but now outlawed Mexican American Studies program.
In the meantime, as Tucson awaits an impending decision from federal court justice A. Wallace Tashima on the constitutionality of the state's controversial Ethnic Studies law and Ethnic Studies witch hunt leader Attorney General Tom Horne fends off an embarrassing hit-and-run scandal, former Mexican American Studies teacher Curtis Acosta and other educators are keeping the outlawed program alive in the community and across the nation. Along with hosting weekend classes and forums, Acosta and his colleagues continue to sort fact from fiction in TUSD's latest machinations to create a dubious "multicultural curriculum" to replace the hugely successful Mexican American Studies program, and provide Tucsonans and outside observers with a honest reckoning of the district's decisions.
With nearly 20 years of teaching experience, Acosta has always played a critical role in the Mexican American Studies debate. In the wake of the tragic Giffords shooting in 2011, CNN turned first to Acosta and his nationally recognized efforts to reduce tensions in the community. Recipient of the University of Arizona's Kenneth S. Goodman "In Defense of Good Teaching Award," among numerous other national honors, Acosta was featured in the Precious Knowledge film documentary, and provided an illuminating counterpart to the Daily Show's embarrassing expose of TUSD school board member Michael Hicks.
With the federal court decision on Ethnic Studies imminent, and TUSD's "multicultural curriculum" strategy in play, I caught up with Acosta to get his view on the latest in the Mexican American Studies (MAS) battle.
The Nonprofit Network also released a new film documentary on the Mexican American Studies debate, "Outlawing Shakespeare: The Battle for the Tucson Mind," including an interview with Acosta:
Jeff Biggers: Describe your Sunday course at the John Valenzuela Youth Center and why you feel it's been critical to keep this curriculum alive in Tucson. What sort of feedback have you received from the students and community participants?
Curtis Acosta: In January of this year, once the political machinations became evident that our classes would be dismantled, I launched the idea to keep MAS alive outside of TUSD. There were churches and other organizations eager to help, but the John Valenzuela Youth Center seemed to be the perfect spot. Gloria Hamelitz, who is the director of the center, has been such a strong advocate for our youth, and she opened her arms, as well as the JVYC doors to us. They have excellent classroom facilities and the location is a perfect spot to attract students from Tucson High, Cholla, and Pueblo. Schools where we did the majority of our work in the past.
CLASS (Chican@ Literature After School Studies) is the highlight of my week since the youth that are involved are so inspiring. After all, it is completely voluntary and all that I can offer them is the quality educational experiences that we once had in TUSD, along with some water, tea, and snacks from Costco. Still, they show up each week and love reading the literature. So far, we have focused on Chicana Literature, feminism and gender roles which have inspired amazing discussions. I look forward to next month when they start discussing what they want to build in terms of a research plan and project. They are dedicated to creating positive change and improvements to their community, so their plans should be wonderful. They are the epitome of the empowered and dedicated scholars that have been the legacy of our MAS program for years.
JB: As TUSD begins the process of restructuring its new "multicultural" curriculum to replace the outlawed MAS program, how have you and other MAS teachers been involved in the process? And what role do you think you and other MAS teachers, as well as former MAS director Sean Arce, should play?
CA: Actually, I know nothing about TUSD's plans or the multicultural direction they are heading. I have never been approached in any way to be a part of this new plan, but that is far from surprising since Dr. Pedicone and TUSD administration have made their feelings quite clear about how little they respected our work, the potential and capabilities of our students, or the voices from our community.
To be honest, it would be extremely difficult to be a part of something that is, in essence, being built upon the grave of MAS. I believe our classes need to be immediately reinstated and I feel that they can be complimentary toward any multicultural direction that TUSD wants to develop. My classes were already inclusive of a diversity of voices such as William Shakespeare, Sherman Alexie, Jane Yolen, Junot Diaz, Ana Castillo, Martin Luther King Jr., Gloria Anzaldúa, Paul Beatty, etc. To ignore the fact that MAS classes already embraced multiculturalism is folly. Ethnic studies and multiculturalism are not mutually exclusive. There is no reason why they should not co-exist together.
However, this is the same administration that ordered the arrest of our elder Lupe Castillo for trying to read Dr. King's Letter from Birmingham City Jail, turned our school board meetings into a military zone, banned books and curriculum, and never had the decency, or courage, to visit my classes after early February to see how the students were coping with the loss of their educational space. However, they did direct local administrators at Tucson High to monitor my compliance. I am fully aware of the academic trauma that this administration perpetrated upon our community.
Simply put, if TUSD does not reinstate our classes and rehire Sean Arce as our Director, as well as Rene Martinez as a teacher, then I will not be able to take these attempts to rehabilitate the reputations of these administrators and board members seriously. I think this is the ultimate example of false generosity.

JB: For national observers, what are some of the most important factors to watch in the making the new multicultural curriculum, and what type of curriculum would be considered acceptable or unacceptable as a replacement of MAS?
CA: First, I want to make sure that I don't come off bitter or vindictive. I hope that TUSD truly embraces the voices of our students and community, and our history and cultura. I have a son in a TUSD school and my wife is a principal, so I am fully aware and appreciative of the beautiful educators, staffs and students in our district.
With that said, I wish district officials would be forthright in the fact that my colleagues and I are not a part of the building of this new multicultural curriculum. I have had some embarrassing and awkward moments where education scholars have approached me at conferences or universities assuming that our entire MAS team is involved in this new direction. They have been solicited by TUSD to be involved in the multicultural program, but do not know that we have been completely ostracized from this process. I do not like being put in this position since I am trying best to move forward and I do not believe it is our responsibility to explain this to anyone.
It is difficult to answer your question about what would be acceptable or unacceptable in terms of a multicultural direction. I have cabinets full of beautiful and powerful stories, as well as academic units on my computer that produced powerful scholars, which I am not allowed to teach under the threats of losing my job, teaching certification and the possibility of criminal charges being filed against me for breaking the law. Those are the parameters shared with us last spring during the state takeover of our classes, so you can imagine that I am not in a position to give this district any advice as it moves forward. I wish these new teachers luck, especially if they become as successful as our team had been. After all, that's when the attacks from Phoenix became more pronounced.

JB: You continue to speak at conferences and schools across the country. What impact has the banning of MAS played on galvanizing other Ethnic Studies, Chicano/Raza/MAS Studies in other parts of the country?
CA: My MAS colleagues and I have been inspired and buoyed by the reaction of so many different communities around the nation that have embraced our story and used it as motivation to begin their own quest for transformative education experiences for all students, and especially students of color. I have met empowered youth in the Northeast, teachers throughout California, Kansas, Michigan, Chicago amongst so many that are ready to move forward with their own vision toward providing a much more thorough study of the American experience. We have been able to touch the lives of folks of nearly every race, ethnicity and perspective and it is an honor to work with them and to listen to their stories and dreams. I truly believe our experience will help other programs blossom throughout our country and we all should be proud of that. I look forward to rebuilding here at home through my "back alley" Chican@ Literature Sunday classes, as well, and following the lead of our youth as well as the veteran@s in the community.

JB: Can you describe the difference in your literature curriculum at THS today from a year ago, and what you feel has been lost or slighted by the TUSD's dismantling of MAS?
CA: All my years of experience and the comfort within my own classroom have been rendered utterly useless. As I mentioned before, I have nearly two decades of stories and academic units that I am forbidden to use, so in many ways, I am a brand new teacher. The cruel trick is that when my students and I struggle together and I recall a story, lesson, or assignment that I know would be a perfect tonic for them to grow into amazing scholars, I am not able to do so. I cannot begin to tell you how deflating that feeling is. It is a constant reminder of my lack of freedom and a mental scarlet letter.
No matter how backwards this sounds, there is a feeling of shame that comes with the experiences we have endured. For me personally, it is as if I have internalized all the negative comments and outright lies that have been said about me. The fact that I cannot simply silence them with my curriculum and pedagogy, as I have done years past, only emphasizes the feelings.
However, I have wonderful young people in class this year. I am lucky to have such a good group, but being limited in my effectiveness due to these oppressive parameters feels akin to educational malpractice. There are also heartbreaking moments as students approach me at school who were disappointed that I could not be their teacher this year, and that they were unable to study the historical and artistic contributions from Americans who share their own ethnic heritage.
Regardless, of all of these circumstances I am hopeful that our former students will help lead the way toward restitution and justice. One day the type of Mexican American Studies classes they experienced will return, only in their image, and if they ever need help I will be here for them.
Follow Jeff Biggers on Twitter @jeffRBiggers
Calling all HuffPost superfans!
Sign up for membership to become a founding member and help shape HuffPost's next chapter