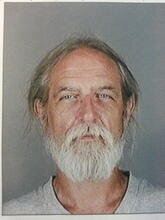 Police say that Spengler spent 17 years in prison for killing his grandmother in 1980. He was found dead of a self-inflicted gunshot wound after the violence at the fire this morning.
Webster Police Chief Gerald Pickering said Spengler set a home on fire on Lake Road and waited for firefighters to arrive, ambushing them with gunfire. His motive is unclear. The shooting killed Lt. Mike Chiapperini, 43, a volunteer firefighter and Webster Police Department's public information officer, and firefighter Tomasz Kaczowka. Theodore Scardino and Joseph Hofsetter were also shot and are recovering in guarded condition at Strong Memorial Hospital.
In addition a police officer from Greece who was driving by was hit by shrapnel and injured.
Several weapons were used at the shooting today, including "at least" an assault rifle, Pickering said.
"This is an individual who obviously had a lot of problems," he said, adding that there were "probably some mental health issues."
Pickering said Spengler was arrested in 1980 and convicted of killing his grandmother, serving time until 1998.
The fires are reportedly under control, Webster police officials said at a press conference. Four homes were completely destroyed in the blaze and four more were damaged.
EDITOR'S NOTE: As of 9:30 p.m. Eastern Time on Monday, the mugshot featured in this story has changed. The initial photo posted was of a different William Spengler, also a convict, who was widely reported to be confirmed as the shooter by police. We regret the error.
Related
Popular in the Community