If you live in a part of the world that experiences cold weather, you'll know that frigid temperatures can wreak havoc on your skin, both on the face and body. It gets dry, flaky and can sometimes even crack, which can be painful or itchy.
On a quest to find out how to best protect the skin we're in, we asked dermatologists to share their top tips for keeping our body's largest organ healthy and hydrated throughout the cold months.
1. Keep Moisture In The Air
As Dr. Angela Lamb, director of the Westside Mount Sinai Dermatology Faculty Practice in New York City, told HuffPost, our skin "is the barrier that keeps water inside of your body, so when it is dry and cold, water evaporates off of the surface faster and easier."
To prevent dryness, Lamb recommended using a humidifier and suggested "drinking an extra glass or two of water."
Dr. Michele Farber, a dermatologist at Schweiger Dermatology Group, echoed Lamb's advice, explaining that humidifiers are a great way to add moisture back into your home, especially if you're prone to blasting the heat.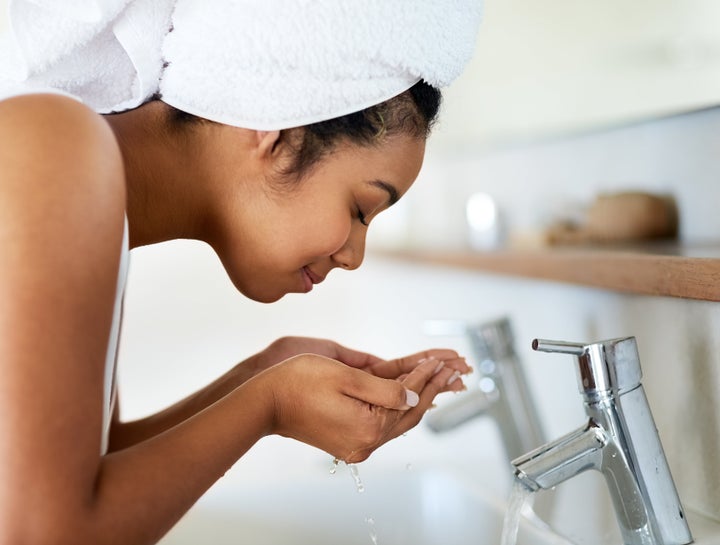 2. Use Gentler Products
"The key is to use gentle cleansers," said Lamb, who is also director of dermatology at the Institute of Family Health and an assistant dermatology professor at the Icahn School of Medicine at Mount Sinai. "I LOVE Dove foaming body wash for body. [It's] very moisturizing and does not strip moisture away from the skin."
Dr. Samer Jaber, a board-certified dermatologist based at Washington Square Dermatology in New York City, provided different suggestions for face and body.
"For your face, you might want to use a more bland cleanser, something like Cetaphil," he said. "For your body, you might normally in the summer use a nice fragranced body wash, but in the winter you might have to switch to something like Dove or Cetaphil or Vanicream, something more gentle."
If you're also dealing with breakouts, Farber said to just use water on those areas. Otherwise, she recommended using products with ceramides (CeraVe products are a common example) and glycerin (The Ordinary's Natural Moisturizing Factors + HA hydration serum contains both glycerin and ceramides) to repair and protect your skin's moisture barrier.
3. Avoid Hot Showers And Baths
"In the winter months, taking hot showers and not moisturizing can create cracks in the surface of the skin. Hot water evaporates fast, and if the skin is not immediately moisturized, the cracks in the skin let the skin nerves get exposed to air, resulting in what feels like lots of paper cuts and eczema, or 'winter's itch,' Dr. Purvisha Patel, board certified dermatologist and founder of Visha Skincare, explained.
"I know it sounds like common sense, but with the weather we've been having, the thing we want to do is come home after a long walk and take a hot shower or bath," Dr. Melda Isaac, founder and director of MI Skin Dermatology and Laser Center in Washington, D.C., told HuffPost, noting that water that's too hot actually dehydrates our skin.
"If you do indulge in a hot shower or bath, keep your bathroom door closed if possible, and after you dry, moisturize," Isaac added. She, too, recommended looking for products with ceramides as well as hyaluronic acid, to "keep the barrier of your skin from losing a lot of water."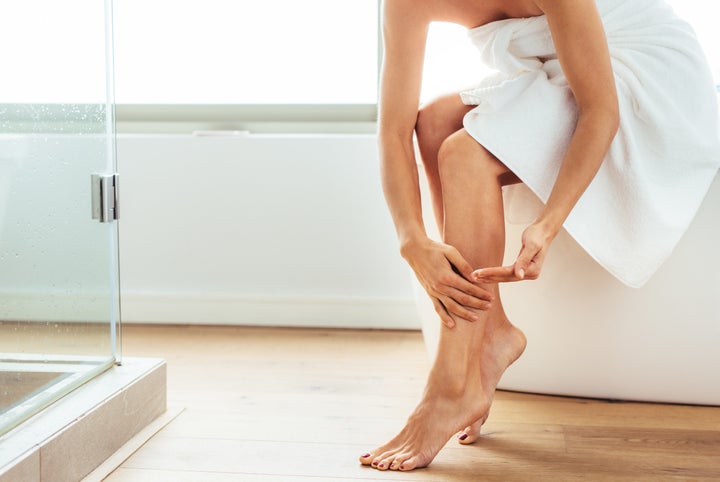 4. Upgrade Your Moisturizer, And Use It Often
This one might seem obvious, but moisturizing your skin is crucial for keeping it hydrated throughout the winter.
"Application of a very thick moisturizer as soon as you get out of the bath or shower and then one more time per day will help keep your skin feeling nice and smooth," Lamb said. "Sometimes layering an oil on your face and body prior to a cream-based moisturizer will help trap in the hydration."
"Before bathing, I always recommend body oils. I really like coconut oil, because that can hydrate your skin and protect your barrier before you're getting into a warm bath," Farber explained. "Aside from coconut oil, which is one that's really nice for the body, essential oils are kind of the new thing that are really great. There's argan oil, tea tree oil, rose oil, rose hip oil that are nice for the face and are a little bit easier on someone who can be a little more acne prone."
One common mistake people make, according Jaber, is choosing a lotion instead of a cream.
"Lotions are common moisturizers, and they come in pumps. The issue with lotions is they're not as thick, and so they're not as moisturizing," Jaber explained. "When your skin is dry in the winter, it's important to use creams, which come in jars, and ointments. You also want to avoid fragrances, as those can also irritate and dry the skin."
It should be noted, though, that ointments or extremely thick products like Vaseline are better suited for the skin on your body as opposed to the face, because they can clog pores, Jaber said. When choosing a cream for your face, Jaber also suggested looking for a product containing ceramides that are noncomedogenic (so it won't make you break out) and fragrance-free.
5. Don't Go Out In The Cold With Damp Skin
"A lot of people will run outside after they've washed their hands or finished doing a chore to walk their dog or take out trash, but if your skin is damp and you go out in the cold, it's going to chap a lot more frequently," Isaac said. "[It's] just like when your lips are dry and when you lick them more it makes the problem worse."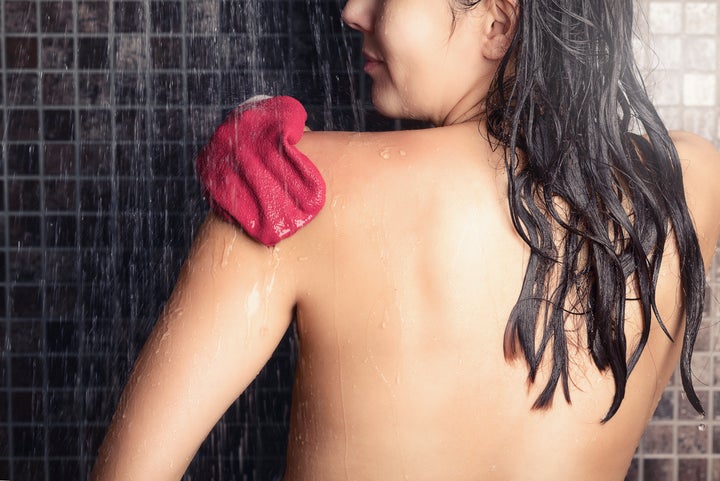 6. Exfoliate Less
As Jaber explained, when it comes to exfoliating, the answer to whether or not you should do it isn't the same for everyone.
"If your skin is really, really dry, then you certainly don't exfoliate," he said. "But if it's OK, then you can. Certainly you're going to exfoliate less than you would normally, because your skin barrier is going to be a little bit compromised because of the dryness and the cold air."
If your skin is fine with exfoliation, Isaac suggested doing it once a week "to help speed up the skin's regeneration [and] allow better penetration of your moisturizer."
Before You Go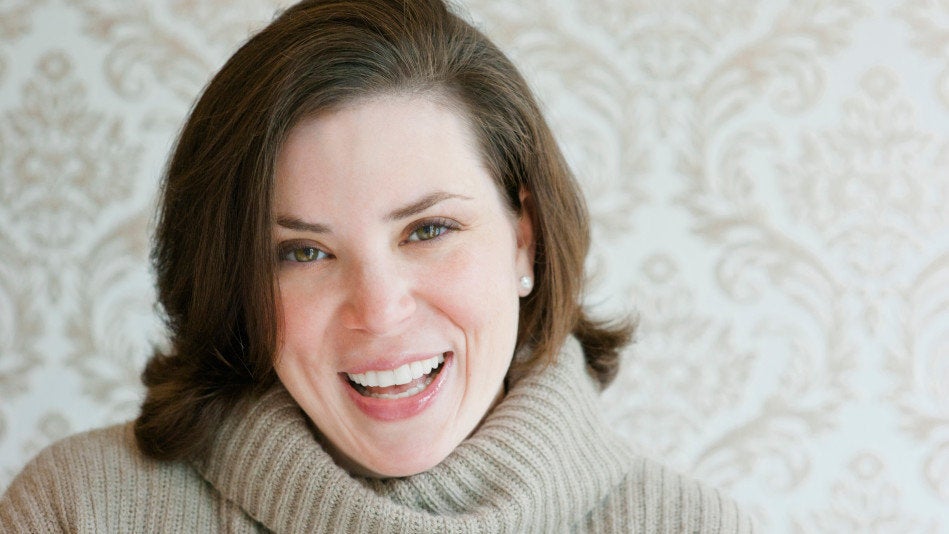 The Skincare Routine of 5 Top Dermatologists