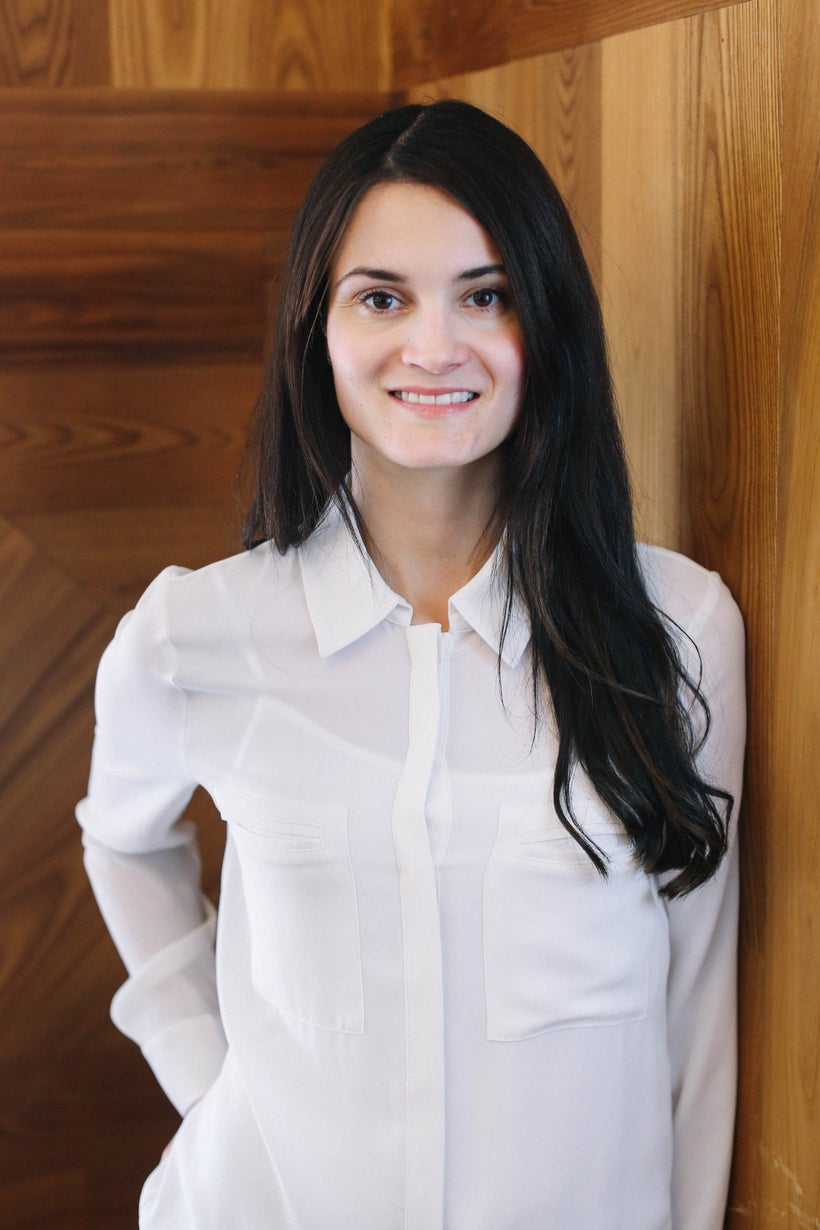 Marija Ringwelski is the co-founder and COO of Remedy, the first platform that protects patients from medical billing complexity, errors, and overcharges. Founded in late 2015, Remedy has found and corrected errors in over 70% of the complicated medical bills it has reviewed. Marija spent two years prior as a consultant, specializing in pharmaceutical pricing and reimbursement systems strategies. After graduating with a MPH degree from Columbia University, Marija spent nearly four years as the Program Manager of the Worker Health Protection Program, where she was responsible for leading all operational aspects of the largest occupational lung cancer screening program in the US. When not working, Marija paints and spends time with her long-haired dachshund, Kachunga.
How has your life experience made you the leader you are today?
My parents are both artists — my mother is a sculptor and my father is a documentary film maker. Although my parents wanted me to go into the arts, I rebelled and studied science. They taught me, and continue to teach me, to find something you deeply care about, put your energy behind it, and become an expert and a leader. For them, it's the visual arts — for me, it's making healthcare less complicated and more affordable.
How has your previous employment experience aided your tenure at Remedy?
I've spent my entire adult career in healthcare. Before starting Remedy, I was a pharmaceutical pricing consultant, where I saw first hand how non-transparent healthcare pricing is in the US compared to other countries, and it was the catalyst that eventually led to my founding Remedy.
What have the highlights and challenges been during your tenure at Remedy?
The most rewarding part of starting Remedy has been helping our thousands of members save money. In one recent case, Remedy helped a woman who was assaulted save over $20,000 in medical expenses. In the short time we've been up and running, Remedy has already been a major part in getting people's lives back on track — and that makes me feel really proud.
The biggest challenge was having the courage and resources to pursue Remedy. Money, fear of failure, lack of resources and skills are all obstacles that make sticking with the status quo easy. I've never done anything entrepreneurial before Remedy, so going for it required a mindset change and a relentless attitude to see my vision come true.
What advice can you offer to women who want a career in your industry?
I think a career should start with passion. Don't be afraid to try out new things to find your own passion, but when you do find it, focus in and build expertise.
Starting a company isn't easy for anyone — and being a woman in a male-dominated Silicon Valley doesn't make it easier. That being said, I've been surprised by how much support I've gotten from friends, family and my growing professional network.
However, I think being a woman can be an advantage when starting a new venture. There are a host of issues facing society that I think are more obvious to women. For example, in most two parent households, women tend to take a more active role in healthcare management and spending — which is partly what made the idea for Remedy so obvious to me.
What is the most important lesson you've learned in your career to date?
While I thought leadership was about influence and control, starting Remedy has taught me that leadership is quite the opposite — it's about finding great people who share common values and a shared sense of purpose and counter intuitively relinquishing control. 
If you've done your job right, the people on your team will have specialized skills that will help drive things forward better than if everything went through me.  
How do you maintain a work/life balance?
For any new business, work/life balance is tough and I'll admit I work longer and harder than I expected. As a young company, we tend to attract people who are driven by the mission of the company and want to work with like-minded people. However, we've made this work by making time in the office flexible, and being flexible with personal time off.
What do you think is the biggest issue for women in the workplace?
As women, we've made tremendous social progress over the last half century — and I think the biggest problem that women face today is that we have to balance professional and personal commitments in a way that I don't think men experience as much. 
My advice is to prioritize what matters most to you from both spheres of a your life, and commit to the things that you care most about, and be ok with the other stuff falling off.  Having a supportive and understanding network of family and friends helps a ton.
How has mentorship made a difference in your professional and personal life?
Before starting Remedy, I realized that forming a company was such a new undertaking for me that I wasn't going to be able to do this alone.  That included recruiting a network of advisors covering operations, strategy and internal team work. I've been lucky to meet with one experienced operations advisor on a weekly basis, and she's helped me solve real problems.
Which other female leaders do you admire and why?
I admire Amelia Earhart — the first woman to fly solo across the Atlantic ocean.  She was a fearless and dynamic woman. I actually named my high school band after her - Amelia Earhart Found Alive.  Many people don't know it, but she financed her passion for flying with her own clothing line that was sold at Macy's department store in New York City and featured in Vogue magazine.
What do you want Remedy to accomplish in the next year?
To date, Remedy has saved people over $100,000. In the next year, we hope to reach over a $1MM in savings. 
Calling all HuffPost superfans!
Sign up for membership to become a founding member and help shape HuffPost's next chapter
This post was published on the now-closed HuffPost Contributor platform. Contributors control their own work and posted freely to our site. If you need to flag this entry as abusive,
send us an email
.