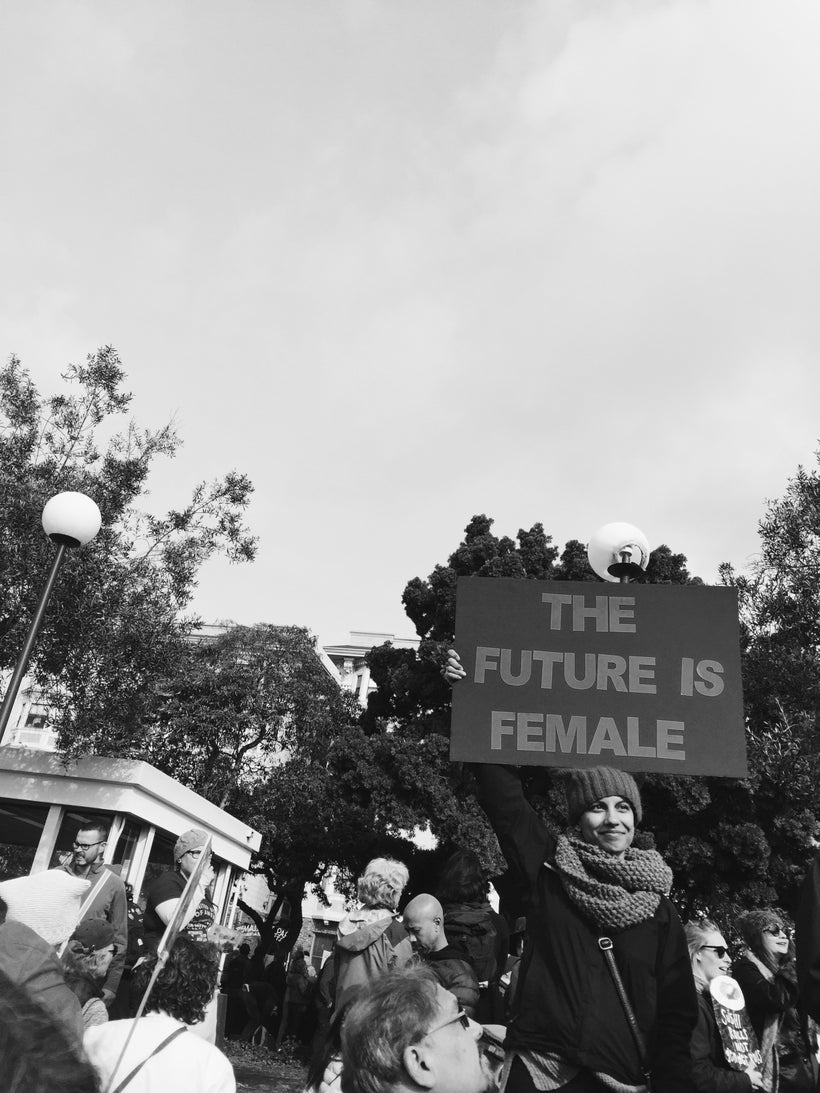 "Feminism" has long been a dirty word—some may even say it's the new "F bomb." But do feminists care at all? Nope. To us, the word is a badge we proudly wear because we know exactly what it stands for. Maybe the root word here is the problem. "Feminism" is derived from "feminine," but that doesn't mean it's exclusive to women. Feminists crave one thing and one thing only: gender equality for all. And when we say "all," yep, you guessed it: we mean everyone. It's a generically accepted notion that if your feminism isn't intersectional (meaning inclusive of all races, genders, and sexual identities), it's not real feminism.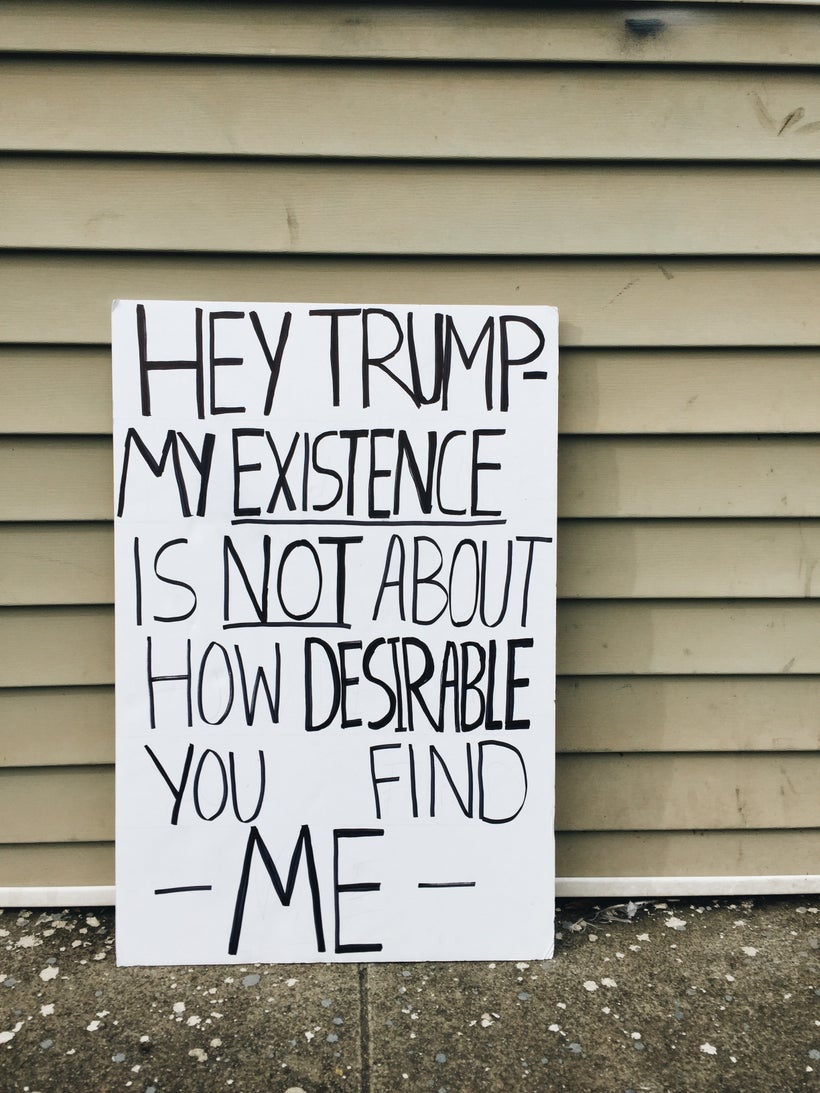 These are the exact sentiments expressed at the Women's Marches all around the world. Celebrities and political figures took part, voicing their opinions on why the Trump administration should be protested. In Washington, D.C., America Ferrera openly stated, "A platform of hate and division assumed power yesterday," referring to the Trump administration that had just taken control of the White House. Gloria Steinem, a widely known feminist figure, directed her comments at Trump as well, saying that she had met the people, and he was not representative of them. Scarlett Johansson took a different approach, asking for Trump to support her. She explained that she respected him as our president-elect, but would only support him if he supported her and those in her life. The crowd that gathered to march in D.C. was approximately 3 times greater than the number of people who showed up to Trump's inauguration.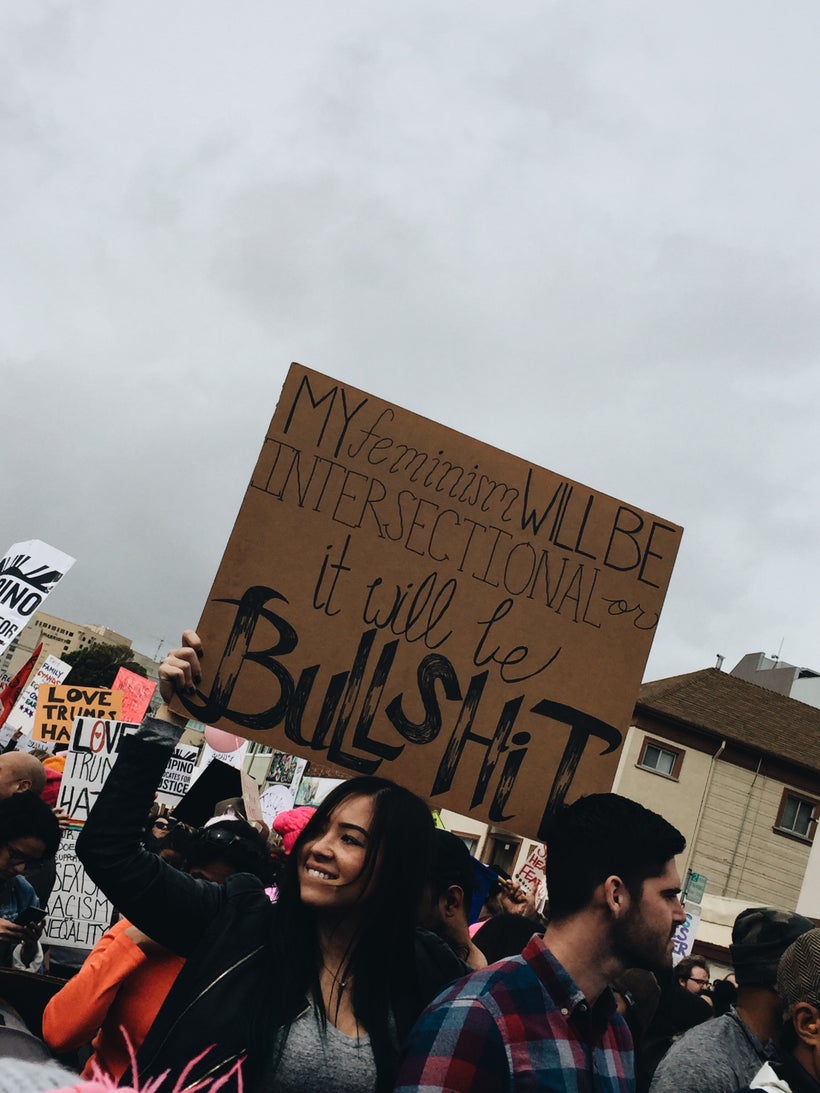 However, the capital wasn't the only place where protests flourished. Cities such as New York City, Nashville, TN, and Oakland, CA saw flocks of men, women, children, and even pets take a stand by marching for gender equality and protesting the newly elected president. Hannah Siddiqui, a fashion blogger and college student, and her friend Jessica Buckner-Knai, a Bay Area-based photographer, attended the Oakland march and spoke enthusiastically about how much energy there was in the crowds.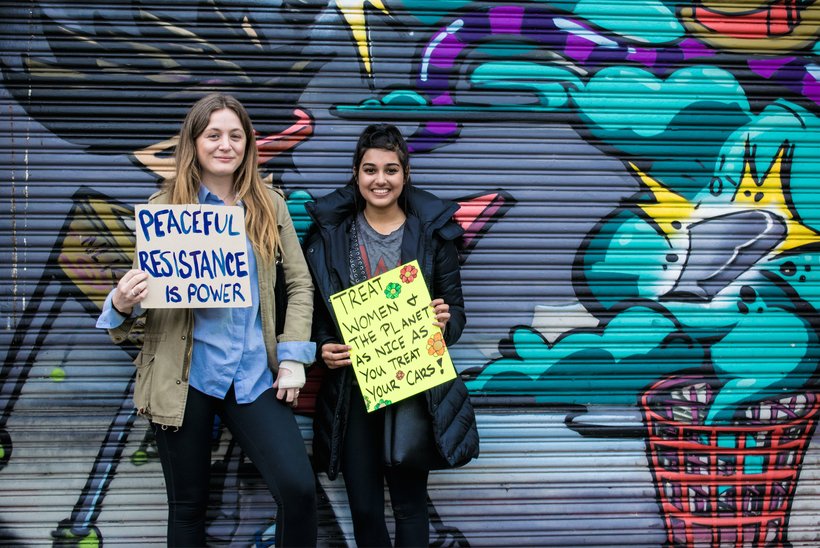 For those who think that the Women's March was a movement solely created to protest Trump's new position in office, think again. Sure, marchers heavily emphasized their disapproval of Trump, but the priority here was to bring attention to how necessary women are in the world. The march advocated for healthcare reform (a big theme was how women were in control of their own bodies and as a result, should be able to make their own choices), religious freedom, LGBTQ rights, and showed a strong support for immigrants that chose to enter the United States. One of the most disconcerting things for women all over the world is being deemed as having an attitude, or thinking they are "greater than men," when all they are asking for is to be viewed as equals. The New York Times Editorial Board, in an op-ed, cited, "Affordable birth control. Equal pay for equal work. Full access to health care for transgender Americans," as what the Women's March stands for. In reality, the march was to advocate for safety, healthcare, and an overall reform on how women are viewed and treated in society.
So, before we jump to conclusions and label feminists as crazed women who just want to "take everything from men," let's remember the main purpose of the movement: to further gender equality.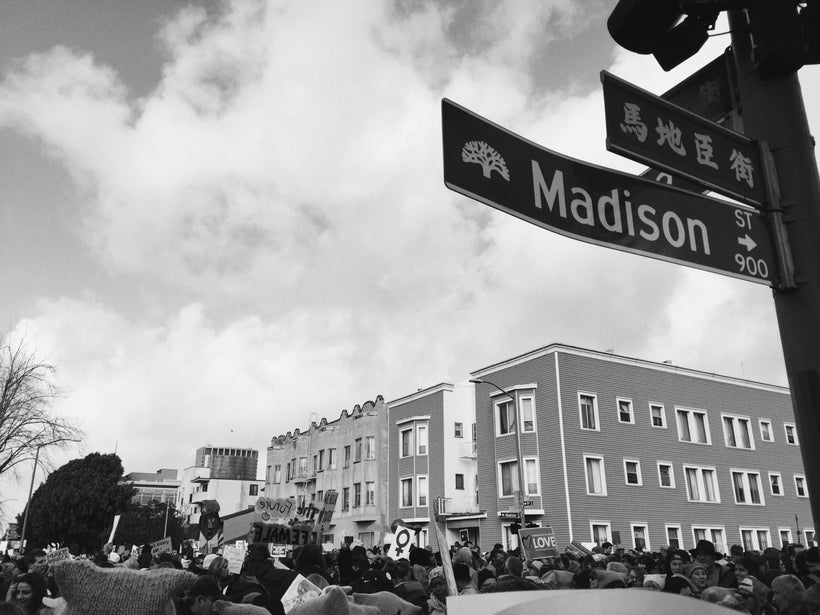 The cited New York Times article can be found here, while Hannah Siddiqui can be found on her Instagram and blog. Jessica Knai-Buckner can be found on her Instagram and website.
REAL LIFE. REAL NEWS. REAL VOICES.
Help us tell more of the stories that matter from voices that too often remain unheard.
This post was published on the now-closed HuffPost Contributor platform. Contributors control their own work and posted freely to our site. If you need to flag this entry as abusive,
send us an email
.