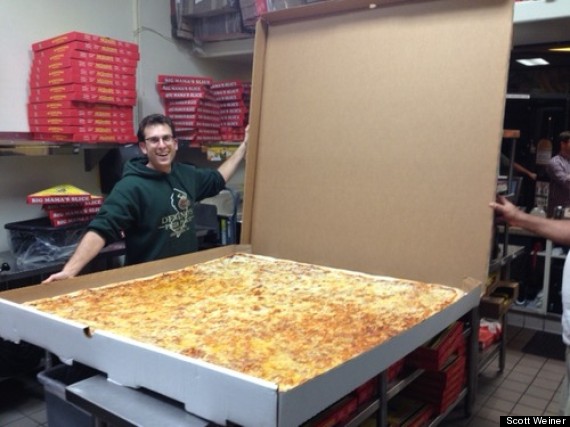 The man standing beside it, dwarfed in size by comparison, is Scott Weiner, owner and proprietor of Scott's Pizza Tours. Weiner not only loves pizza, he collects pizza boxes as a hobby, because he admires their artwork, design and function.
In his blog, Weiner describes the pie -- which comes in a box 54 inches square -- from Big Mama's & Papa's restaurant in Los Angeles:
It costs $200 and feeds 50-70 people. With 15 eaters, we got through about half the pie before everyone passed out. This pizza is so large it doesn't fit through doorways. We took it out back and set up a card table to support its mass.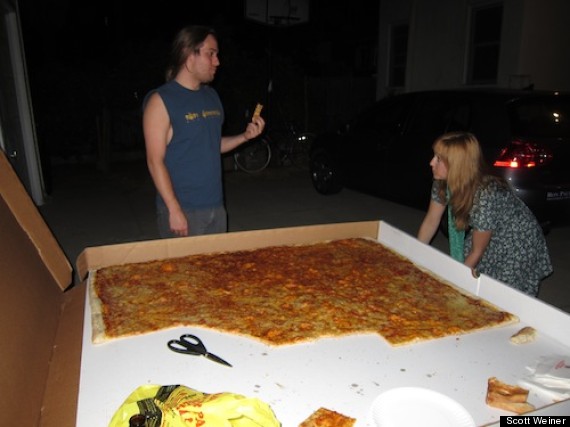 Weiner tells HuffPost that the pie was so large, restaurant works had to bake it with the oven door open and rotate it every few minutes.
"The way they have to bake it, its so inconvenient," Weiner says. "[But] it tasted way better than I thought it would be ... it was pretty damn decent."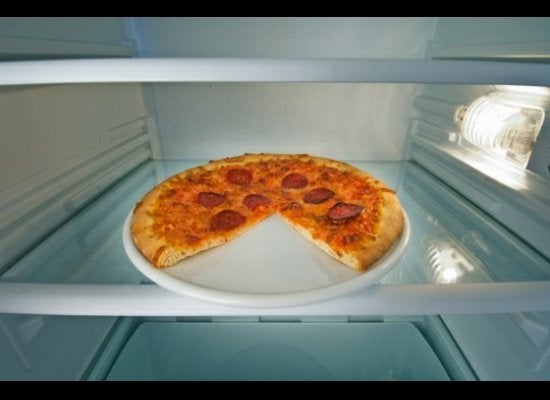 Zagat's 2012 Pizza Survey
Popular in the Community