If you are going to create a dress that weighs over 100 pounds, Couture Week is definitely the week to do it.
Designer Stephane Rolland presented his Spring 2012 couture collection in Paris yesterday, showing sculptural gowns in layers of black, white and red. For the finale, former model Yasmin Le Bon walked the runway in a red jersey dress made of 147.5 feet of fabric and weighing in at 110 pounds, reported AP.
To put it in perspective, that's like attaching Eva Longoria to the back of your dress and then trying to walk.
Yasmin had so much dress to pull behind her that she required two suit-clad assistants to help hold the train.
Although wild in sheer scale, the dress design was otherwise simple, featuring long sleeves, a chic open back and red-on-red embellishments. But we still can't imagine any celebs brave enough to wear it on the red carpet... unless the goal is total camouflage.
Check out Yasmin's amazing dress as well as the designer below.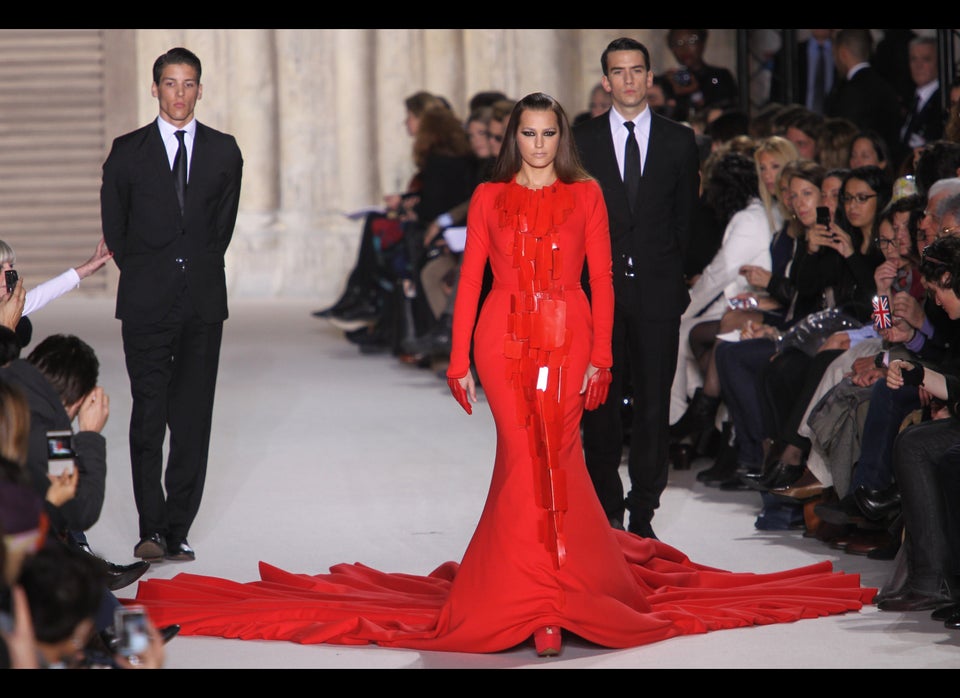 110 Pound Dress at Stephane Rolland show