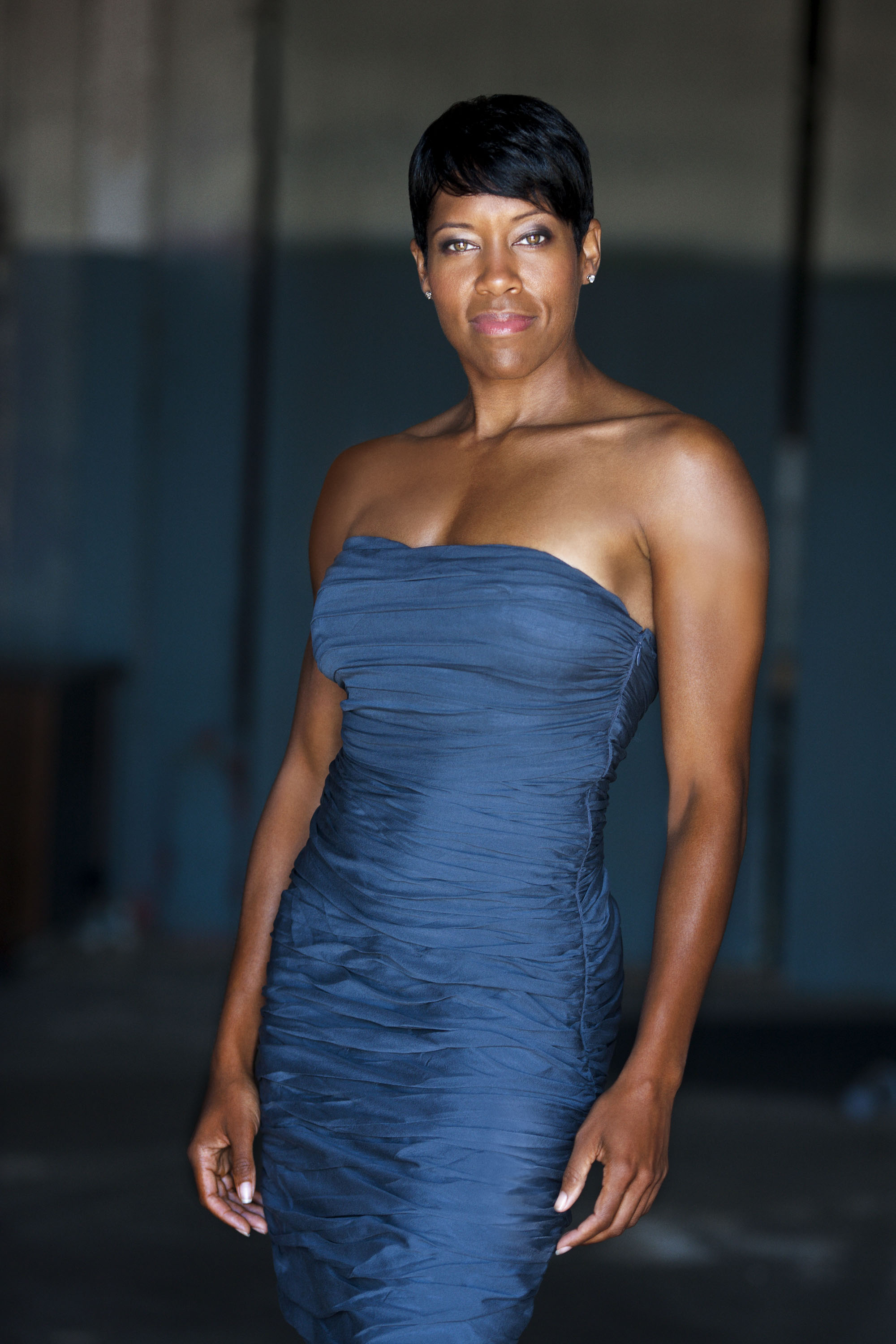 As the summer begins to peek through what seems like a long winter, I added ABFF, The American Black Film Festival, to my agenda of things to attend this summer. So Miami here I come once again.
What confirmed my attendance this year was definitely the press release I received announcing the participation of the sultry and saucy actress, Regina King.
With Regina King, what is there to say? She defies the aging process. She looks phenomenal and commands attention on the screen.
Best know for her roles as her sassy and bright character 'Brenda' on the popular sitcom 227, King has carved out a very impressive Hollywood career. After five seasons on the show, she made her film debut starring with Ice Cube in John Singleton's commanding film, Boyz N the Hood. The film has become a cultural touch point and a source of much debate.
King went on to work with Singleton again in Poetic Justice and Higher Learning. Her most memorable role as Cuba Gooding Jr.'s savvy wife Marcee in Jerry Maguire changed the arc of her career, as it led to starring roles in How Stella Got Her Groove Back with Angela Bassett and the hit action thriller, Enemy of the State, opposite Will Smith.
Her role as 'Lydia Adams' on TNT's cop drama Southland has been praised throughout Hollywood. Entertainment Weekly recently listed King as one of six actresses who deserve an Emmy nod for her role on the well-received show. In between filming Southland, King made her feature film directorial debut with the teleplay adaptation of the best-selling book, Let the Church Say Amen, for BET Networks which is slated to air later this year.
This is pretty impressive for a young woman who was born in Los Angeles to an educator mom, Gloria, and a father who was an electrician. I can't imagine how proud her parents must be to see her accomplishments. But King doesn't stand alone in the path of success. Her sibling Reina King also walks in the same career path in the arts community serving as an actress and having successes in her own right.
I so look forward to this engaging night of conversation with this legendary actress, to learn more about her challenges in Hollywood, her path to success, her aspirations, her motivation, her love for the arts and finding out what kept her focused.
Where does she plans to go next after landing such great projects? What are her plans in the movie industry and in TV Land? I also want to learn of what stimulates her creative juices for what is about to come.
I believe that any young aspiring actors and actresses with the desire to develop their craft should definitely make it a point to be in that room on Friday, June 21 from 6:30 p.m. to 8:00 p.m. at the Ritz Carlton, South Beach. The festival runs from June 19-23.
There has to be some great insight she can bestow up anyone trying to join the ranks of the greats in Hollywood. Whether your black or other, Hollywood is a hard nut to crack and anyone looking to go into that wonderland must be prepared. We could all learn a little something from the incredible Regina King.
Calling all HuffPost superfans!
Sign up for membership to become a founding member and help shape HuffPost's next chapter