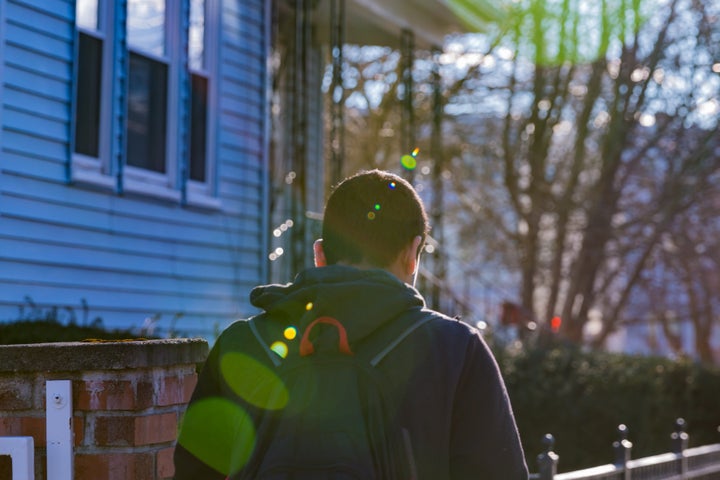 Whether it's learning English or challenging the negative stereotypes of being an immigrant, one young man demonstrates the importance of persistence, courage, and hope in hard times in this moving personal narrative.
I thought that I would never learn English. My first day in school, I couldn't understand a single word my teacher was saying, and in my first month my grades were F's and D's. "This language is too hard," I would think.
I even thought of quitting school and just working as a dishwasher 12 or 15 hours a day, but my dad wouldn't let me. "You cannot plant a coconut tree today and the next day harvest coconuts," he says. "One has to give things time."
My dad moved us to the United States from El Salvador when I was seven; he told us that the U.S. is a place where you don't have to worry about violence or the lack of opportunity. He taught me that life isn't easy, but for those who believe that their dreams are higher than the barriers, giving up is not an option.
My English improved over time, but what really helped is that I had a teacher who never gave up on me. In addition to giving me more time to turn in assignments, which allowed me to work in the evenings, she contacted organizations that help students learn English and be successful in school.
That's how I learned about the Refugee Youth Summer Enrichment (RYSE -Up) program, which provides ESL instruction to immigrant students after school. This was an amazing program, where I learned that English isn't hard; you just need to practice, practice, practice, and you will get it.
"Don't feel shy," one teacher told me and the other students. "Don't feel that you are not part of this society. You are."
She showed me that I am smart enough to learn a new language, and she was so supportive. If all students had teachers like her, everyone would succeed in life.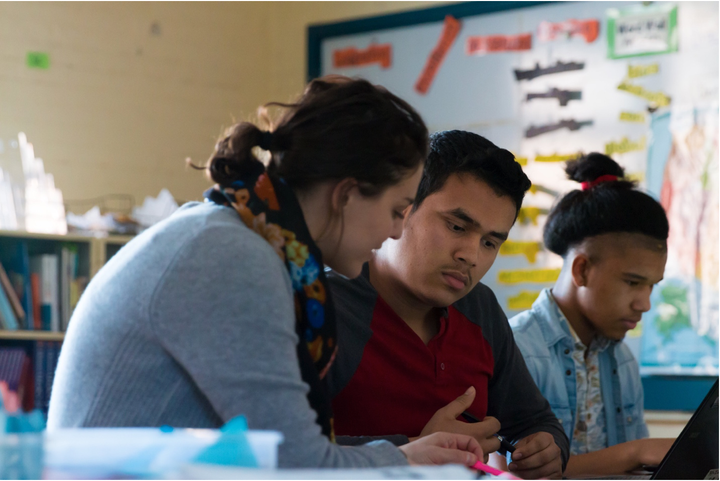 After a few months, I saw that something was starting to change. I was able to recognize some of the words my teacher was saying and some that my friends would say during lunch. I also started to recognize words at work.
I was so happy to be able to understand basic sentences such as, "What I want you to do is" or "You need to finish this by X day" and so on. The little things mattered so much to me.
Three years have passed, and now I'm a successful student. The time of getting bad grades is in the past. I have made honor roll, won debate tournaments in English, and received two internships at Harvard Medical School. My hard work has paid off and I am a very happy, bilingual junior in high school with plans to major in biochemistry or molecular biology in college.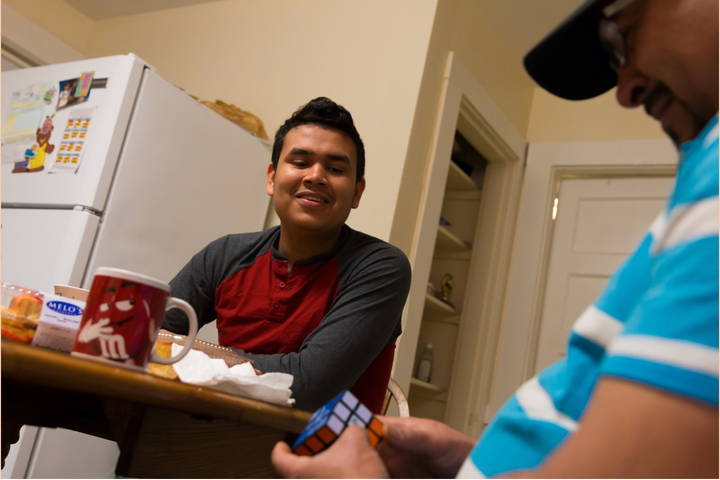 I know that learning English is not the only barrier I will have to face in life. A lot of people and the government have a negative view of immigrants, and it makes me sad. They don't know how hard we work, and we are just trying to improve our lives and our society. But I find hope in the courage of my family, and I feel the support of my church and the school.
I see my dad work so hard every day, and he reminds me that we must not be afraid. We must be patient, keep fighting, and we must never give up. We must show the world what immigrants can do, and that we can altogether make this country greater than it already is.
*Ivan's last name has been omitted to protect his privacy.
Popular in the Community