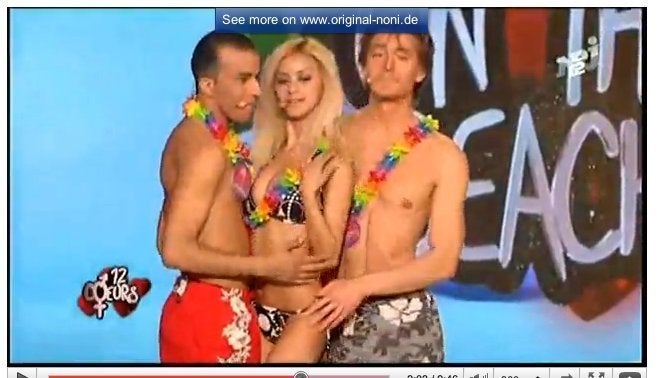 Zahia Dehar, the former child prostitute who is at the heart of a sex scandal rocking France, has finally spoken out about her lurid past. The French temptress, who is now 18, says she slept with three prominent French soccer players while she was underaged.
One of the players implicated in the scandal is superstar Franck Ribery, who has been called "the jewel of French football." He reportedly admitted to authorities that he had sex with a child prostitute, but insists he did not know she was underaged at the time of their encounter.
According to the Telegraph, Dehar says the soccer players paid £2,000 a night to sleep with her. She stressed that they all treated her "with utter respect."
The Daily Mail reports that she is "shocked" that her former bedroom companions could face jail time. Purchasing sex from someone under 18 in France is illegal; the maximum punishment is three years in prison and a £40,000 fine. Scroll down for pictures and video of Dehar.
Related
Popular in the Community