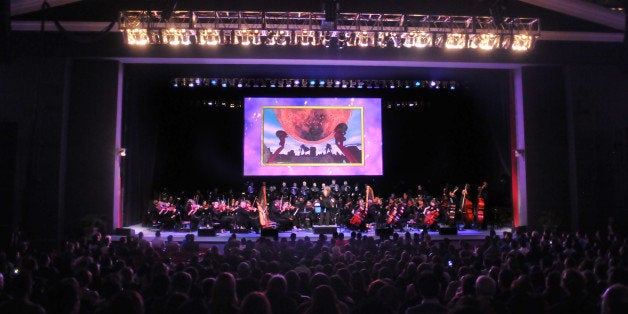 It doesn't take a jilted ex-girlfriend to tell you that video games have a firm grip on our everyday lives. And some gamers argue that part of what makes video games so enthralling these days is their music.
With the help of a few band geeks and game developers, a few of the gaming community's favorite soundtracks are making live symphony orchestra awesome again. Producer Jason Michael Paul is one of the masterminds behind the movement, and says that some of his shows featuring music from video games sold more tickets than the Luciano Pavarotti performances he's worked on.
"It's a niche, but it's a huge niche, and it works," Paul told HuffPost Weird News. "There are millions of video game fans, and music is a big part of their experience. What better event than to celebrate the music from the games?"
Paul's work has culminated in several different live concerts that feature original arrangements of video game music that moved us. "Legend Of Zelda: Symphony of the Goddesses," which is currently on tour, is a four-movement symphony that blends elements of at least six titles in Nintendo's Zelda franchise. Paul's other shows have featured music from Final Fantasy, Castlevania, Battlefield, Silent Hill, Super Mario World, The Elder Scrolls series and Metal Gear Solid, to name a few.
A TASTE OF "LEGEND OF ZELDA: SYMPHONY OF THE GODDESSES"
Paul took a risk putting on his first show in 2004, "Play! A Video Game Symphony" because, he says, nobody had ever attempted to re-imagine video game music in a live orchestral setting. But it sold tickets, and by the time the concert was in full swing in 2008, video game sales were at nearly $12 billion. Recently, he says, he sold 10,000 tickets to a show in Mexico in just three days. Some people are worried that kids these days can't connect to orchestral music, but that's proving to be false.
"I'm a 36-year-old young man," Paul said. "This is something I can relate to more than the operas I've worked on. We're finding out that a lot of other people feel the same way."
His performances tend to be a little more eye-catching than your average symphony orchestra on stage. At most of his shows, gameplay footage and art from each video game flashes over a big screen above the live band. The target audience is 17 to 35 -- like with video games themselves -- but the audience constitutes a broader mix.
He's had help from game developers, composers, and other producers, all of whom have begun to move from more classical music to the world of video games. That's where the money's at these days.
"It used to be hard, as a composer, to break into film and TV -- now it's getting hard to break into games," said Andy Brick, the music producer behind the upcoming concert series rePLAY. "It's really amazing, like with the 'Zelda' show, there are 10,000 people out there screaming for this music. It's becoming accessible to everyone, and we want to help in that effort."
Related
Before You Go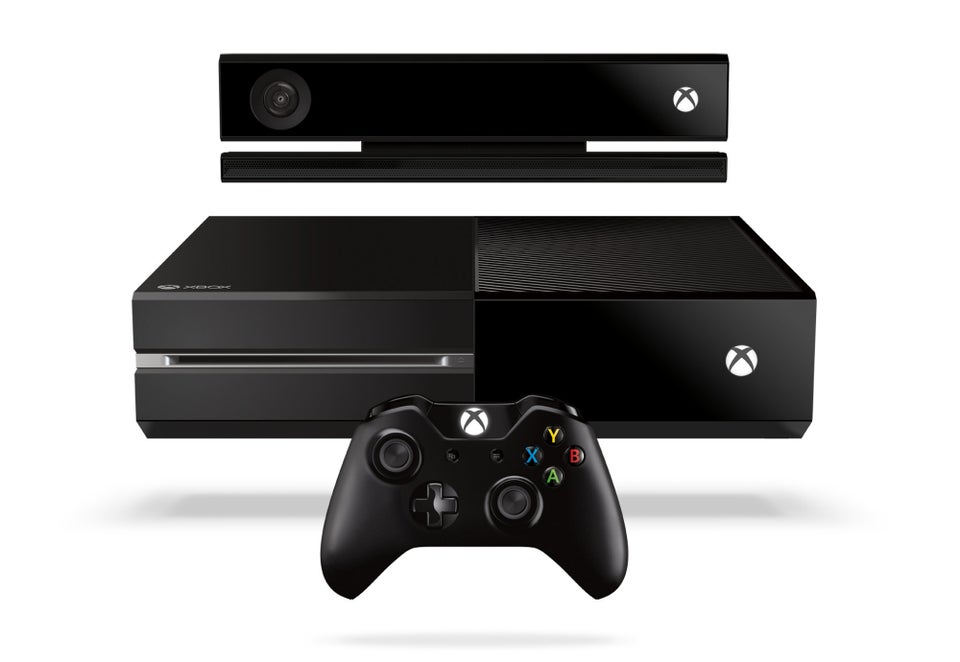 Xbox One vs. PlayStation 4
Popular in the Community