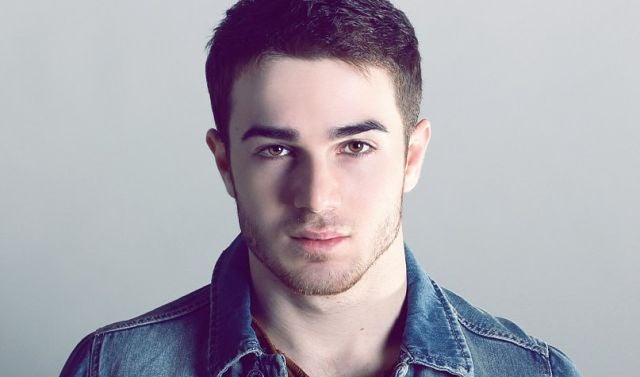 The global LGBT community lives in very unsettling times. Chechnya is an Eastern European republic that is under the guidance and influence of the Russian Federation. It has waged an 'anti-gay purge' and legalized honor killings by family members of LGBT individuals since February 2017. Ramzan Kadyrov, head of the Chechen Republic has strong armed his government into a silent holocaust against its LGBT citizens. In the nine months since the 'purge' began, little progress has been made in ending these crimes against humanity and very few impactful human rights sanctions have been put in place in order to end this mass murder. There seems to be no end in sight. Russian President Vladimir Putin and Kadyrov continue to deny this holocaust is even occurring. They have gone so far as to threaten journalists and LGBT advocates for investigating and talking about the issue.
Russian singer Zelim Bakaev has become the face of Chechnya's 'anti-gay purge.' In August, the 26 year old was detained in Grozny, the capital of Chechnya. He was tortured, sexually assaulted as a humiliation tactic, and eventually murdered. His story, as tragic as it is, has been the rare human interest story on a victim that has somehow managed to make its way into mainstream reporting and journalism. Chechen authorities and the Kremlin were not counting on Zelim's story to get out or that his violent, unjust murder would bring renewed attention and focus to the plight of LGBT in Chechnya. Zelim's story has had a profound impact on the hearts and minds of individuals worldwide. Through his story, the prospect of the atrocities occurring in Chechnya coming to an end have become a possibility.
Recently disturbing events have added to the immediacy of the situation in Chechnya. In October, President Trump withdrew America's support and protection of gay individuals in Chechnya and in turn the global LGBT community. The United States joined Russia, China, and Saudi Arabia in voting 'no' on a United Nations resolution condemning the use of the death penalty as punishment against anyone identifying as homosexual. The United States has faced harsh international condemnation from human rights groups for this shocking refusal to denounce this crime. The subliminal message President Trump has sent the world is that his administration has little compassion or respect for any LGBT community. It does not help calm fears knowing that President Trump has 'joked' about Vice President Pence wanting to "hang them all" in reference to gay people. With transgender rights near nonexistent under the Trump administration and LGBT rights being quietly stripped away the Chechen genocide should not be out of mind.
President Trump has abandoned the LGBT in Chechnya and at the same time has rolled back the hard earned rights of LGBT in America. Gay people in Chechnya are in desperate need of the world's protection, but few interventions from the international community have begun to scratch the surface. The UN and Human Rights Campaign have been at the forefront of keeping this story relevant. The HRC has the #EyesOnChechnya campaign that encourages outreach and brings attention to this human rights violation.
The Rainbow Railroad is an organization that has directly helped save the lives of LGBT in Chechnya. They were inspired by the historic Underground Railroad from America's slavery past. The organization has rescued over 30 gay and bisexual men from Chechnya and brought them to safety. Canada and France have been providing refugee visas to Chechen LGBT. It is unfortunate to know that the United States, once a human rights beacon in the world, has not done the same.
The world owed Zelim Bakaev and countless other Chechen LGBT immediate action and protection. It is important to tell the stories of those who have been and are currently in jeopardy of being rounded up, sent to concentration camps, tortured, and murdered. Those who have had their lives brutally taken from them had so much to contribute to the world. The international community can no longer sit idle on the sidelines and be witness to this atrocity. The Trump administrations callous disregard for LGBT lives has shown what is at stake. Vladimir Putin and the Kremlin have had a direct influence on the criminalization of LGBT in Chechnya without repercussion. There can no longer be doubt about this gut-wrenching reality. Hope exists through the story of Zelim Bakaev. Against all odds, he has reengaged the public in the crimes being committed in Chechnya. Zelim's humanity was exterminated by the Chechen and Russian governments, but they underestimated his ability to inspire. The murder of Zelim Bakaev through Chechnya's anti-gay purge has given people around the world a human interest story that has become a call to action.
Calling all HuffPost superfans!
Sign up for membership to become a founding member and help shape HuffPost's next chapter
This post was published on the now-closed HuffPost Contributor platform. Contributors control their own work and posted freely to our site. If you need to flag this entry as abusive,
send us an email
.