At a news conference Thursday in Russia, the mother of the accused Boston Marathon bombers suggested a conspiracy in which American police captured her older son alive and murdered him.
Zubeidat Tsarnaev and the boys' father, Anzor Tsarnaev, told reporters in Dagestan that their children were innocent in the attack that killed three people and wounded more than 260 others. Though they have shown sympathy for the victims, the parents refuse to accept the mainstream storyline pieced together by authorities.
The New York Times reports:
She said that in the days after the Boston bombing she had seen what she described as video footage on the Internet appearing to show Tamerlan alive and being put into a police car, naked, apparently stripped to check for explosives. The next day, she said, she saw gruesome images of his dead body.

"Killed, truly killed," she said, describing the images. "I wanted to scream, to scream to the whole world: 'What did you do? What have you done with my son? He was alive. Why did they need to kill him? Why not send him to Guantánamo or whatever. Why did they kill him? Why did they have to kill him? They got him alive. He was in their hands.'"
Tamerlan Tsarnaev, 26, died April 19 in Watertown, Mass., after a midnight shootout with authorities. His brother and alleged accomplice, 19-year-old Dzhokhar, was caught one night later, hiding in a driveway inside a covered boat. He now faces terrorism and murder charges.
Authorities have said they recovered a 9 mm handgun believed to have been used by Tamerlan while on the run from law enforcement.
Before You Go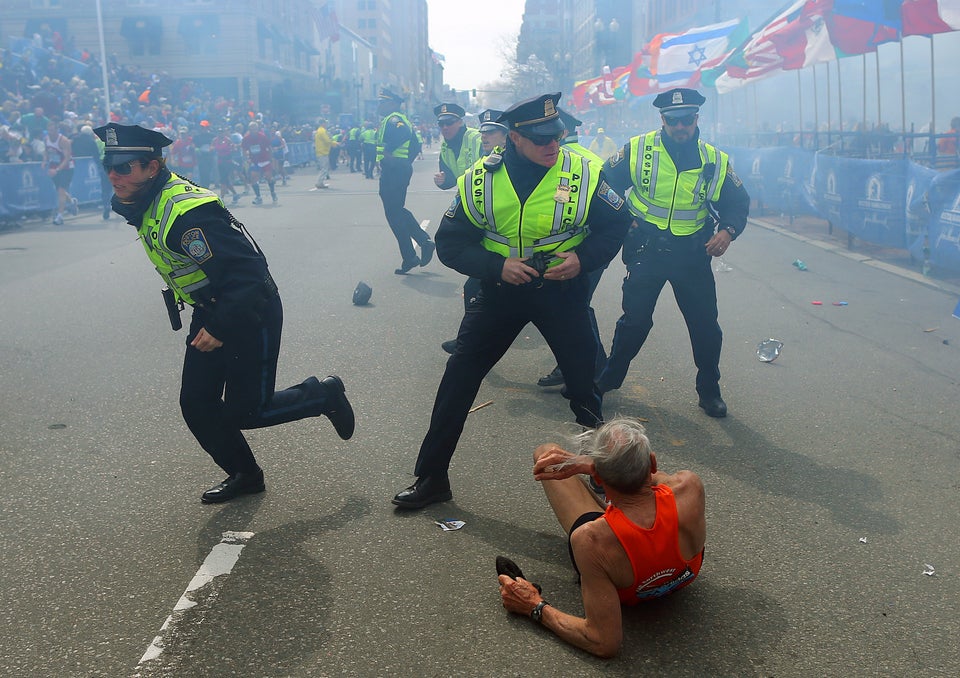 Boston Marathon Bombings
Popular in the Community