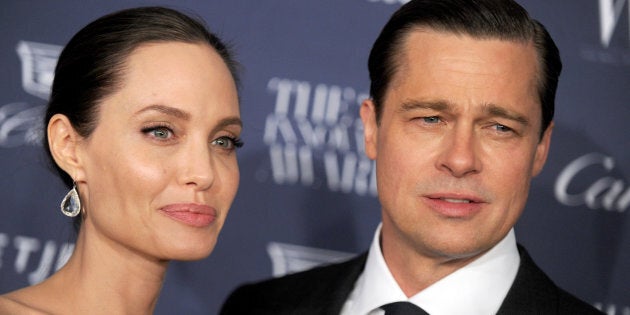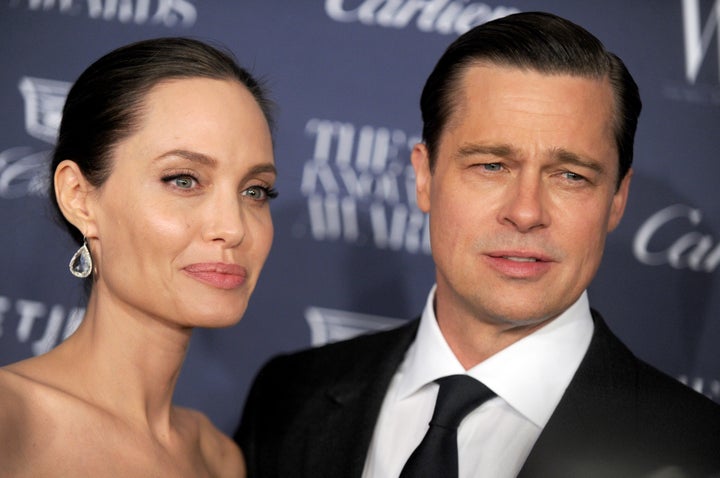 The Brad Pitt and Angelina Jolie custody merry-go-round just keeps spinning. Nearly two months after news of their divorce broke, the estranged couple have apparently agreed on an extended custody agreement for their six children.
A representative from Jolie's camp claims that the arrangement is a new, legally-binding custody agreement accepted by both parties, but multiple outlets are also reporting that the agreement is simply a voluntary extension of the temporary divorce deal reached in September.
"We can confirm that childcare professionals have encouraged a legal agreement accepted and signed by both sides over a week ago," a representative for Jolie told The Huffington Post in an emailed statement. "In accordance with this agreement, the six children will stay in their mother's custody, and the children will continue therapeutic visits with their father. This has been determined by childcare professionals to be in the children's best interest."
"We are not in a position to discuss the details," the statement continues. "We hope now that it is clear that the events which led to the dissolution filing involved minor children and their wellbeing, there will be understanding of the sensitivity of the family situation. We believe that all sides are committed to healing the family and ask for your consideration during this difficult time."
Curiously, the statement comes a week after Pitt's official response to Jolie's filing, in which he reportedly requested joint custody of the couple's children.
According to Gossip Cop, the "Allied" actor plans to continue his fight for joint custody, and the existing agreement was only extended due to the ongoing investigation by the Los Angeles Department of Children and Family Services into Pitt's alleged altercation with his eldest son, Maddox. Jolie, meanwhile, is reportedly fighting to retain sole physical custody with monitored visitations from Pitt.
The actor has reportedly seen Maddox only once and the rest of his children twice, in supervised visits, since the couple's separation. Apparently, the future of the Jolie-Pitt children's relationship with their father relies on the conclusions of the DCFS investigation, which is still ongoing.
The Huffington Post has reached out to both Pitt's and Jolie's representatives to clarify details of conflicting reports and will update the post accordingly.