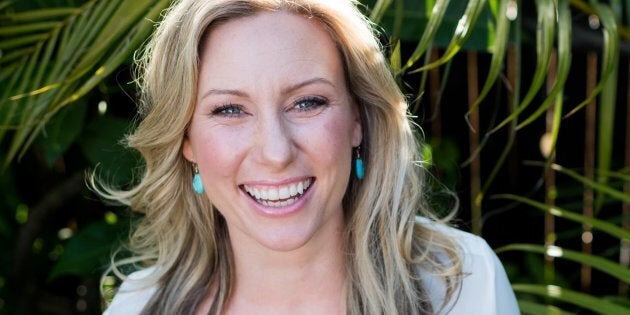 The family of an Australian woman shot dead by police officers in the U.S. city of Minneapolis are "trying to come to terms with this tragedy", as they call for answers from authorities.
Justine Damond, who also went by the surname Ruszczyk, was shot by a police officer at her home on W. 51st Street, in the south-west of the city late on Saturday night. Police say they were responding to an emergency call about a possible assault in an alley behind the home.
Shortly after 11:30pm local time (4:30am AEST), one of the officers fired his weapon, fatally striking the woman, the police have confirmed.The 40-year-old woman is yet to be formally identified, but has been named as the former Sydneysider. She lives locally in Minnesota and was reportedly engaged to Minneapolis man Don Damond, according to the Star Tribune.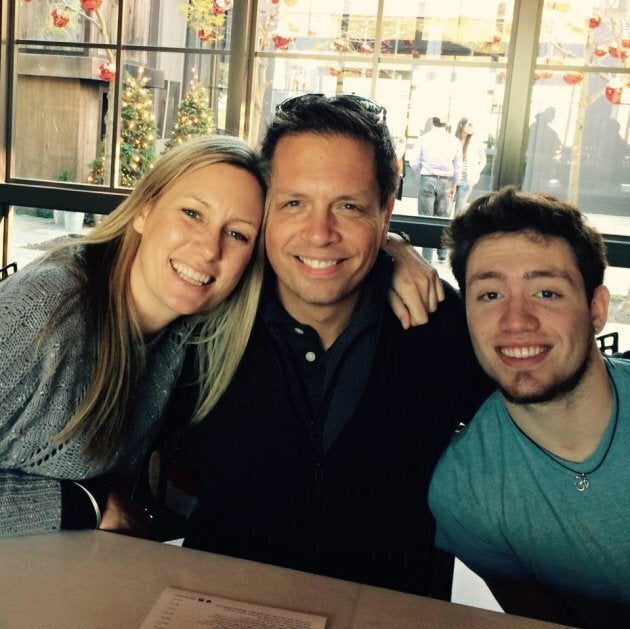 The Australian Department of Foreign Affairs and Trade (DFAT) released a statement on behalf of the Ruszczyk on Monday afternoon (AEST)/
"This is a very difficult time for our family. We are trying to come to terms with this tragedy and to understand why this has happened. We will not make any further comment or statement and ask that you respect our privacy. Thank you," the family said in the statement.
Damond was a trained yoga instructor and ran a business as a meditation teacher and life coach. She grew up in Sydney, attending the selective Manly High School before completing a degree in veterinary science at the University of Sydney, according to her LinkedIn profile.
DFAT confirmed that they are providing consular assistance to the family of an Australian woman who died in a shooting in Minneapolis.
"Due to our privacy obligations we will not provide further information," the DFAT statement said.
Family members told local media the woman had called '911' about a possible assault after hearing noises in an alley behind her home.
Minnesota Police have released few details of the circumstances of her shooting, except to say that the attending police officers' body cameras were not switched on at the time of the shooting and it was not captured by the officers' squad car dash camera.
Investigators are searching for any footage of the shooting.
The Hennepin County Medical Examiner has confirmed that they have received Damond's body, but the results of the autopsy are not expected to be released for days.
A young man identifying himself as the woman's son, Zach, but believed to be the biological child of her fiancé Don Damond, 50, has appeared in a tearful Facebook live condemning police violence.
Describing his stepmother as his "best friend" and "a very passionate woman", Zach said she called police because she "thought something bad was happening".
"And then the next thing I know they take my best friend's life," he told the Facebook live.
"I'm so done with all this violence. It's so much bullsh*t. America sucks."
The Minnesota Department of Public Safety Bureau of Criminal Apprehension (BCA) is investigating the shooting and an autopsy of the woman's body is being conducted.
"The BCA's investigation is in its very early stages," the Minneapolis Police said.
"More information will be available once initial interviews with incident participants and any witnesses are complete."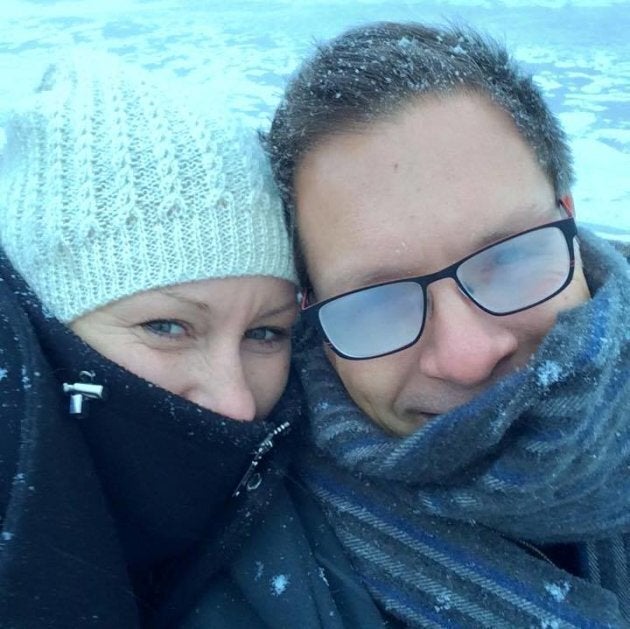 Minneapolis Mayor Betsy Hodges said she is "heartsick and deeply disturbed" by the incident, and has vowed to help get to the bottom of the death.
In a press conference on Sunday afternoon, she said "there are still many questions about what took place, and while the investigation is still in its early stages, I am asking the BCA (Bureau of Crime Apprehension) to release as much information, as quickly as they are able to."
Community anger over the shooting is growing, as family, friends and local activists accuse police of a lack of transparency over what happened.
Locals held a vigil for Damond at the scene of the shooting at 6pm Sunday local time (9am AEST), with hundreds lining the footpaths and writing messages of love and support on the pavement in chalk.
Tributes from local community groups have also started flowing in.
The Lake Harriet Spiritual Community in Minneapolis, where expressed their sadness at the "tragic" death.
"Justine was one of the most loving people you would ever meet. We can't even imagine LHSC with out her," they wrote in a statement on Facebook.
A woman identifying as a friend of Justine Damond's described her "shock and disbelief" at her death in a tribute on Facebook.
"My heart aches for her fiancé and mother in law who often accompanied Justine while she taught some profound meditation classes, sound healing classes, and her Sunday messages at Lake Harriet Spiritual Community," she wrote.
"I am happy to have known Justine and her untimely, tragic death is a reminder to live life fully, love deeply, and take risks to love as we are not promised tomorrow."
Footage captured by Castile's girlfriend in the aftermath of that shooting quickly went viral and made news headlines around the world.
ALSO ON HUFFPOST AUSTRALIA