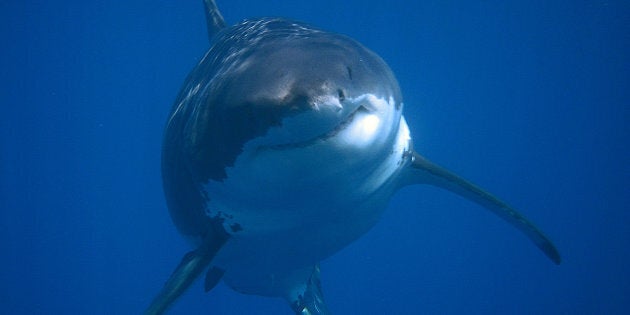 School holidays don't mean much to sharks, so a bronze whaler that dropped into the shallows at Lennox Head on Wednesday might have been surprised by the number of people there.
The shark was snapped by a swimmer who decided against going into the deep.
The shark sighting may be unusually close to shore, but a quick scan of the NSW Government's Shark Smart Twitter account shows there's barely a week that goes by without a sighting.
The feed compiles aerial photographs of sharks, reports when tagged sharks swim near a beacon and beach closures.
Thursday's feed of Ballina shows:
There was a shark herded out to sea to Boulder's Beach, Ballina, about 3pm;
A tagged white shark was detected by Sharpes Beach, Ballina about 2pm;
A shark was herded out to sea at Shelly Beach, Ballina about 1pm;
A 2.8m white shark was caught on a drum line near Lighthouse Beach, Ballina and dragged out to sea where it was released;
Another tagged white shark was identified at Sharpes Beach, Ballina about 10am; and
Two white sharks were spotted 100m off Lighthouse Beach before 10am.
In other words, there are a lot of sharky visitors to Ballina, school holidays or otherwise.